Benefits of Digital Marketing – As a small, upcoming business, you have goals. Goals to flourish and expand to new territories. Goals of gradually building a loyal clientele base and becoming the go-to guy within your niche. Indeed, you have research on means through which you can get this done.
Old archaic modes of marketing such as radio, television and newspapers are not as efficient as they were in the past. Modern-day businesses require modern alternatives of marketing, adapted to the ever-changing landscape.
First Page Digital, along with other Hong-Kong based internet marketing agencies, are more than capable of meeting and exceeding these needs. By employing effective tactics including SEO, PPC, paid advertising, social media marketing, influencers, etc. you are guaranteed to see results within no time.
Indeed, experts agree that digital ad spending is expected to account for half of ad spending across all media in 2020. This isn't to say that traditional means of marketing is dead; it acts as an indicator of the growth and importance of digital marketing.
There are numerous clear benefits which make this form of marketing a hit with businesses all over.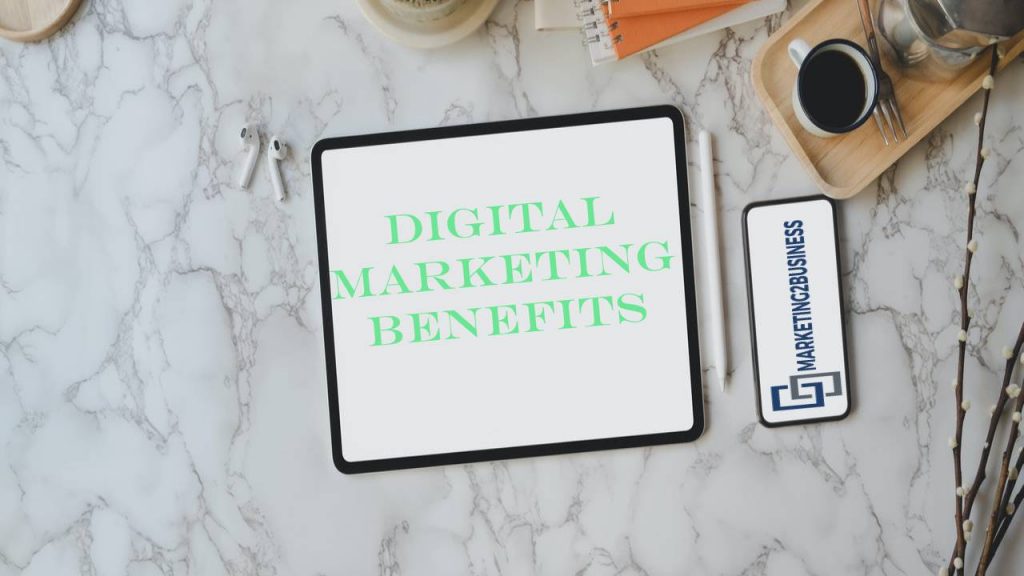 6 Tangible Digital Marketing Benefits for Small Businesses And Start-ups
One of the most convincing reasons for using digital marketing is that it offers a much higher conversion rate than your typical marketing stunt. Conversion rate looks at what percentage of visitors to your site take the desired action.
As a business owner, your main goal is to make a profit. Through generating quality leads that boost your conversion, digital marketing could help you attain higher sales.
The internet is crucial for entrepreneurs seeking to retain their clients. It also helps you build a healthy, lasting relationship with consumers. Digital marketing will aid you with these relationships through the ease of interactions via email, messaging and social media.
70% of users are reported to use social media to interact with brands. Prompt response to queries and issues is essential to a venture's success. These regular interactions foster trust and confidence within the community. Hence, the business gains an army of loyal customers. This will in turn earn you thousands of dollars over the years.
Undoubtedly, this is the most significant benefit to running an effective online marketing campaign. If you are considering to expand beyond your geographical location, then there's no better way of doing this other through digital marketing.
Reputable Hong-Kong based digital marketing firms like First Page Digital, can help take your business to the next level. By placing your product within reach of millions of potential clients, digital marketing will help create more brand awareness for your enterprise.
As a small business in the initial stages of opening, you may not have a large budget dedicated to marketing. Your goal is to cut down on overhead expenses in hopes of being profitable. Start-ups and small businesses stand to benefit the most from digital marketing.
Through the use of techniques such as social media marketing, a business gets to enjoy a boost in traffic increasing sales while minimizing any potential losses resulting from ineffective marketing.
There are multiple approaches agencies could employ depending on your goals, thereby offering you value for money.
Competing With Large Firms
Let's face it; small businesses find competing with larger, well-established companies challenging. Going toe to toe against them will require a six-figure investment, something most small businesses lack.
Online marketing levels the playing field. With a bit of research and planning, you can manage to give your competition a run for their money. Digital marketing makes it possible for any business from whichever part of the world to open up and succeed.
Being cost-effective, offering wider reach, and higher conversion rates mean businesses are more profitable. Google best explains this in their report, where it states that businesses using digital marketing could gain 2.8 times more revenue.
With higher profits, small businesses can scale their businesses by expanding into new towns and recruiting additional staff. They are also able to save and prepare for any rainy days.
The internet is the single most disruptive technology since industrialization. Any start-up looking to remain competitive and open for business needs to embrace internet marketing firms such as First Page Digital. These contractors are vital and can't be overlooked.
They offer services meant to cater to the 21st-century consumer, who is ever discerning. While looking for the ideal agency to partner with, take your time and don't be in a rush to get into a contract with the first one you come across. Shop around for the best possible deal.