Having a planned out marketing strategy for any business is crucial as it determines the business's success or failure. You can greatly reduce the chances of failure with proper market research and for this purpose hiring a market research agency might be useful if you are unable to do the research yourself. Based on studies, most startups fail due to a lack of sufficient knowledge. About the market, pricing their products incorrectly and not planning well. Here are the types of survey questions we should use to get a survey response:  Open-ended questions, Closed-ended questions, Rating questions, Likert scale questions, and so on.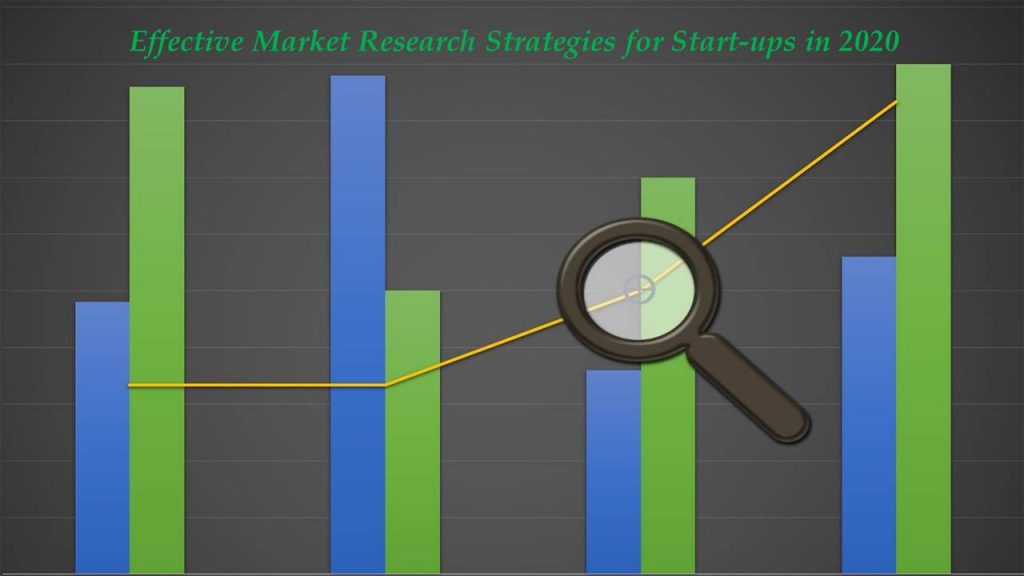 Just because you own a startup does not mean you are limited with the number of market research strategies you can opt for. There are plenty of effective marketing research strategies that will work for you. What is important is the implementation of the correct market research strategies for your startup.
That being said, let's take a look at a few key market research strategies that can do wonders for your startup:
Start with Exploratory Research
Before investing a considerable amount of money, time and energy to determine statistically accurate data, it would be a good idea to start with exploratory research. By doing so, you will find opportunities for your startup to grow, as well as pinpoint research areas that require your utmost attention.
Since exploratory research is broad, you can always start with free sources like online publications, government research and academic journal entries that specifically deal with topics that are associated with your niche. Of course, you can also take advantage of simple content tools like BuzzSumo to find popular content and the latest news based on keywords.
Identify and Solve Problems
By starting with exploratory research you will come across problems that will need to be solved. It is no different from how you would look for ideas in content marketing.
Initially, you look for problems that your target audience is facing. If a solution already exists, you will need to look for ways to improve it. If that is not possible, you will need to look for other problems that remain unsolved via primary research. This, in turn, means you will need to get the information you need directly from your target audience.
Rather than spending money on primary research by hiring a market research agency, which is not exactly a bad idea either, you can use websites like Quora for Q&A. By identifying and understanding the questions your target audience has, you will be able to conclude whether there is a demand for the product, service, or information you are offering. But do not stop there; use social media platforms to participate in ongoing conversations as well. You will be surprised how much valuable information you will come across, and that is a fact!
Carry out Online Surveys
Another great way to carry out primary research is by using platforms like SurveyMonkey to run online surveys. As long as you play your cards right, this strategy will allow you to create a campaign, reach millions of users in your niche. And generate results without breaking a sweat.
By running online surveys you are giving your target audience a voice to influence your startup positively. Of course, you are not restricted in any way, as you can carry out online surveys for a variety of different purposes i.e. market segmentation, improving features for the next release of your app, and generating positive feedback from your customers for your social media platforms.
Conduct Keyword Studies
The only way your online marketing campaigns will succeed is if your keyword strategy is on point. You need to understand that keywords have a big role to play in determining the visibility of your branded content. Ads, or any other promotional material for that matter.
For keyword studies, your go-to-tool should be Google's Ad words Keyword Planner. With it, you will get all the keywords you need, be it a term or a phrase, optimize your content accordingly. Think of it this way, when you know what keywords are on-demand in your niche, you will be able to develop an exceptional SEO strategy. This way you can see how well competitive keywords are doing, and thus plan your advertising budget properly rather than shooting arrows in the dark.
Research your Competitors
If you want your startup to do well, there is no better way to do so than by researching your competition. This way you can avoid making the mistakes they have made.
You can find information on your competition by going through company articles and case studies. Some founders are more than willing to share their recipe for success. Which will work for the betterment of your startup. But if you want to look for top marketing channels that your competitors opt for then Similarweb would be a great tool for you to sink your teeth into.
In conclusion, while doing marketing research you will need to think outside the box. Enough emphasis cannot be placed on the fact that you will need to be creative. Apart from the tools mentioned above, there are several other tools available. Online that will allow your startup to reach new heights, so do not be afraid to test them.
Some other tools that might be of interest to you include and are not limited to:
Yahoo Finance
Hoovers
Research Gate
Forums
Facebook Audience Insights
Most importantly, use Google to its fullest. You will be amazed at the kind of information you will come across by searching for simple terms and phrases. Google Scholar, Google Trends and Google Images will have plenty to offer, so do not hesitate from using said tools to their fullest as well.
Conclusion
Now that you know of the aforementioned market research strategies. Make the most of them to keep your startup on track. However, if you are not sure where to begin. Or are having problems doing market research on your own, then you should consider hiring a market research agency. They will have the required experience and manpower to give your startup the edge it needs to stay ahead of the curve. But then again, this only works if you hire the best market research. Agency out there so make sure you settle only for best no matter what!