As per the 2019 immigration statistics report, 267,258 immigrants were deported from the US during the entire year.
With this, 2019 set a record of immigrant family members deportations (with an increase of 110%), and measures were taken to ensure a steady decline in immigrant deportation.
However, the ongoing COVID-19 pandemic has impacted the US immigration system by disrupting the visa processing system for foreign nationals.
Processes such as legal migration, naturalization, as well as obtaining a work visa come with new challenges and barriers, which is the reason why there is a rising demand for services of immigration lawyers.
Here are the reasons to seek help from an immigration lawyer:
1.   A legal expert will take care of a lengthy and ever-changing process of immigrating to the US for you
Due to the changing economic needs and political attitudes towards foreigners, immigration reforms are a common occurrence in the US.
These reforms imply a constant change in immigration laws, which are hard to track and interpret if you're a layperson.
If we consider that the average immigration process takes over a year, hiring a legal expert to stay up to date with all the relevant requirements minimizes the unnecessary stress which comes with migrating.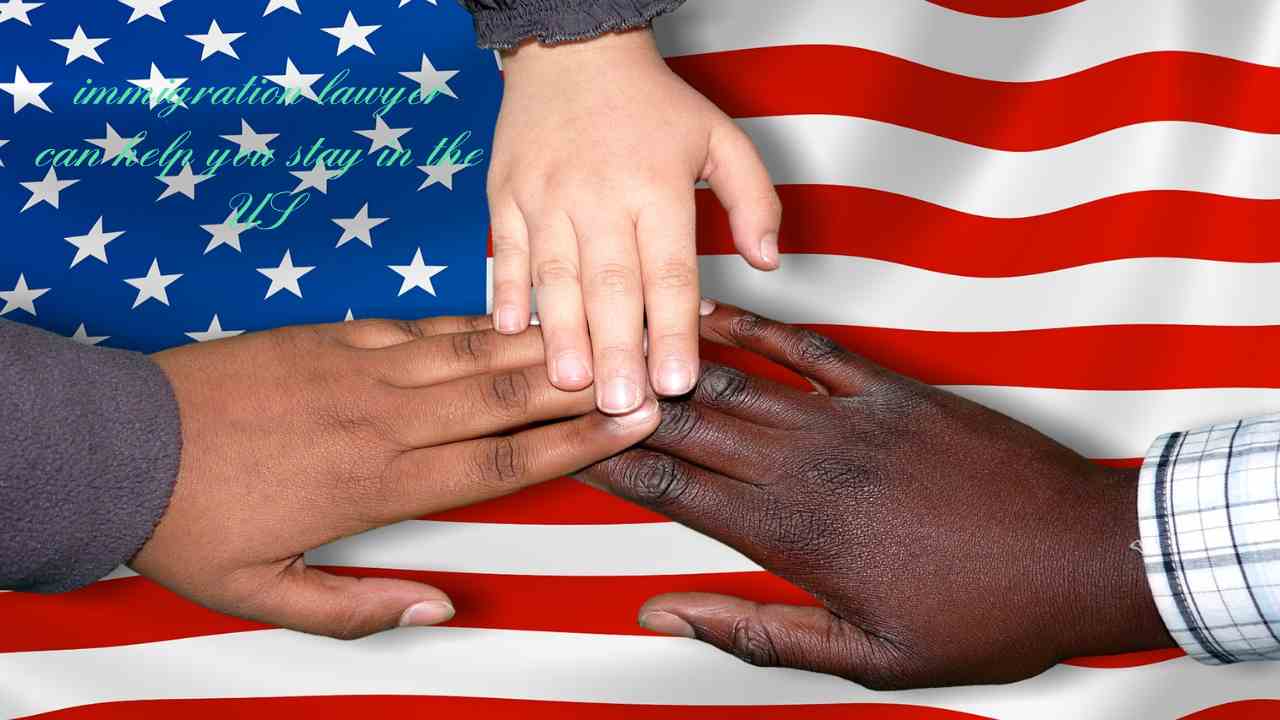 2.   An immigration lawyer can help you stay in the US
An immigration lawyer can check whether you are eligible to obtain permanent residence in the US by applying for a Green Card – and explain to you what rights and obligations having one entails.
Having a Green Card makes it easier for your family members to migrate to the US and it reduces university tuition fees. In addition, it allows for easier travel and provides other social and political benefits.
Furthermore, a lawyer can help you take care of the hefty, complex paperwork that comes with going from having a Green Card to entering a process of naturalization or acquiring US citizenship.
A common obstacle that arises during these processes (and often leads to deportation) is a past criminal conviction. A lawyer can help you navigate this obstacle and offer legal representation in case a removal proceeding is held before the judge to decide whether you can stay in the US or not.
This means that a lawyer can outline possible consequences that come with a criminal record and advise you whether you should initiate the immigration process, as well as how to handle this issue considering your circumstances.
To find out whether you're eligible for any of the processes laid out in this article and also to get help with presenting yourself to Immigration Authorities as a person who should be allowed inside the border, you can reach out to LAW SB for more information and consultation about your legal situation.
3.   You can protect your child from deportation with the help of an immigration lawyer
Deferred Action for Childhood Arrivals (DACA) offers protection to young immigrants from being deport. An immigration lawyer can provide you with guidance to acquire DACA status and enable you to find a legal job within the US.
This guidance includes taking care of the necessary forms, supporting documents, fees, DACA renewal process, time limits for submitting additional evidence necessary for a decision on your applications, etc.
4.   Legal representation makes the processes of obtaining and adjusting visas easier
There are various types of US Visas that one can obtain, ranging from tourist Visas to student or work Visas.
An immigration lawyer can help you decide which type of Visa you need since it does make a difference whether you're visiting the US for work or pleasure.
If you're here to work, the kind of work you will be doing is also important. If you're coming for studies, it makes all the difference whether you're coming for full-term academic studies, an exchange or for non-academic training.
Besides helping you choose the right type of Visa, an immigration lawyer can help you make adjustments to your Visa status. This means that if you get marry or get a divorce, your lawyer can help you update these changes to your Visa.
Furthermore, if you need a time extension to your Visa, a legal expert can also help you apply for that.
As you can tell, there are different ways to immigrate to the US, but it is a time and money-consuming process that comes with many caveats.
To increase your odds for a successful outcome in your immigration process, as well as to save yourself from the unnecessary stress brought on by an already overwhelming situation, consider hiring an experience immigration lawyer who also already well-verse in handling cases such as yours and allow them to help you navigate these challenging times.
Helpful sources: Company growth