Life often gets hectic, and gadgets simplify it while saving our precious time and money. Nowadays, there's a gadget for virtually every need. So if you have a passion for electronic devices, why not turn that love into a living?
There are an estimated 2.14 billion global digital buyers, which means there's a vast market waiting at your doorstep. If you have a good plan and leverage the right tactics, there's no reason why you can't be successful. This article shares the top tips for marketing and selling your gadgets online.
Source Your Gadgets
The most vital first step is to figure out where to source your gadgets. Consider which option is most doable for you while considering your bottom line. For example, most gadgets stores obtain products through wholesalers. They usually carry a good level of stocks and tend to offer competitive rates.
Alternatively, dropshipping can be a good option if you don't store products or deal with distribution. Once an order comes in, it goes directly to the supplier who fulfills the order. Finally, you can consider selling second-hand gadgets. You can source these virtually everywhere, from Amazon to yard sales.
Choose the Right Platform
Whether you decide to sell cool new gadgets or used devices, you'll need to choose the platform that aligns with your needs and goals. The best eCommerce platforms can help you build a functional site with payment processing features and a shopping cart. Additionally, they offer enhanced cybersecurity a range of tools and integrations that can help you appealingly present the gadgets and support throughout the process.
You can also consider popular marketplaces like eBay, Amazon, and Facebook Marketplace. The good news is that powerful eCommerce platforms integrate with these marketplaces so you can expand your business without managing the inventory manually. Finally, you can tap into trade-in sites like Decluttr and Gazelle to sell second-hand gadgets.
Showcase Your Gadgets
Now that you have chosen a platform, you need to consider ways to showcase your gadgets in the most appealing way to attract buyers. Use high-quality and well-lit photographs with a white background to highlight the product's key features. Also, make sure to take photos of people using the product to give potential buyers a sense of what it might look like if they have it.
Furthermore, adding a product video will give customers a better insight into how the gadget works. Videos are vital when selling second-hand devices to ensure the products are functioning correctly. Finally, take time to write compelling descriptions that include the key features of the gadgets. Make sure also to incorporate keywords to boost the search engine rankings.
Price the Gadgets Right
When deciding on the price tag, you should consider the consumer demand and make a comparative market analysis. Likewise, you can perform a value-based pricing analysis to determine whether the value the product provides to users is higher than its cost. Finally, factor in the price you paid to source the gadgets and the overhead costs.
Even though the tech market is a competitive industry, being the cheapest isn't a shortcut for success. The key is to set a competitive price with shipping costs and other expenditures in mind.
Sort Out the Shipping and Return Policies
Packaging and shipping are crucial steps in your online venture. Gadgets are fragile, so you need to ensure you ship them without damage. Choose a reliable shipping partner with a good reputation for handling fragile goods.
Take time to carefully read the terms and conditions of the shipping company, understand their cost calculations, and decide the payment terms. Also, assess your packing needs. For example, you'll likely need protective materials such as airbags to ensure the gadgets aren't damaged in transit. Finally, establish the return logistics. Decide how you'll handle returns and display the policy in a prominent place on your site.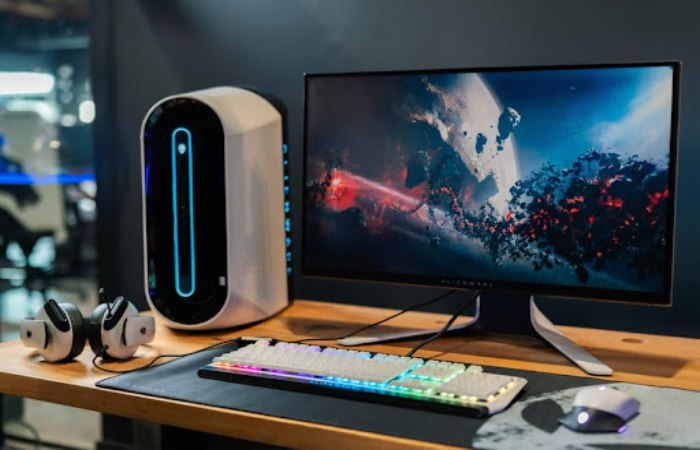 Market Your Gadgets Store
Even if you have followed all the right steps, the truth is, your business will fail if you don't attract traffic. Hence, you need to start marketing your store to entice shoppers. The first step in creating a solid strategy is to define your target audience.
Social media is an indispensable part of any marketing strategy. Create business profiles on platforms like Facebook and Instagram and use them to entertain and educate your customers and promote your store with shoppable posts. Paid advertising, email marketing, and influencer marketing are also valuable marketing methods.
Final Words
There are numerous aspects to consider when selling gadgets online. However, once you get your business up and running, there will be vast opportunities to generate profit. Now that you know the key steps to market and sell your gadgets online, you are set for success.