On the one hand, the quality of your content is the biggest factor in determining search engine ranking, and on other hand, SEO is one of the most effective ways to promote content and is one of the main sources for organic traffic.
So, there is a way to develop a proper content strategy with SEO in mind.
Below, We will discuss it in a 7-step actionable plan: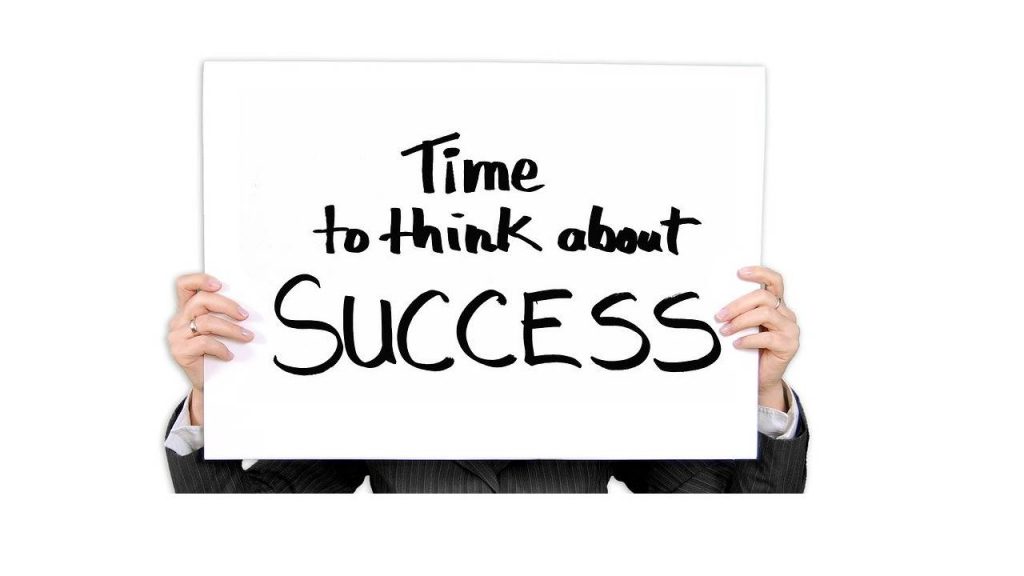 Step 1: Define Content Marketing and SEO Goals
The first—and arguably the most important— step is to define the goal(s) of your content marketing and SEO.
Your content marketing objectives should support your overall marketing and/or business goals, and in general,
Should follow these three main principles:
Realistic: that is, achievable. This is important to help motivate yourself—and your team— and to provide an easier evaluation process. If necessary, break bigger goals into smaller, more attainable milestones.
Specific: clear enough to implement.
Measurable: you can evaluate this goal/objective by assigning KPIs and measurable metrics.
Here are some SEO content marketing goals you might consider:
Attract new leads. A common practice nowadays is to use content to attract new prospects.
Establish expertise. Consistent publication of relevant, high-quality content can establish your credibility as the thought leader of your niche.
Storytelling. Pretty self-explanatory, all brands should aim to tell great stories that their audience can relate to.
Education. Inform prospects and existing customers about our brand, product, or service, to convince them for a purchase or to simply provide solutions for your audience.
Persuade. Mainly to deal with sales objections. For example, the content can argue about how your product/service's price is justified.
Maintain customer loyalty: Content marketing is very useful in maintaining retention. Maintaining existing clients is more profitable than acquiring new ones.
Step 2: Define Target Keywords
Since this is an SEO content marketing, the next step is to find the right keywords to target, according to your goal—as discussed in the previous step—.
To properly do this, we have to first define our ideal audience and their search intent(s) according to our objective. We can conduct market research and develop a buyer persona to find our ideal audience.
In finding our target keywords, there are three main principles to consider:
The keyword must be relevant to our ideal audience's search intent, mainly measured with high monthly search volume.
The keyword must be related to your business's objective. A keyword might be searched by our ideal audience but is not associated with our business.
According to your available resource, the competition for the keyword must be manageable. Depending on your SEO tool, we can use metrics like keyword difficulty to measure competition.
Step 3: Planning Your Content Strategy
Now, we should expand these defined target keywords into topic ideas and finally, content.
Do a fast Google search for these target keywords and evaluate the following:
Check whether there's a rich snippet for the search query. If yes, we might also want to target this featured snippet spot.
Analyze all ranking content on the first page of the SERP, or at least the top 3 to top 5 spots.
Now, there are two main approaches:

Create a content (significantly) better than these top content pages
Create something different, for example by covering a unique, previously not discussed angle for the topic

Various tools can help in topic research, like BuzzSumo or UberSuggest. Use them to your advantage, and there are also free options that might help.
The topic and content should align with your content marketing objective and the audience's search intent. For example, if the audience's search intent is to look for product education, cover a topic that can cater to this need.
Make a list of possible topics and possible content to develop, and then we move on to the next step.
Step 4: Create an Editorial Calendar
Since SEO is a long-term game, and we should expect to invest 6 to 12 months before we can see (any) results. So, we have to maintain consistency for at least half a year, and this is where an editorial calendar can help.
In general, the editorial—or content—calendar should include (but not limited to) these items:
Your target keyword
The topic idea and WIP title
CTA (call-to-action) strategy
Meta description and tags
Who's going to work on the content (especially if you have more than one writers)
Content types (video, blog post, podcast, etc. )
Timeline to publish the content
Publication channel/platform
Content promotion strategy
Link building strategy (i.e., target sites to get backlinks from)
Working status (started, WIP, published)
Step 5: Content Development
It's time to develop the content, and although this won't be an all-inclusive list,
Here are some best practices to follow:
All content shouldn't hard-sell, except for specific ones that are intended to promote your product/service
Maintain a proper structure, focus on delivering readability: introduction/opening, problem description, solution, and conclusion.
Determine voice of your content
The ideal length? Between 1,000 to 2,000 words, but maintain engagement. Do not use 150+ words in each paragraph; use a lot of white spaces and change subheadings every 300 words.
Use widely understood terms instead of niche ones. For example, "search results" instead of "SERP." Explain unique terms or include outbound links with them.
Maintain internal linking structure, which can help with crawl and indexation
Implement structured data markup to improve the page's indexability, and also make it eligible for rich snippets.
Last but not least, generate inbound links—or backlinks—-to the content, as we'll discuss in the next step.
Step 6: Content Promotion
It's important to realize that how you promote your content is just as—if not even more important— than the content development process.
We can use several channels to promote our content with two main purposes: generating organic traffic and getting precious backlinks in the process:
Social media is where the audience is nowadays, so it's fairly obvious it should be one of or main promotional channels
Email marketing is still an authentic promotional channel even with all the newer platforms.
Blog commenting is still quite effective when done right. Forum posting is also an alternative.
Paid advertising and other paid promotions are obviously an option.
Remember that the quality of backlinks is more important than quantity, so build relationships with important websites and influencers in your niche, and aim to get 2 to 5 high-quality inbound links every month.
Step 7: Monitoring Your Progress
Typically it will take two to six months for a content page to climb up to page 1 of Google SERP. So, it's very important to monitor your progress during these long months, and evaluate.
These key areas of your content performance:
Keyword ranking, it should climb steadily. If it declines, you should evaluate and adjust.
Organic traffic.
Organic reach and impressions
User experience metrics—dwell time and bounce rate—.
Conversion rate when the content utilizes CTA
Link profile, especially inbound links profile, but also internal links structure and outbound links
Page load speed, mobile-friendliness
Content structure and readability
Evaluate your content according to these metrics and make adjustments when necessary. 
End Words
Text-based content like blog posts generally offers an average conversion of 0.5% to 1%, still higher than display advertising's conversion rate of 0.46%.
With that being said, content marketing can be a very effective channel to generate organic traffic, convert them into qualified leads, and finally, turn them into paying customers.
Author Bio: Mike Khorev is a marketing consultant and SEO expert who helps SaaS, Software, IT,  Technology, B2B, and enterprise companies generate more leads and sales and grow revenue online. He offers expert advice on marketing your company the right way through performance-based SEO services, web design, social media, search engine marketing and many other online practices.