In today's high tech world, staying connected all the time is more of a necessity rather than a luxury. Whether we are at home, traveling, sitting at a café, shopping in a mall, or anywhere else, we are always in need of a steady and fast internet connection to cope up with our personal and professional activities online. Realizing this need, public Wi-Fi arrived as a lifesaver for those who spend a lot of time traveling. These free hotspots help you stay connected everywhere, so you do not miss anything. Though, deep penetration of the internet in our lives increases our risk of being exposed to hackers or cybercriminals.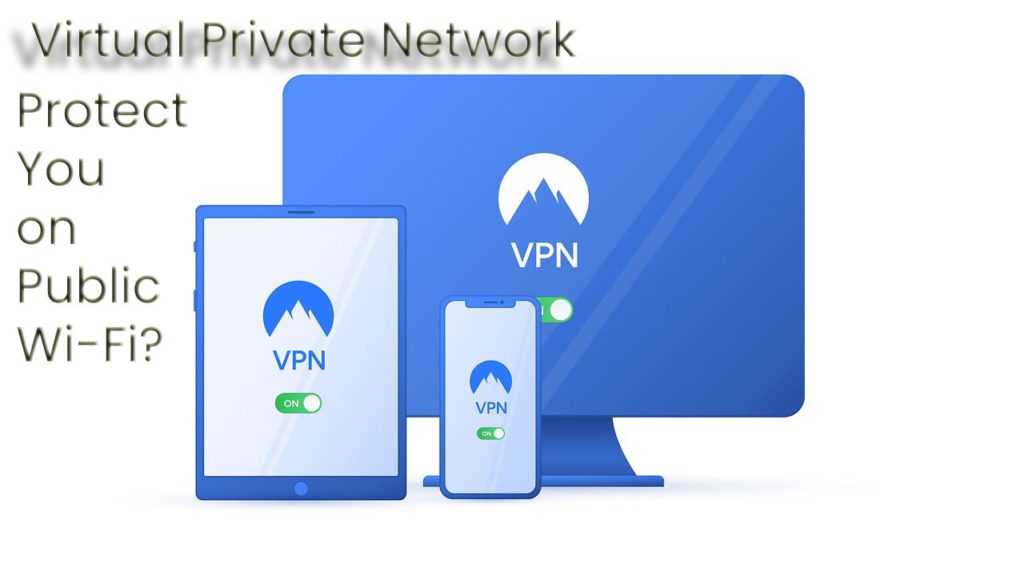 The first most important step is to make a wise choice when selecting your internet service provider. Always select an ISP that ensures maximum internet security. For instance, if you are subscribing to Windstream internet, you can avail of its outstanding security suite to stay protected and enjoy a secure connection. It is extremely important to ensure a faster, more reliable, and secure internet service. When it comes to using public Wi-Fi, they are indeed easy targets for hackers. Usually, they lack security, so that does require being cautious and adopting the safety measures to stay safe from any data loss. There is much you can do about it, so let's have a look at how you can stay secure while accessing public Wi-Fi using a VPN.
Stay Protected from a Public Wi-Fi Hacker
One of the best ways to save yourself from any snoopers intruding on your device is to be aware of the precautions that can be taken. Let's have a quick look at the things you must keep in mind when using public Wi-Fi:
Disabling Automatic Connections
It is important to check and disable your automatic connection mode if required. This is because you must not connect to a network that you did not want to and stay away from any risk of intrusion.
Avoid Logging to Sensitive Accounts
When using public Wi-Fi, you should avoid using it for accessing any sensitive accounts. This is to prevent hackers from picking up any sensitive information like bank account details.
Always use a VPN when using public Wi-Fi hotspots to safeguard your data.
How Does A VPN Work?
A Virtual Private Network adds maximum security to private as well as public networks. The use of a personal VPN is increasingly becoming popular. It usually works by replacing the user's original IP address with the one generated by the Virtual Private Network Provider. For example, you might be living in Houston, but with a Virtual Private Network, you might appear living in Sydney.
A VPN helps you to conceal your actual IP address by getting a different IP address. A VPN will protect all your data is transferred using public Wi-Fi. It allows you to mask your real location so hackers cannot access it. Moreover, you can also access the blocked websites with the help of a VPN.
VPN Helps you Stay Protected on Public Wi-Fi
A Virtual Private Network or VPN works like a shield to protect your devices. It functions by sending traffic in the form of an encrypted tunnel that is very difficult for hackers to intrude on. It is highly recommended that you make use of a VPN to access public Wi-Fi hotspots to prevent your personal information from being stolen. It could be your email login, home address, or bank login information that might be at stake. Accessing public Wi-Fi without using a VPN can result in hackers stealing such sensitive information.
Your VPN should offer the following features:
A robust encryption
Should be easy to use
Possess an extensive network of servers
The Internet Kill Switch
It is easy to set up a VPN. You can choose the correct version for your device, and as soon as you connect to a public Wi-Fi network, you can get connected to your VPN. However, there might still be a chance of data leakage. To combat this, some VPNs come with an effective feature called the internet kill switch. So even if you disconnect the VPN, all the internet traffic is blocked until your VPN is connected again. This ensures that none of your sensitive data is leaked. Therefore, you should look for a VPN provider that offers an Internet Kill Switch and use it for any unreliable Wi-Fi connections.
However, some applications might not work correctly when a VPN is operational. For instance, video streaming services like Netflix block accessibility if they detect any tools like VPNs. It is best to look out for streaming services that offer downloads for offline viewing so you would not need a Wi-Fi connection while you are outside or traveling somewhere.
Should a VPN be Used all the Time?
It is highly recommended that VPNs should be used all the time. You never know which networks are secure when it comes to public Wi-Fi connections. It is not just the hackers but also any type of malware or virus that you are exposed to. Unfortunately, we all are in a rush these days and do not pay much attention to inspecting a network before we connect to it. Using a VPN and an anti-virus program can protect us from such security issues over the internet.
The Bottom Line
As mentioned earlier, justifies the stance that the use of a VPN can protect your privacy and secure your data over private and public networks. It is imperative to be cautious about protecting your sensitive data from hackers sniffing for leakages so they can exploit your information. Some Virtual Private Network Providers offer free services while there are paid providers as well that are more preferable.  You can compare the offers of different VPN providers to choose the best one that can safeguard your data and device in the best way while you move around and access public Wi-Fi networks without any worries!