SaaS Marketing Strategies – While software as a service (SaaS) remains the future of platform development, the landscape is getting more competitive. Statista revealed that approximately 15,000 SaaS companies existed in the United States in 2021, and while it might seem like a daunting challenge to increase your company's visibility, you can scale your business more effectively by continuing these six growth strategies in 2022 and beyond.
1. Combine SEO and Paid Ads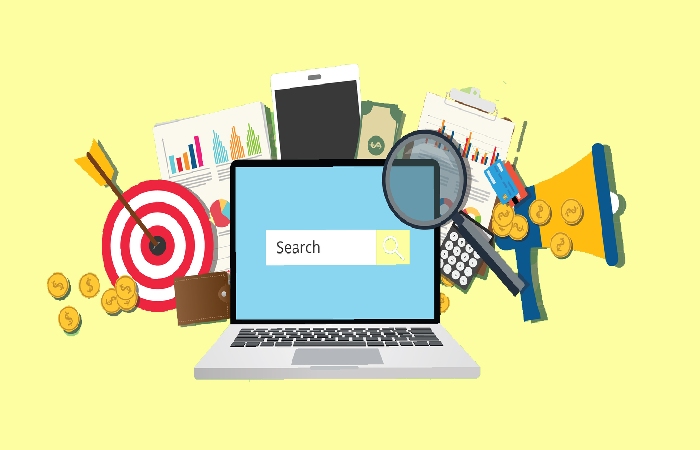 One of the first steps to build brand awareness is to increase traffic to your website. Often, however, marketers focus on either search engine optimization (SEO) or paid ads and fail to achieve the results they're looking for. In reality, you can do both, and when combined, the strategy can deliver outstanding results.
SEO provides long-term stable organic traffic, which means you won't spend a lot of money maintaining this technique. However, you most likely won't see favorable outcomes until after six months.
To increase traffic more quickly, invest in paid ads like Google Adwords, Facebook Ads, LinkedIn Ads, etc. To enhance your conversion rates, these platforms allow you to target the audience you want in a specific location, age group, and gender.
Once your SEO starts producing results, you will have more leeway on increasing, maintaining, or decreasing your paid-ad budget.
Other tips to consider include:
Integrate SEO and paid ads to track performance. Google Analytics is an excellent tool for marketers, helping you understand your customers better and measure the success of your strategies. Nowadays, you can even find creative AI marketing tools to help you tailor your ads and track their results in real time.
Don't rely on organic traffic alone. Add social media to the mix. Focus on increasing your reach and engagement, which can lead to potential sales conversions.
2. Use an Omnichannel Approach
Consumers use different channels to research and purchase products. They interact on the brand's site, read reviews on third-party sites, and connect with customer service via phone or email.
When considering all these touchpoints, marketers need to implement an omnichannel approach. Using a marketing automation platform to connect your data across different channels allows you to better understand the customer journey and provide a seamless experience across channels to improve your conversion and retention rates.
As you optimize each channel, focus on:
Social media: Leverage paid ads or boost posts with social media management tools like Hootsuite and Buffer. You can schedule posts or tweets based on customer behavior, time zone, language, etc.
Customer service: Enhance your online presence by adding more FAQs about products and services through Community Cloud or Zendesk. Then use live chat to solve customers' problems in real-time. This way, you can be available 24/7 for any of their needs, even during peak demand periods.
3. Increase Variety in Your Content
The majority of marketers employ blog posts to expand their brand awareness, increase traffic, and boost conversions. However, we live in an era of visuals, and consumers want to see infographics, photos, videos, presentations, guides, and webinars.
Although completely abandoning blog posts these days is not the best decision, you can create more variety in your content to enhance engagement and shareability:
Add an infographic to your blog post.
Create a webinar on specific strategies for using your tool or solution.
Create a podcast to provide more coverage on your topic.
Break down complicated topics into a series.
Consider animation for your videos.
Include testimonials from clients for social proof.

4. Optimize the Website for Mobile Devices
According to Oberlo, mobile devices accounted for almost 54% of website traffic share in 2021. Fortunately, you can optimize your website for any device with the proper responsive design techniques:
Enable responsive design on your website to adjust content based on screen size or platform. An advantage of this technique is that it's already part of the WordPress core, so it doesn't require programming on your end.
Use a mobile-first design for content essential to mobile users, including purchase paths and images on e-commerce sites.
Enable Google Custom Search Engine (CSE) Mobile to allow users to easily find your site on their mobile device.
Optimize the speed and load times of your site.
5. Improve the UX of Your SaaS Product
User experience (UX) is crucial in SaaS because it affects user adoption and engagement, but there are economic reasons to invest in this area as well. A customer who has a great experience is more likely to refer or recommend you to others.
Here are four techniques you should employ as soon as possible:
Incentivize users to engage with your product or service by offering discounts or free trials.
Prioritize features that have the most significant impact on the success of your SaaS product and remove ones that don't have much value.
Include a call-to-action on all pages of your website or within your product.
Test different content to determine what will drive the highest conversion and retention rates. (For example, test using only text vs. only video.)
6. Invest in Video Marketing – Even if You're Not a Big Brand
In 2020, over 70 percent of B2B marketers and at least 65 percent of B2C specialists used video marketing. Meanwhile, around 85 percent of video marketers claimed that this marketing technique increased their ROI, improved lead generation, and enhanced traffic.
That being said, here are four considerations for investing in video marketing:
Reassess how your product is marketed with a mindset toward video. You might not have the resources of Disney or Coca-Cola, but you can still create compelling videos that tell stories about users and their experiences.
Invest in live streaming, especially if it's in line with your target market in terms of age group, gender, and interests.
Update your website with videos to increase engagement.
Offer webinars or information sessions through video.
7. Turn Your Customers into the Best Marketing Asset You Have
Your customers are one of your greatest assets for developing content and driving traffic to your site. If you haven't done so already, it's time to start turning your customers into brand advocates.
But how? You can do this by encouraging them to post your product or service reviews on social media sites like Facebook, LinkedIn, Instagram, and Twitter. Or you can encourage them to blog about their experiences with your SaaS tool.
If you need more ways to make your customers an asset, here are five other things you can do:
Offer incentives to customers who refer others to your product or service.
Encourage users to tweet about their experience with your product with a Twitter share button directly on your site.
Create social media campaigns that use customer comments and feedback to inspire new content.
Use case studies for specific features in your product or about certain users to help generate sales.
Create content around frequently asked questions from customers.
It's never too late to start planning for the future of SaaS marketing and invest in new techniques that can grow your business and bring in more leads and conversions. Simple changes like building a mobile-friendly site, testing a new UX, and encouraging customers to spread the word about your product can have a massive impact on traffic and conversions.
Helpful Sources: