How Voicemail And SMS Can Give You The Edge In Business – With the popularity of email and social media platforms, some may think voicemail and short message service (SMS) are a thing of the past. But it doesn't mean such platforms used these days are as effective as the old technologies.
As more people use smartphones, 77% of consumers prefer businesses using SMS as a communication channel. Based on research, the engagement rate of SMS is also higher than email marketing. On the other hand, 97% of business calls now go to voicemail. That's why there's no doubt these two can give your business an edge in the industry.
How Voicemail Can Give A Competitive Edge?
Most businesses don't usually consider voicemail for their phone system because of various reasons. But did you know voicemail can benefit your organization and improve your customer experience? Plus, voicemail can be set up easily and can prevent revenue loss from missed calls.
The thing you should do is to look for companies offering premium solutions. With a quality voicemail system from Drop Cowboy and other reliable service providers, you'll enjoy the benefits of using voicemail for your business.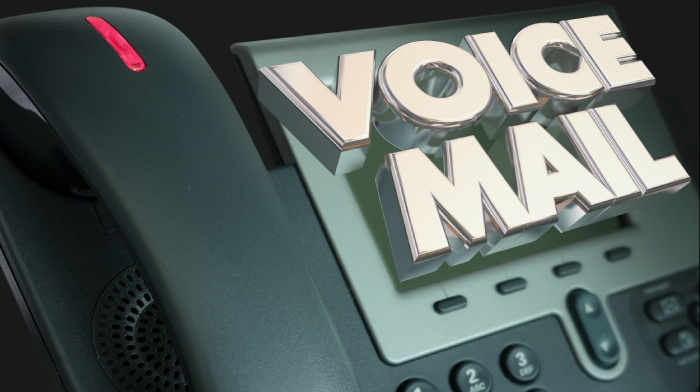 Below are some of the ways voicemail can be of great help to your company:
1. Enables Customer Retention
If you don't want to lose customers because you keep missing their calls, you should do your best to use voicemail for your business. Remember, some customers are impatient and others can be easily put off by your poor customer service. By having voicemails, you can give your customers a guarantee you'll respond to resolve their concerns.
2. Eliminates Need For Receptionists
Once you decide to use voicemails for your business, you may not need to hire a receptionist anymore. By acquiring your voicemail from 1800 Numbers and others, your consumers can easily call your business anytime without worrying about phone call fees.
Once you incorporate the number in your voicemail system, your business won't have problems with missing incoming calls because the system will route them to employees who are available to receive them. By transferring these calls, voicemails make it possible for your business to lessen overheads related to staffing and maximize your profits in return.
3. Boosts Business Efficiency
For customers and businesses, leaving messages can save your time. Customers don't need to wait on the phone for someone to answer their calls because voicemails enable you to route the messages to the right department. They can resolve the concerns and the efficiency minimizes operating costs while improving customer satisfaction.
In businesses where support teams are overwhelmed by daily calls coming from consumers, voicemail systems can enable call screening. Once you choose the right communications provider for voicemails, you can take advantage of this feature, which makes it possible for the employees to respond and determine priority calls while others are picked by the system for a callback. It increases the productivity of your employees by reducing stress associated with the need to answer immediately.
4. Voicemail Messages Don't Get Lost Or Distorted
A voicemail system offers a reliable way for a business to store customer messages. It's because messages on voicemails can't be lost or distorted. Messages being written down by employees as they listen can get misplaced, and the chances of such messages getting distorted are high. It may lead to miscommunication as businesses depend on one's memory.
With voicemails, this isn't the case since the verbal messages are recorded the way they are and your business can guarantee all voicemail messages would be authentic.
5. Allows Businesses To Prepare Responses
In comparison to live calls where employees converse with customers and need to respond immediately, you don't have to worry about it with voicemails because it could offer you time to prepare for your responses.
Since most customers will only make calls and leave messages regarding the queries they have on the spot and other information they require, employees can have more time to think through their replies and prepare before returning the calls. It works well for businesses, particularly in cases where customer requests would need employees to conduct research or give detailed feedback.
6. Customers Are Never Put On Hold
For many, it's annoying to be put on hold, especially if you have urgent concerns. The inconvenience is unacceptable from their standpoint. Voicemail messages guarantee no one would be put on hold.
You have to take note if there's nobody to answer calls at a certain time, your customers will leave instantly and be disappointed by your service. If you don't want this to happen, make sure to use voicemails. Through this, they can be assured their queries would be pending and would be accommodated.
7. Encourages Customer Feedback
Many people opt to leave voicemail messages in comparison to written messages with support teams. This customer behavior can have a direct impact on the levels of feedback being given. Consider using voicemails for your business to help you encourage more positive customer feedback.
8. Helps You Send The Perfect Pitch
Marketers spend more time pitching their products and services to various potential customers, which leaves them with fewer opportunities to correct the mistakes they've made over the phone. If your salespeople send the wrong message, it'll cause false expectations among your customers, which may damage your company's reputation.
However, with voicemails, you can create the perfect pitch for your items and send them to potential customers. You can edit the content as much as you want and prepare the most ideal message. The only thing you should do is to craft your script, record it, and send it. Also, you can consider testing your speech before you choose the right sales pitch suitable for your company offerings.
9. Minimizes Expenditures
If you have a voicemail system, you can lessen your company's expenses since you won't need to hire more employees to answer phone calls, monitor calls, and screen out callers.
Because almost all voicemail systems are sophisticated, they can do basic administrative tasks related to phone calls. So instead of using money to hire staff, you can just use the budget to improve other aspects of your business.
10. Ensures Accuracy
With today's digital revolution, many customers are comfortable communicating through channels including email and social media because of the convenience of sending a message whenever they want to. However, there are things they can't fully express since they're just typing their concerns.
The good thing about voicemails is it ensures accuracy. Since it's a digital recorded message of what your caller said, misunderstandings can be avoided. Plus, customers can be sure you'll hear their concerns and you'd help solve them quickly.
How SMS Can Help Your Business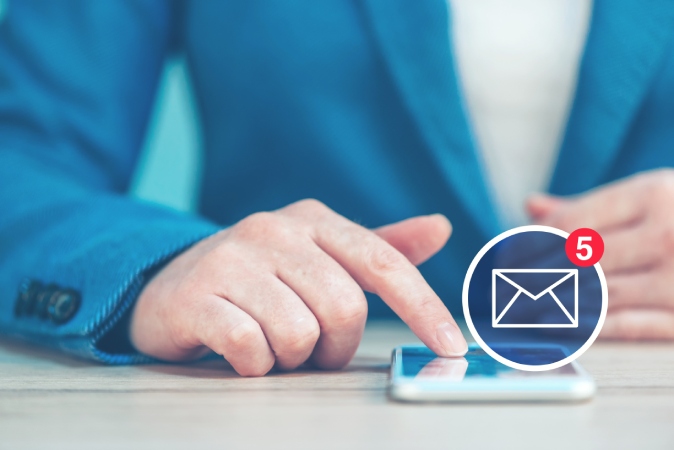 Even if you think SMS is obsolete technology, there are still many people who utilize it. Below are some of the ways SMS can help your business:
1. Works With Other Channels
Each channel you use should work together within your marketing mix, and SMS isn't an exception. SMS is a good standalone platform, but it also can support and improve some marketing mediums including email and social media.
The great thing about SMS is it also functions to support and improve other communication means. For instance, SMS can be used to remind your customers to read the emails you've sent, which may come in handy to boost your email open rate.
2. High Degree Of Personalization
Social media messages don't carry much weight since they're typically for public consumption. But mobile phones are personal to individuals and they regard messages sent via SMS with intimacy. In addition, you can make your messages more personal by customizing them.
Personalizing messages for your customers can boost your sales and improve customer loyalty by making them feel special. You may also promote various types of information via SMS. These include the following:
Offers and discounts
News to engage your potential and existing customers
Details about new products and services
Announcements of sales
Rewards for repeating customers
Depending on your marketing strategies, you can categorize your customers and send messages tailored to every group.
3. Saves You Money
Businesses, whether big or small, should keep their costs low. Unfortunately, some forms of marketing can be expensive, including advertising on social media platforms. Thankfully, by using SMS, it can help your business enjoy more savings. If you work on your text messages properly, SMS can bring you great results.
Like an email autoresponder, there are tools you can use to send SMS in bulk. Such a method has features designed to increase your campaign's efficiency.
4. Allows You To Deliver Messages Instantly
When it comes to SMS, you don't have to deal with waiting. Once you hit the send button, you can be assured your customers can receive your messages straight away.
The primary benefit of SMS for your business shines here since it requires a little prep time because you won't need to wait for prints or gather other materials. There are also no people to contact and no designs to complete.
The only thing you should do is create a text message and send it to your customers. Since SMS is more likely opened than emails, you can be assured your customers will see your news as soon as possible.
5. Convenient For Everyone
Once you send SMS in bulk, it'd help eliminate all types of inconveniences for everyone. For example, you don't need to set a certain schedule to send your messages and your customers don't have to check your text immediately. In comparison to social media posts, your SMS won't disappear within several seconds. Also, people receiving your message won't be needing the internet to access your content.
You can even send messages without interrupting your customers. While your customers will get notifications about your SMS, they can decide when to read it, providing them more time to reply. This can improve your chances of fulfilling your marketing objectives and engaging with your customers.
6. Helps You Widen Your Reach
Like email marketing, there's no limit to whom you want to reach out with SMS. Bear in mind, most people across the globe have their smartphones, so you can widen your reach by incorporating SMS in your marketing strategies.
Rather than focusing on a strategy reaching a certain demographic, SMS allows you to reach a wider audience. As long as your target market has mobile devices, you can send them messages anytime. With this kind of reach, you'll have more opportunities to gain customers in the long run.
7. Boosts Customer Experience
Your customers always have access to SMS even if they're not online. By incorporating SMS in your business, responding to queries is made easier.
Once you provide an immediate response, it can help boost your customers' satisfaction level and will make them want to do more transactions with you. Also, you can set up customized replies that'll be delivered to your customers in real-time.
8. Response Data Allows You To Track, Monitor, And Improve
Once you use SMS as your marketing tool, tracking results, monitoring delivery rates, and determining customers engaging via text messages are possible. By using such analytics, your business will be able to create more personalized campaigns and build a better understanding of your market.
Not only will it boost your revenues, but it'll also allow you to target customers effectively through segmentation. To achieve this, use SMS tools designed for businesses like yours for better results.
Conclusion
Getting your messages or marketing campaigns to your target audience in today's highly competitive market is tough. However, as a business owner who wants to get results and gain profits, you must do your best to convey the right information to your consumers.
Keep in mind, your business will only survive once you build a connection with your potential customers. So make the most out of voicemail and SMS to witness how such technologies can make a difference. Just make sure to use them properly and incorporate them well in your strategies. Consider the benefits mentioned here as you plan your next communication campaign.