Every industry, including restaurants, has had experience in rapid technology advancement. This change is responsible for the rise of virtual kitchens, also known as ghost kitchens or dark kitchens. A virtual kitchen is a commercial kitchen space whose purpose is to provide food through delivery to their client's place of preference.
Could Restaurant Industry Change as a Result?
Maybe yes, maybe no. Time will tell if this is true. However, the restaurant industry is experiencing many changes as a result of virtual kitchens' emergence. The spaces allow eateries' owners to offer the services offered in a restaurant without investing in a dining area to build a smart home app.
The dining place is the most functional space in a restaurant, defining this industry. Most of the investment and revenue allocation falls in this area. With the elimination of the dine-in area, the eateries' can make a reasonable profit as investment costs are cut off generously.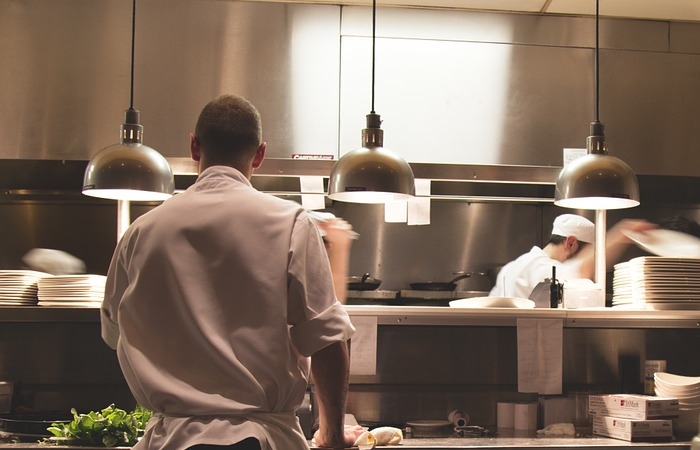 The Facilitators
A lot of things facilitated the emergence of virtual eateries. The emergence of third-party applications, for example, Uber Eats, has made food delivery to customers' destination choices fast and effective. At the comfort of one's home dining, they can have whatever they wish anytime with such help.
The outbreak of covid-19 is also among the main facilitators of Virtual Kitchens' growth. The imposing of curfew hours and quarantine restrictions made people seek other options to get food delivered to them without much interaction. The ghost kitchen came in handy to save the people from hustles that could expose them while searching for food.
You have to deal with groups anytime you want to dine in your favorite restaurant. Table booking also is significant stress whenever you want to get a meal in a restaurant. Virtual kitchens have eased all of this and many others, such as dressing for a dining occasion.
Advantages of a Virtual Kitchen
The Costs Of Operating Such A Kitchen Are Low
Although a lot of revenue from a virtual kitchen is paid out to the third-party app, it does not amount to the amounts incurred when operating a traditional restaurant. Lack of dining areas in these types of kitchens eliminates the need to hire more customer service staff. It also reduces the area usage; hence maintenance costs are low.
There is a need to hire front office staff in a traditional restaurant, which is not the case with ghost kitchens. It is also a requirement that a restaurant is in a location that allows walk-in traffic. To secure such locations, one has to incur a massive amount of rent money. On the other hand, a virtual kitchen does not require to be situated in any strategic place, which reduces rental costs.
Allows for Experiments
A traditional restaurant will forever stick to the purpose, cuisine, and mission it was built to serve. If it was set up to serve Chinese food, for example, even if it doesn't do well in that area, it will need to stick to it for a long time without any change. However, this is not the case in a virtual kitchen.
A virtual kitchen can serve different brands' purposes and offer different types of cuisines. It can list itself as a completely different brand in the third-party apps anytime it needs to change what it offers. This flexibility allows room for it to experiment until it gets a marketable product.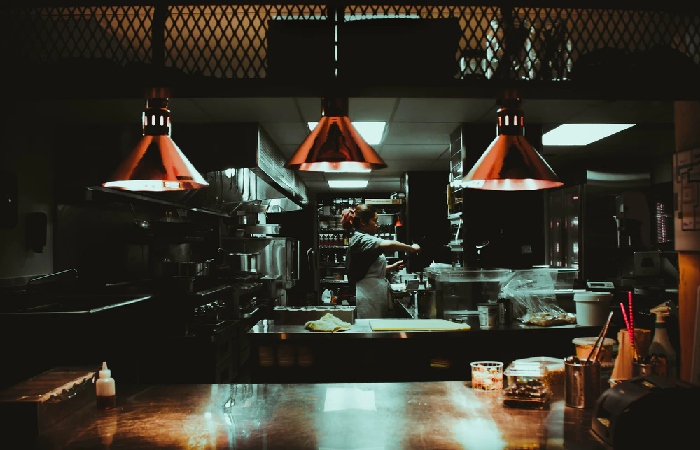 Efficient and Less Stressful
There is a lot of stress experienced when operating a typical restaurant. Most of it comes from hiring staff for customer service and front office. You need to invest a lot in hiring competent and well-trained staff. In a traditional kitchen, you need to have a trustworthy staff to ensure your money is accounted for.
A virtual kitchen is an entirely different sector with fewer headaches and more efficiency. No staff is needed apart from chefs. The only stress here is to make sure the food is excellent and minimizing the cost and time of production.
Appropriate for Changing Consumer Needs
In times where consumers' needs change, it is hard for a conventional restaurant to change with these needs compared to a virtual kitchen. The covid-19 pandemic has resulted in much change in consumer needs. People prefer ordering food online than going out to eat in a restaurant. So, the virtual kitchen wins.
Why You Should Consider a Virtual Kitchen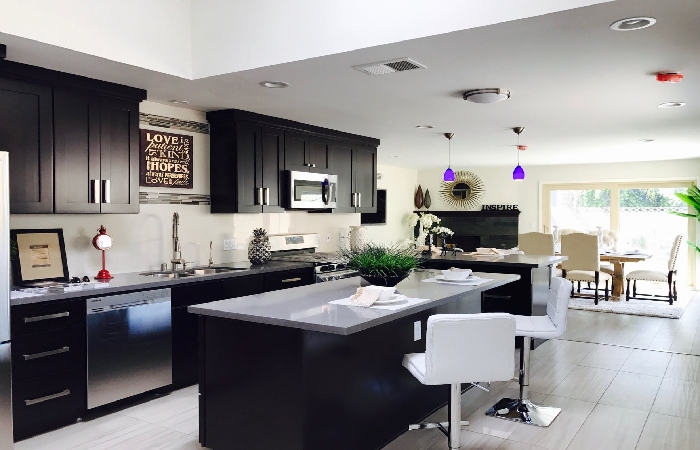 It is not certain whether the restaurant industry face will change; however, it is more likely to feel the effects, especially during these changing times in consumer behavior and needs.Adopting a virtual kitchen can be a good option for you if you consider investing in a restaurant. The above advantages are the contributors to the success that ghost kitchens experience.
It is easy to rent a kitchen and start operating as soon as possible. At the comfort of your home and phone, you can browse for different modern kitchen spaces with Occupyd. The platform provides a fast way to get your preferred space and then link you up with the owner without incurring any cost.