Employee scheduling plays a huge role in how businesses not only schedule out time and working hours for their employees and members, but also in how they track productivity as well.
As a manager or owner of a business, among the most critical roles in your day to day operations is the work allocation of workers (and yourself!) in such a way that they are satisfied with their hours, that your running costs remain small, and that you always have your scheduling planned out in the coming day and weeks ahead.
While this might sound easy enough, for many businesses and brands, it's not. A scheduling problem can quickly run out of control, creating an outbreak of costly and time-consuming challenges that will demand your instant attention. Should your business run into issues with over-staffing, under-staffing, or merely the overlapping scheduling plans, you don't want the drawback and effects from your team to interfere with the productivity and production of sales for your business.
The good news is, there are platforms and solutions online that not only help with the scheduling of employees but also track and manage improved productivity for a variety of businesses. For instance, if you're in the health care industry, you should look into a home health agency scheduling software to help run and create schedules more efficiently.
As we make our way through each of the five tips and best practices below, we also  recommend you try Deputy online rota software, as it has all of the necessary tools and features in place to offer efficient online scheduling that will save you and your business endless hours of manual labor.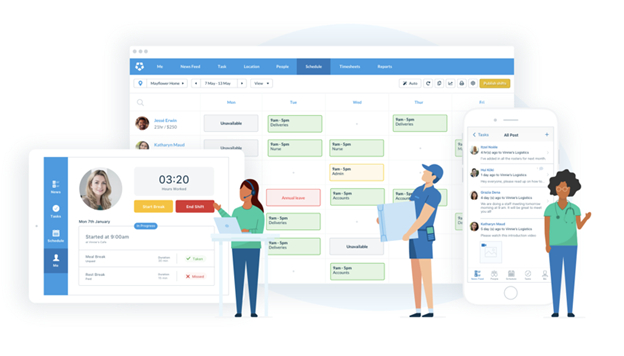 By visiting their site and analyzing the features and tools in place, it will allow for a much easier understanding and implementation of each of the best practices and working methods listed below.
If you're still on the fence and considering whether (or why) it's worth implementing such scheduling within your business or organization, pay close attention to the list of reasons below, which we will dive further into.
Getting a well-organized workforce helps:
The satisfaction of growth jobs
Rising Employee Engagement
Prevent boredom Team
Reduce the turnover of employees
Increased efficiency
For the most part, the more successful your employees are, the higher their work engagement likely is. There are many ways to boost day-to-day productivity and make sure you get the most out of your everyday tasks.
Here are our top five strategies to build your productivity through the use of employee scheduling and improved engagement.
1 – Offer Training Programs to Employees
Not all employees will come into the workplace with the same training or expertise. This means they also likely won't have the same work ethic, output and productivity levels. To help with this process, we recommend you provide sufficient training programs for both new and long-term employees. Organizations will also want to establish a training plan with unique targets for new workers.
It's also great idea to visit the training center regularly to ensure new workers learn essential skills and that your program is working as planned. Schedule daily refresher courses for the employees and prepare them when introducing new techniques or software.
All of these methods are key when trying to establish comprehensive training programs for employers and workers, and do not authorize the employees to take part in work before the programs.
2 – Design of Your Workplace Structure
Believe it or not, but the design (color, structure) of your office does affect overall productivity and mood. A well-designed office can increase productivity by 20%.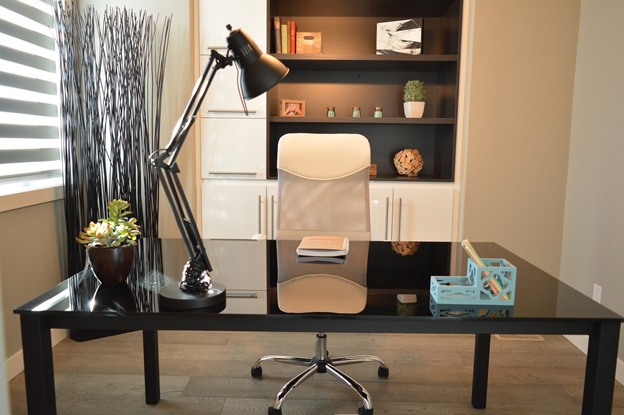 While this has been proven by multiple design agencies, the problem is that people are visually focused, and colors do affect our behavior and how we work. With this in mind, be sure to consider such changes into the architecture of your workplace, while paying attention to color perception.
Build a friendly working atmosphere and promote open contact to improve individual working performance, while also boosting team morale. It's also a good idea to allow staff to make suggestions while reorganizing the processes and reviewing the policies of the office.
Listen to their concerns and pay attention to the issues at work, as this leads to workers feeling more involved in the overall success of the business.
3 – Analyze Your Past and Future Plans
At some point, you should have a workable plan in place that allows you to reflect back on and see what implementations have worked and which haven't. With such a plan in place, it makes the process of reviewing the productivity over the past weeks and months much easier.
With such tracking and measurements in place, see if you come across any increases or decreases in sales when different employee teams are in place, or when new scheduling takes place.
If so, be sure to review any HR issues with team members and see what new issues may have risen within the organization. With this in mind, if there are any concerns, one should bring this up with company workers, while also coming up with an effective plan on how to address the issue.
4 – Reward Employees for Effectiveness
Everyone likes to be complimented or rewarded for a job well done. Not only is this a nice gesture, but it can also lead to improved productivity and work across the board.
Reward your workers for increased productivity whenever possible, but try not to make it a daily habit. Rewards shouldn't need to include pay increases to be successful, and sometimes a simple "thanks" or a letter of improvement will get the job done.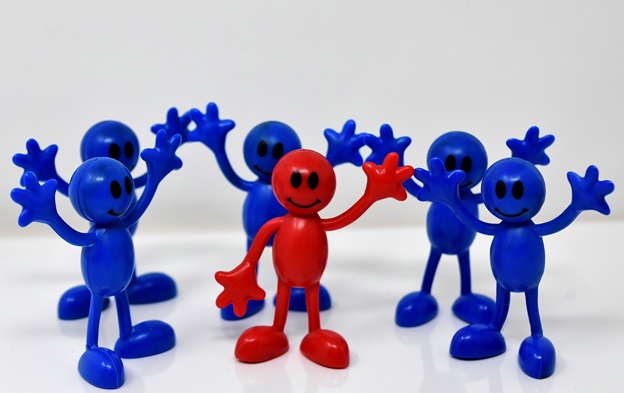 Other ideas include the offering of a free lunch to a fine restaurant, free concert tickets, or implementing an "Employee of the Month" program into the workplace.
5 – Use Flexible Schedules & Add Inspiration
Requiring your employees to follow a strict schedule related to the job role is not ideal for their confidence and the productivity of the business. Coming up to a flexible work schedule will create loyalty and motivate workers to perform more tasks.
Inspired individuals work better because they know what they need to do, while also being able to work on a schedule that better fits their needs and lifestyle.
In and out of the office, it's always a good idea to try and keep your team members inspired and motivated. Such methods may include encouraging workers to share personal images or photos in their workspace, or the posting of motivational quotes or posters.
An better idea is to offer your employees a better work environment, by creating something just for them. This may include creating a relaxing corner where your staff may take a break and relax from the workplace, or even improving the kitchen and eating area which also serves as a well-deserved break area.
Key Takeaways for Improved Scheduling and Productivity
At the end, your objective is to save money and wasted time, while boosting profitability and improving employee engagement. This is all possible through the use of employee scheduling and catering to the needs of your workers.
Customized employee scheduling and learning more about the needs of your employees is key and when management shows staff that they matter, that they are noticed and that they are an integral part of the company.
If employees feel like they can communicate their opinions, feel like their demands are taken seriously, and can see all of this represented within the day to day operation and scheduling of the business, they will be more likely to work harder and remain engaged throughout their time at the company.