Ways Digital Marketing Helps Grow Your Business – Digital marketing is an online tool. It uses internet channels to connect and influence potential customers to achieve results. These channels include social media platforms, website content, and online reviews. Additionally, marketers also use video content and images.
A business owner struggles with marketing techniques from time to time—whether to rely on traditional marketing techniques or use new models. As such, you may end up using what you know for fear of venturing into a new path. Digital marketing is a new model of marketing, and it is constantly evolving. It thus needs constant adjustments to fit them into the system, and this might be challenging. But, with the right observations and a few clicks, you can reap the benefits of digital marketing.
This article seeks to list ways in which digital marketing can help your business grow. Conventional marketing methods may not sustain a consistent result. With this in mind, below are the various advantages of digital marketing.
1. Data Analysis
With digital marketing, you can analyze the flow of traffic on your business content. Either this can be on your website, social media, or on advertisement videos you have put out. Every online user leaves a digital footprint; analytic software can trackthe data of these visits. With this, you can gauge the online engagement of your business.
Building a website that's easy to use means customers can navigatefrom one section to the other. Companies like Argano can build an engaging experience in your website, resulting in more traffic.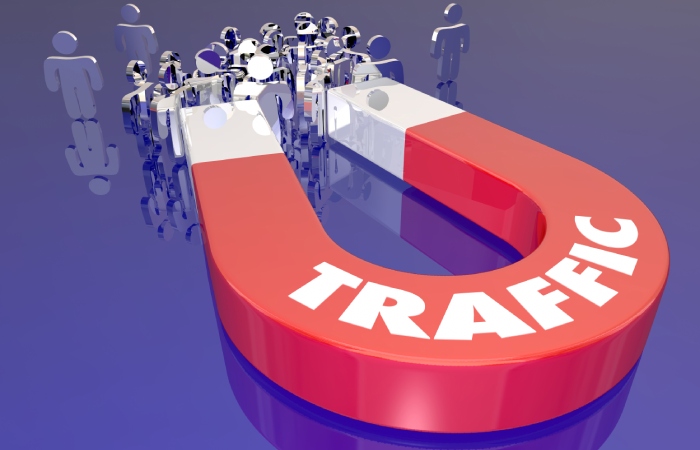 2. Cost-Effective
It's important to note that for a business to grow, it has to manage its cost. Traditional marketing channels can weigh down this goal. But with digital marketing, you'll only need a minimal budget. You depend less on several third parties to help increase your customer reach. Fewer third-party engagements can reduce your costs and increase your margins.
Improving your digital marketing strategies helps your business online. This step makes your business stay relevant and ensures up-to-date budget allocations to marketing. In effect, it allows you to focus on the right market scope and reduce irrelevant costs and time.
3. Targeted Audience
While conventional marketing reaches many, most of these customers might not be your target audience. As such, the marketability of your business may not pick up as intended. This approach can be both a waste of time and resources. With digital marketing, technological tools enable you to target a specific audience.
Social media platforms have become helpful. The sites use interest, age, and location to promote products. Digital marketing influences more traffic and arouses more interest in your business products.
4. Call To Action
With a well-executed marketing strategy, digital marketing gets customers to visit your business. Usually, you can achieve this by well-placed click buttons on your website or social media. Together with the targeted audience, they can increase traffic and returns for your business.
Call to action directs the online visitor on what action to do. These are buttons on your online platforms and take the customer to a specified site. So, it would be easy for your customers to engage with your business.
5. Earn Trust, Build Reputation, And Improve Customer Interaction
An effective digital marketing platform allows your customers to reach out to you. Additionally, you can answer any questions or clarifications they might have. This online customer interaction gives your site a personal touch. As a result, your business could see more online traffic that can turn to increased sales.
Furthermore, digital marketing allows for online reviews that can help you improve. Because of this, you get repeat customers and new customers wanting your services.
In this way, customer interaction helps you build a reputation and trust. You can achieve this more with digital marketing compared to traditional marketing.
6. Wider Reach, Global Appeal, And Better Conversion Rate
There is a general growth in smartphone users, and as a result, online traffic increased. For this reason, it means more individuals can access content suited to their interests. Digital marketing exploits this and ensures your business reaches the right audience anywhere. This means your business can appeal to an audience beyond a geographical region.
A global-wide reach can translate to more traffic, which results in increased sales. With this in mind, digital marketing gives a better conversion rate and good returns.
Conclusion
The current business environment calls for business owners to look outside conventional marketing. In view of this, digital marketing is a platform that your business should use. The results of which you can feel or see in a shorter timeframe.
Using digital marketing can do a lot to help your business's growth. Reaching your targeted audience is your core business practice. Doing so in a less costly way while improving sales is where digital marketing helps. At the same time, you can analyze data, interact with customers, and increase your conversion rate.
Also Read: 5 Surefire Ways To Improve Your Blog's Performance