thesparkshop.in/product/wireless-earbuds-bluetooth-5-0-8d-stereo-sound-hi-fi
Earphones 8D Bass Stereo In-ear Bluetooth Earphones 5.0 HiFi Wireless Headset Earbuds Handsfree Earpiece With Microphone: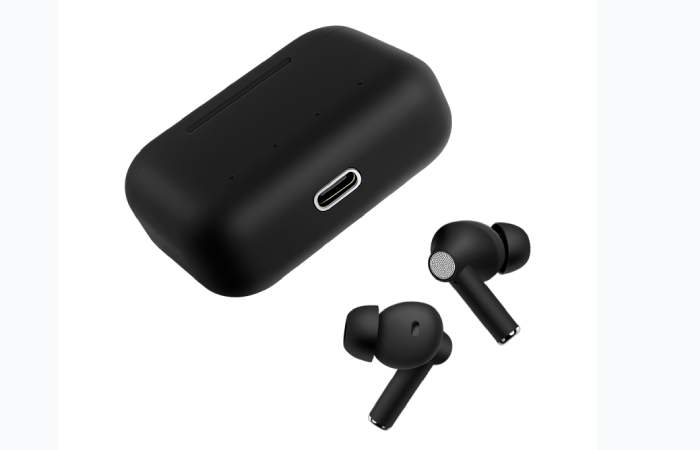 Product Specification:
Category                                              Audio>Earphones, Headphones & Headset>Gaming Headsets
Connection Type                              Wireless
Earphone, Headphone Type        in Ear
Gaming Focused                               Yes
Audio Compatibility                        Mobile
Maximum Frequency                     45000Hz
Minimum Frequency                      45Hz
Sports Focused                                 Yes
Headphone Accessory Type        Cases
Earphones & Headset Futures    Built-in Microphone, Noise Cancellation, Noise Isolating, Sweat Resistant
Headphone Connection Type     Bluetooth
Warranty Duration                          No Warranty
Warranty Type                                  No Warranty
Impedance                                         320hms
Stock                                                     2607
Ships from                                          China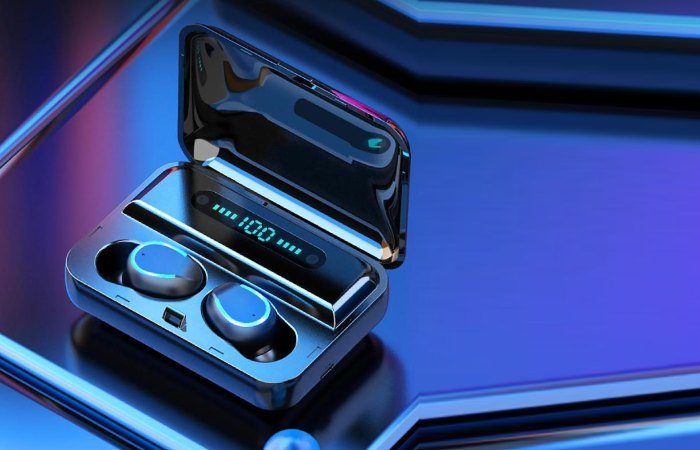 Product Description
If there is a problem with product quality,
Please contact us as soon as you receive the package.
Company do their best to solve problems for our customers.
A negative review will not help solve a problem!
Note: There is NO RETAIL BOX, NO RETAIL BOX!!!
thesparkshop.in/product/wireless-earbuds-bluetooth-5-0-8d-stereo-sound-hi-fi
F9-5C Description: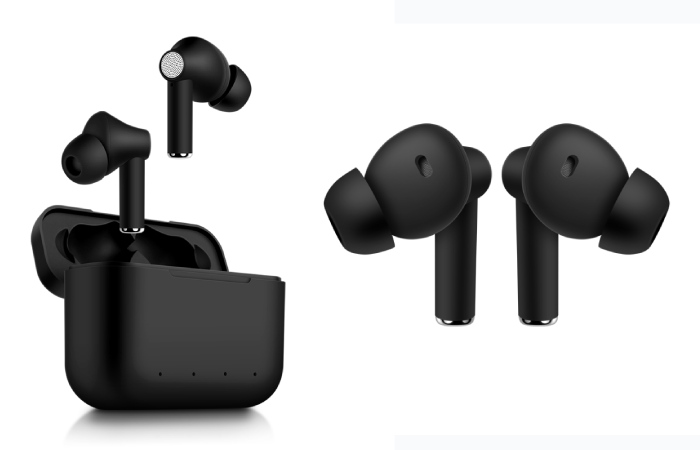 The new generation of F9-5C Bluetooth headphones
Improved LED display: Intuitive to know the electricity level of the
F9-5 chip upgrade: upgrade Bluetooth 5.0 chip, remove the auto start, and combine
Operational function update: one touch to change the previous/next song and volume adjustment wizard
Large Capacity Charging Booth: Can be used for headphone / mobile phone earphone storage box as a mobile phone holder
9D bass: Enjoy 9D stereo surround sound and hi-fi
CVC8.0 noise reduction: Enjoy HD calling effects without being affected by a noisy environment
Great Compatibility: Regardless of model and mobile phone, Bluetooth-enabled devices can use these earphones
Intelligent Touch Control: Tap the headset to cut the different functions of music/ call.
Easy to carry: the Charging box is small with a strap, making it easy to carry.
Product model: F9-5C
Type: TWS wireless Bluetooth headphones
Bluetooth version: V5.0, Auto pairing
Noise reduction version: CVC 8.0
Working distance: Within 10 meters
Charging tank capacity: 2000 mah
support: Automatic matching
Standby: Total 220 hours
Calling time: 180 hours
Charging Frequency: 40 times
Tank Input Current: 5 v 1A
waterproof: IPX7
Display: LED display
Applicable for mobile phones and tablets (android/iOS system compatible)
Package list:
thesparkshop.in/product/wireless-earbuds-bluetooth-5-0-8d-stereo-sound-hi-fi
2 Pieces Wireless Earphones
1 Pieces Micro USB Charging Cable
1 Pieces User Manual
1 Piece Charging Box
8D surround sound, 5.0 dual-ear chip, large capacity, true wireless Bluetooth headset
Graphene bass diaphragm, HIFI high-frequency technology, 10MM dynamic speaker unit
Two connection methods: single/double free to use, single ear listening to enjoy alone, listening to HiFi stereo in both ears
0 automatic boot pairing, built-in active noise reduction IC, HD call
0 Bluetooth game without delay, the electric cabin can be used as a mobile phone bracket mobile phone emergency power supply, multi-function use
Features:
thesparkshop.in/product/wireless-earbuds-bluetooth-5-0-8d-stereo-sound-hi-fi. This high-quality headset produces 8D Hi-Fi surround sound. Call and music will be played in high quality without sound distortion. It makes the bass thick and controlling, giving you a great listening experience. Both headphones can be paired with two different Bluetooth devices within a 10m range. You can share one headset with a friend and use the other, or you can use both.
These wireless headphones work with updated Bluetooth V5.0. Compatible with most Bluetooth-enabled devices, such as iOS and Android devices, with a Bluetooth transmission distance of 10 meters. It does not matter the brand and type of your device. As long as you have Bluetooth function, you can use this headset. After connecting this product to your device, save your device and it will automatically pair in the future.
Control headphones with a single touch. These Bluetooth headphones have an enhanced touch sensor that you can use to answer and end calls, pause and play music, skip to the next song, invoke voice assistant, and enter pairing method.
thesparkshop.in/product/wireless-earbuds-bluetooth-5-0-8d-stereo-sound-hi-fi headset is made with an ergonomic design. These ultra-lightweight Bluetooth headphones stay comfortably in place, ensuring comfort, long-term wearing comfort, and no strain on your ears when worn for long periods of time.
The headphones are waterproof for life and are also made from an anti-perspirant material that keeps the headphones fully functional even when the user is drenched in sweat. It offers sweat-resistant protection, so it's safe to wear even when you're exercising.
The charging case has LED power displays that show the remaining power level of earbuds and the case at glance.
FAQ
thesparkshop.in/product/wireless-earbuds-bluetooth-5-0-8d-stereo-sound-hi-fi
Q: When will we send your order?
A: After we receive your order, we will send your order within 24 hours. (Except holidays)
Q: How long does it take for me to receive the package
A: Dear, it will normally arrive at the destination in 7-10 days and then be delivered by the local courier. We will urge the courier to transport it as soon as possible,
Q: What if I received a product error or damage?
A: If you receive a product error or damage, please contact us immediately. We will respond quickly and give you a solution, and you will get a refund or replacement service.
Q: About Feedback
A: If you are satisfied with our product, please give us all five stars. Further, if you have any questions, please do not give us a negative feedback. Please inform us immediately. We will give you the best service and solution.