As an increasing number of modern businesses pour more efforts into their digital marketing, it's understandable why you're out here reading some resources on how to incorporate video content into your web advertising strategies. After all, video content is an effective way to promote your brand and products since many people view online videos almost every day.
Contrary to what numerous business owners might think, video marketing is actually convenient and easy to carry out. All you need are creative ideas for your content, some video recording equipment, and editing skills and tools. Video has earned the hearts of many digital marketers because they're versatile and effective in reaching your target audience.
If you're willing to add a video marketing strategy to your online marketing toolbox, read on for more reasons why video is so effective for your business.
1. Easy Way To Explain Your Products Or Business
A video can be a successful tool for educating potential buyers. Nothing is better than being able to watch how a product can be used or what your business is all about. While there are instructional guides or blogs about a product. Some of your customers crave visual imagery of what they need to do once they purchase your product. The best way to explain everything and be able to sell your product more is through videos.
When customers know what your product does and how it will benefit them, they're more likely to buy it. This makes video content an immensely valuable tool for businesses to explain how things work. The visual element certainly makes things easier to understand. And your customers are pleased when they can see a step-by-step guide and a clear explanation of what you can offer.
2. Builds Trust And Customer Relationships
In a world where the market can be saturated with so many startup businesses sprouting here and there, many customers try to be vigilant and picky on who to trust. And this is for good reason since some companies are all talk but don't deliver on their promise.
You can gain the trust of your prospects and win the loyalty of your existing clients with legitimate customer reviews and testimonials. Interested customers can watch these review videos on your post and website, making them trust your business more. Chances are they'll approach you for inquiries, and you can grab this opportunity to build a relationship with them that could eventually lead to a sale or repeat sales.
3. Improves Conversion Rates
When you use videos to explain important details about your products. Your viewers will likely trust your brand, increasing your conversion rates. Customers are more inclined to do business with a brand they find credible and trustworthy. This is the ultimate benefit of demonstrating the unique benefits of your products and gaining the trust of your customers.
While digital marketing strategies effectively motivate visitors to click the call-to-action (CTA) button, videos make it faster for them to do so. By posting high-quality videos, you can stir up your target audience's curiosity and interest in the products and services you're selling. And since videos are pretty accessible on any platform and gadget. You'll be able to reach out to a broader market. They can decide whether or not the product could work for them by simply clicking the play button.
4. Helps You Rank Higher In Search Engines
There are so many search engines on the internet today, and your ultimate goal is to rank higher than your competitors. One effective way to achieve that is through your video content.
Place some video clips on your website, and you'll see improvements in your ranking. You're more likely to rank on the first page of a search engine's search results if you have a video on your website. It's crucial to rank on top since most of your viewers and prospects are more likely to visit websites and links on the first page of search results.
5. Effective Medium To Tell Your Story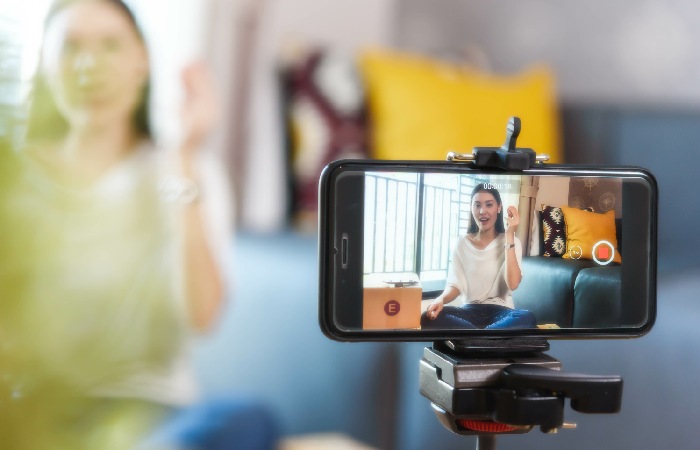 Creating a compelling story is the top way to attract customers. But there's no better tool or medium to share your story than through video marketing.
You can position your brand in a way that appeals to your viewers. Create unique video content that explains your story while being relatable to viewers. Whether you film other people or hire professional artists or actors, your goal should be to tell your brand story, so you can reach out to more customers.
Conclusion
In summary, businesses of all scales and sizes can benefit from using video content as part of their promotional tools. Hopefully, the benefits discussed above will motivate you to use this digital strategy, so you can reap the rewards. The key is to stay creative, relate to your viewers, and take advantage of the right tools and internet platforms.