Plastic Industry in Australia  – Do you know just how big the plastic industry is? Do you know the part it plays in the Australian economy? This post will discuss all that and more. This post will enlist everything that you need to know about the Australian plastic industry and how it is in 2022. Knowing our comprehensive list of collected data will allow you to make smart business and lifestyle decisions.
On a global scale, the plastic industry amounts to USD 439.28 billion. It is projected to grow and reach USD 643.37 billion by 2029. The plastic industry is not going away. It is going to be transformed. And as it is transforming, this is where the plastic industry in Australia stands today:
The current demand for plastic and all kinds of plastic products in Australia is USD 6.2 billion. The country still imports plastic products but only ever satisfies 70% of the demand of its local market. The contribution of the Australian plastic industry to the country's economic stability is tremendous.
Australia has to import 70% of its local market's demand for plastics. This gives much room for improvement as much of such demand can be provided by local plastic manufacturers. It is ideal that Australian plastic demands be satisfied by its local plastic industry to ensure green practices and truly sustainable use of recyclable plastic. The Australian plastic industry can and should endeavor to provide more for the local market demand.
The Australian plastic packaging industry has a market size of USD 47.6 billion. It is expected to grow by 1% in the next year. It can even expand in size if the industry endeavors to fully supply all the plastic needs of the local market. It can, if it will pursue, go toe to toe with the growth of the paper and board packaging material industry if the industry pushes for sustainable recycling practices.
Over 27,000 Australian citizens are employed in businesses involved in the plastic industry. The industry has been a big aid in ensuring the sound state of the Australian economy amidst the onslaught of the global pandemic. Demand for plastic packaging is constant and continuous during the global pandemic. Employed Australians in the plastic industry were able to survive the pandemic through a stable source of income.
Of the many players in the Australian plastic industry, most are wholesale distributors. Such distributors service key channels. Not much choice is given to individual consumers. This is why calls for a more aggressive recycling strategy remain stagnant. If the Australian plastic industry is to remain afloat and ever-growing, it needs to listen to the demand of consumers.
More and more consumers are being vocal in their demand for strong recycling standards, protocols, and policies. In fact, a study showed that 76% of Australians know that recycling is the most beneficial and positive thing that they could do for the environment. This is why consumers have been proactive in demanding clear recycling labeling. Plastic manufacturers are called to fully be bold in practicing recycling. The same study showed that 51% of Australians rely on accurate information on plastic packaging on the right way to recycle. This is why plastic manufacturers are requested to be precise and sharp in labeling plastic packaging products.
Australian consumers care much about recycling. This is why the Australasian Recycling Label (ARL) Program is spearheading studies and experiments to find ways to help people and plastic manufacturers to develop good recycling behaviours. A study even showed that one in five Australians will recycle more if ARL were on their product packaging.
Over 500 organizations have joined the ARL Program to endeavor for solid practices in consumer labeling. The ARL Program is recognised by the Australian Government's National Plastics Plan. The ARL Program is geared towards highlighting and promoting standards provided by the UN Environment Program. To date, over ten thousand products are already with ARL labels in the market. All Australian businesses are encouraged by the National Retail Association to follow through.
Of the many plastic packaging products, it is rigid plastic and flexible plastic packaging that are high in demand. Both are widely used by businesses that provide the following products: food, alcoholic beverages, non-alcoholic beverages, cosmetics, and toiletries. Rigid plastic is most preferred because of its portability. It is also highly convenient to use. Rigid plastics are widely used by businesses in the food industry. The pandemic brought an increased demand for on-the-go consumption and rigid plastics are widely used for such. PET bottles are also widely used because they have convenient closures. Flexible plastic packaging is also widely used in the food industry. As it has a flexible material, it can aid in prolonging the shelf life of food and drink products. Flexible plastic packaging is effective in preventing products from being exposed to nasty temperatures and excessive moisture.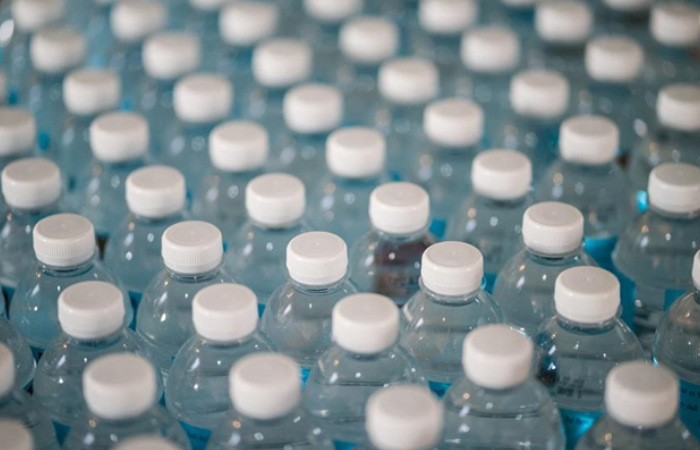 The Australian plastic industry provides products to almost all sectors of the Australian economy. To date, there are only 2,563 businesses that are directly involved in the plastic industry in the country. The number of businesses has declined through the years. From 2011 to 2022, over 225 plastic businesses have already closed. But this year though, the number of businesses significantly increased due to a sub-class that involves other polymer product manufacturing.