Business growth relies heavily on the kind of marketing strategies you've put in place. They serve as the long-term plan that allows you to achieve your goals and gain a competitive advantage against other market players. If you own a small business, you'd surely want to grow it gradually, and you'll find that marketing will help you achieve that end goal.
There are different steps to take to come up with the most effective marketing strategies. But you can start by identifying your target audience, establishing your marketing goals, and deciding what marketing tools and platforms to use. You might also come across a helpful company that will guide and assist you in growing your business more successfully.
Having said that, here are different ways marketing can grow your small business:
1. Creates Different Ways To Earn
As a business, it would be best if you could come up with different ways to earn and generate sales. Many business establishments benefit from marketing to create diverse revenue options. Thankfully, diverse marketing strategies will help you increase sales in different ways. For example, a discount marketing strategy will allow you to sell your product more by attracting more customers to buy in bulk. Because of the attractive cost savings when they buy two or more of your products; they'll most likely buy more.
Advertising and promotions in the media are other ways to increase revenue. Making people aware of your products through different campaigns and social media channels will expose your brand more and generate more sales along the way. The key to this tip is finding the right marketing strategy to increase your sales effectively.
2. Makes Your Brand Stronger
Upholding your company's brand is everyone's responsibility in your organisation. However, your marketing team has a huge responsibility to position your brand in the best light possible for prospects and consumers to continue trusting and patronising your product or services.
You can work with your internal sales and marketing team or hire third-party marketing agencies to develop strategies to strengthen your brand. There are creative ways to do this. For instance, you can use social media accounts, prepare profile pictures, launch a new blog or develop other tactics to strengthen your brand image.
3. Boosts Your Brand Reputation
In today's hyper-connected world, having a positive reputation is becoming more important. As a small business, you want to earn the trust of your customers and be able to keep it.
Marketing online and via advertising will enhance your reputation positively if you're transparent and if you engage with customers positively. Smaller businesses often overlook or dismiss the benefits of building their brand reputation, not knowing thar it can actually help your business grow.
Buying products and services today involves thorough research, so reputation matters more than ever. Make time to establish customer testimonials and ensure customer satisfaction. Include these reviews in your website to give your consumers more credibility.
Businesses maintain their reputation by creating positive brand content and monitoring their performance. Smaller businesses can benefit from the right marketing strategies when it comes to developing brand value. As your brand reputation strengthens, people will grow their trust and buy your products and services more.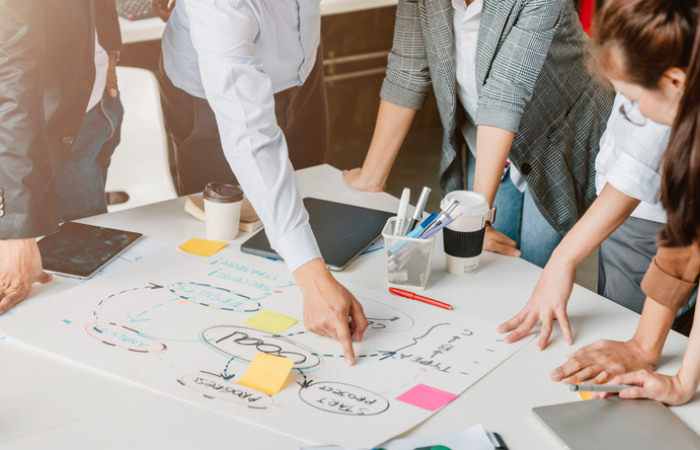 4. Earns The Trust Of The People
Earning customer trust is a business' most challenging but most important part. Your brand, products, and services will remain relevant as long as you maintain trust with your customers. You're less likely to make sales if you don't establish trust with your prospects. Using great marketing strategies can drive people to your website, but if they feel unsure about trusting you, they'll leave.
The importance of trust in business cannot be overstated. The more reasons consumers have to trust your company, the more likely your business will grow. As with a perpetual motion machine, it generates its own food while feeding itself.
5. Improves Company Culture
Another advantage of marketing for small businesses is that it'll improve company culture. A successful company thrives when its culture is strong. By working together, a company isn't only strengthened but also more satisfied and happier. By involving everyone to come up with unique and effective marketing strategies, you ensure everyone is united together to grow the business more.
Your marketing team might be the ones in charge for coming up with marketing tactics, but involving other departments to its total implementation will make everyone feel important. This will boost employee morale and motivate them to work harder.
Conclusion
In spite of the obvious benefits of marketing, keep in mind why it's very important in this modern economy's landscape. There are diverse and unprecedented possibilities for brands to reach new customers and grow their existing customer base. With the advantages mentioned above, now's the best time for you to reevaluate your marketing tactics to achieve business growth.