Email Marketing Strategies – The way a business operates and communicates with its clients goes through constant changes. As time passes by, more and more populace are acknowledging the age of digitization. The good news is, email marketing is still alive and effective.
Email has transformed into the most preferred means for people to stay updated about the products and brands they care about. However, you can only be successful with your email marketing if you adapt to the times. In the year 2020, there were 4 billion approximate users of email, which is more than half of the world's population! Imagine how you could grow if you incorporated effective email marketing strategies.
Considering the importance of email, this blog post will highlight some of the most effective marketing strategies to try out in 2022.
1. Build an Email List
The first move to start a successful email marketing campaign is to build a healthy, strong emailing list. Purchasing a list is never preferred – sending emails without consent could possibly do more harm than good. Not only will this damage your brand's reputation, but will also result in low open rates.
Create a strong email list through innovative strategies and persuasive offers, like free vouchers that attract your audience and persuade them to share their email address with you. You can also introduce games like lucky-draw or spin-the-wheel to acquire the emails of your audience.
2. Periodically Overhaul your Email Lists
Nonprofessional email marketers often make the blunder of emailing as many people as possible to escalate conversions. What they do not perceive is that this destroys IP reputation.
An unsolicited email will go unnoticed and email open rates are censorious to IP reputation. The best way to keep open rates high is to be precise with your selection of email lists. Send emails only to people you are sure will read or at least open them.
Make sure not to send irrelevant emails to your customers or you risk going to spam.

Make a habit of reviewing your email list every 6 to 12 months. Hold on to the email addresses that show high open rates, and get rid of the rest.
3. Presentation of your Emails
One of the most effective email marketing trends you might come across in 2022 would be crisp designs in the form of newsletters. Gone is the epoch of loading the newsletters with irrelevant elements and unwanted content.
The email you send is just one amongst numerous emails striking your audience's inboxes daily.
Thus, you need to incorporate several elements to make sure your email is visually appealing to your audience. Some of those include:
Make your emails relevant and to the point.
For monetizing purposes, you may include programmatic native advertisements that seamlessly meld with your email content, without distracting the reader.
Incorporate optimized graphics and reflective elements to make your email visually attractive.
It is recommended to use PosterMyWall to design emails for your email marketing campaigns. It is a free email marketing platform with a huge library of email templates that enables marketers to create engaging emails that grow businesses.
4. Microsegmentation
As you might know already, customer segmentation is a highly effective way to improve conversion rates. Here is 2022, and it's time to switch from segmentation to micro-segmentation. This includes deep diving into your user's behavioral data, their location, their personality, their preferences, etc., before dividing them into certain email lists.
Micro-segmentation can be done in several ways that include:
Purchasing habits and personal choices.
Location – house, office, or other frequently visited places.
Age group, gender, and profession.
Research has indicated that the behavior of your audience keeps changing from time to time. This indicates that your lists need to be regularly updated, and perhaps regenerated based on your customer's ongoing behavioral patterns.
5. Improve Email Deliverability
Email deliverability has been difficult for marketers since email marketing came into existence – but the influence is even more as email is now a popular marketing tool. Improving email deliverability takes you back to segmentation; you should only send emails to groups who are most likely to open them. This will apprise the mailing algorithm that your emails are not spam.
Email deliverability is also affected by other unrelated factors like creativity and content. Emails that do not look creative or appealing go to the trash which impacts future deliverability. Therefore, it is important to be attractive with the emails you send out.
Make sure your email reaches the inbox.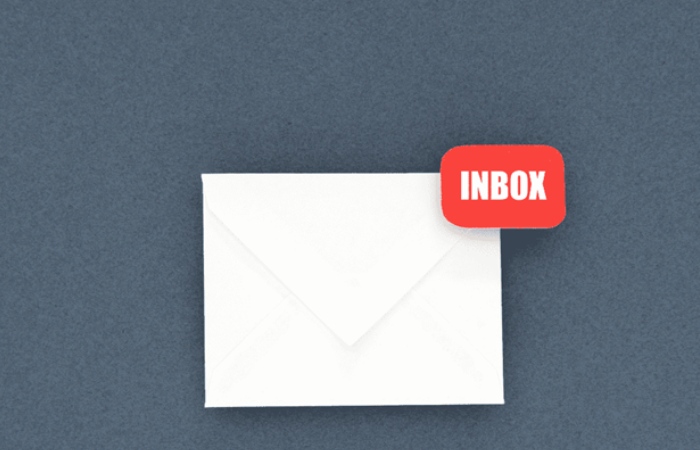 Bottom line
2021 turned out to be a learning year for marketers across the globe. While people were kept in their homes during the pandemic, several businesses improved their sales using the power of digital marketing.
It is time for marketers to put more effort into their email marketing campaigns. The strategies mentioned above could be the game changers for your email marketing in 2022. Now is the occasion to test them out!