Digital Marketing Tips – It might be challenging to develop a digital marketing strategy. However, keep in mind that not every component of internet marketing applies to your small business. If you concentrate on a few strategies and evaluate how each one benefits your company, you'll be more competitive.
With this in mind, you may utilize these seven essential digital marketing techniques to assist promote your brand online and help it reach new heights whether you're a well-established firm, a small startup, or a digital marketing newbie. A PG in Digital Marketing will help you get familiar with various techniques and strategies of digital marketing and help you scale your business.
Most Effective Digital Marketing Advice to Double Sales
Let's explore some of the top digital marketing advice that can boost your revenue by a factor of two.
1. Establish your Company's Objectives
The most important and effective digital marketing tip of them all may be to set a key goal for how well your actions are working.
Before starting a small business digital marketing campaign, businesses must first decide on their primary digital marketing objectives and establish a marketing budget.
2. Create a Strong Online Presence
Due to COVID, there is currently little direct face-to-face interaction, therefore small businesses must rely on social media to connect with their clients.
The majority of a small business's marketing plan may consist of social networking. It has developed into such a crucial and useful element of many marketing initiatives across all generations. In essence, it is the cheapest and most straightforward way to raise brand awareness. A course on social media marketing might be helpful if you plan to create a brand image or online presence in the digital world.
3. Make your Website Mobile-Friendly
Mobile marketing is undeniably more important than ever. A mobile-friendly website is essential as more and more customers browse and make purchases on their smartphones and tablets.
Even while investing in mobile-specific marketing can be expensive, especially if you're just getting started, you can start by making sure that your company's website is responsive to mobile devices.
4. Your SEO Ranking will Improve
Do you want your business to succeed in the SEO industry? If you're clever about it, it's doable. For continuous organic search success, investing in a long-term SEO strategy is essential, but it might take up a lot of your time. So, here are some suggestions for quick and easy SEO tweaks to improve your search ranking:
Review the URLs of your website and add keywords.

Page meta title and description optimization

Use the H1, H2, and H3 heading tiers.

image alt text should be added

Employ both internal and external linking
5. Produce Superior Content
Nothing pleases search engines more than websites that consistently update their information. Happy blogging if you do it frequently! It's time to let the world know about your business knowledge if you don't already have a blog. 
The more you write, the better, but we recognize that it might be challenging to find the time. Whether it's every day, every week, or every month, take into account your schedule and make an effort to adhere to it. 
It's crucial to make sure that the newest material is created with humans, not robots, in mind. Now that they have improved significantly, search engines can discriminate between content that is of high quality and that is spam-worthy. 
To improve your website's reputation, your material should address issues that readers care about. Write for humans, then make any necessary adjustments to suit those individuals. Plan your content accordingly, and take into consideration your audience and their interests. You can learn more about content planning by doing a course on content marketing.
6. Make Use of Digital Marketing
Organic SEO and social media tactics make up the majority of the digital marketing strategies we've covered. But it's vital to remember that both of these strategies have their limitations. Regrettably, especially for newcomers, the rivalry and barrage of advertisements can make it challenging to distinguish in the digital world.
To make sure that your business is reaching the proper demographic, it is worth looking into some digital ads if you're prepared to make a financial commitment. You'll be able to select the appropriate keywords, target your specific audience, and focus on potential customers who are interested in what you have to offer.
7. Address Internet Reviews Promptly; Do Not Ignore Customer Service
It might be simple to lose touch with other people when working online and forget the customer service standards you would follow when dealing with clients face-to-face. However, providing excellent customer service is an essential component of digital marketing. It can help you get in (and, perhaps more significantly, keep) clients.
Therefore, you may begin by developing a contact page on your website where clients can learn how to contact you if you're wanting to execute exceptional customer service through your digital channels. Then, you'll want to make sure to provide every customer request, query, or comment with your undivided attention and attention immediately.
8. Launch your Video Marketing Campaigns
In case you didn't know, video is now in charge. Videos may help small businesses rule the digital marketing scene since they increase website traffic and encourage viewers to stay on a website longer.
Although creating interesting films requires a lot of work, many businesses are using video marketing as a way to gain high-quality visibility. This kind of material is essential for grabbing and holding the attention of your target audience, especially on social media.
To Conclude
These digital marketing tips can help you get started when it comes to advertising your business online. Don't be scared to attempt anything new that you think will benefit your business, but bear in mind that not all strategies will work for all companies. In a similar vein, don't be scared to drop a bad concept.
In digital marketing, testing is a constant, and when it comes to these strategies, there is frequently a positive even when the findings do not initially appear to be successful.
Keep in mind that plans must change as digital marketing and the online environment do. Using effective strategies and modifying your plans as the environment changes will be essential to your success.
Author's Bio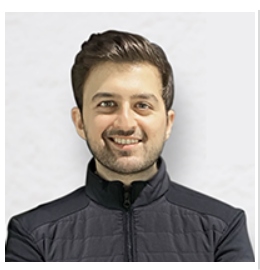 Karan Shah
Founder and CEO at IIDE
Karan Shah is an Edu-preneur, Tedx speaker, Harvard alumnus specializing in eCommerce, and the founder of IIDE – The Digital School.
He is a reputed author on the topics of education, digital marketing, and Ed-techs. Over the years he has penned a plethora of articles in leading news outlets such as Entrepreneur, BusinessWorld, Education Times, and Youth Magazine to name a few.