Credit cards offer savings opportunities for you, whether you travel, shop, or dine. But it's vital to know which credit card to use so that you maximize your rewards, cashback, and discounts.
Banks offer co-branded cards in association with leading companies for all your expenses. There are fuel cards, shopping cards, travel cards, and entertainment-specific cards. When you use a card based on your needs, you maximize your savings. In addition, With the help of SoFi credit cards, you can redeem points straight into crypto. Also, you can get a 2% cashback on every transaction you make with the Sofi Credit card.
If you want to know how to use credit card, then read on.
Increase Your Savings With Credit Cards
Given below are some smart ways in which you can get the most savings when using your credit card:
Understand the offers:
Some cards offer cashback while some offer reward points. The difference between these two offers is that while the amount of cashback you get can be used for any other purchase, the rewards points can be redeemed against the specific activities or purchases that are part of the rewards program offered by the card.
For example, if you have a travel rewards card, every time you travel, you get travel points or miles that can be accumulated over time and redeemed when you travel again. You cannot redeem them against any other expense.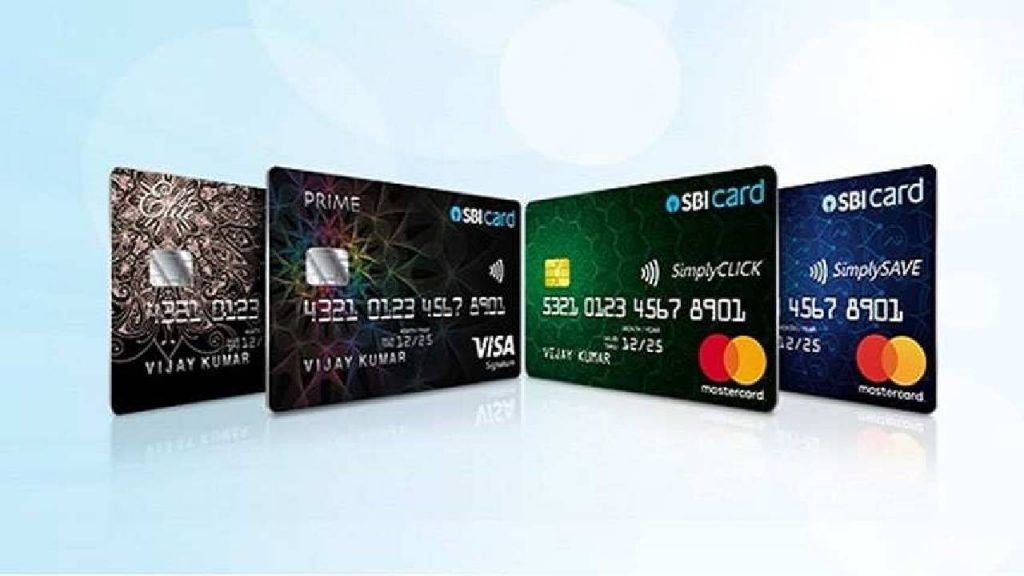 With the cashback offers, you can either avail of gift cards, travel, merchandise, or other options. Add these cards to mobile apps like CRED for even more benefits.
The best cashback card is the Standard Chartered Ultimate Card in terms of rewards across all categories. You get a welcome gift of Rs. 10000 that can be redeemed against MakeMyTrip tickets. You get a flat 3.33% cash value back against all transactions.
Identify Your Need:
Your lifestyle should determine the credit card you choose, not the other way around. For example, if you regularly travel, getting a credit card meant for online shoppers would be a total waste. Instead, you should get a travel card that rewards frequent travellers.
These travel cards reward you with reward points or miles that can be redeemed on your next trip. Along with flights, you also get great deals on hotel bookings.
If you are looking for credit cards with hotel offers in India, then try to go for a credit card co-branded by Club ITC Culinare. ITC has an award-winning loyalty programme. You get 25% off on food spends and 5% off on non-food spending.
One of the top travel cards in India is the American Express Travel Credit Card. Apart from travel vouchers, you get complimentary lounge visits four times a year. You also get a Taj Experience Gift card worth Rs. 10000.
If you are travelling to work in your vehicle, then go for the IndianOil Citibank Platinum Credit card. There are turbo points accumulated that can be redeemed at all IndianOil outlets.
However, you need to shop or buy fuel with co-branded partners. If you have a Flipkart co-branded card, you need to shop only at Flipkart to avail of the offers.
Special Offers:
Apart from the normal offers you get from credit cards, there are offers during festivals and other occasions too. Don't forget to check your inbox or letterbox for offers from the credit card brand partners. There might be additional savings opportunities for you. Go through all the offers and choose the ones that you need. Some amazing festive offers include the Amex 2020 Diwali offer where you can get up to Rs. 20000 on using this card. These are limited period offers, so don't miss out on emails sent by the bank.
There are offers by e-commerce partners as well. For example, BookMyShow has tie-ups with different banks like SBI, IndusInd Bank, and Citibank.
SBI offers 10X rewards when you buy tickets from BookMyShow, Citibank offers 50% off on movies, and IndusInd Bank offers one ticket free with every one ticket purchased.
EMI facility:
You might want to make a big purchase using your credit card but not have sufficient savings to pay the full amount in one go. Redeeming your investments set aside for your long-term financial planning goals is not a good idea. In these situations, your credit card is your best option since it allows you to pay for the high-value item in easy instalments spread out over a long repayment period.
Instead of using your Diwali Bonus, go for the EMI option offered by credit cards. Estimate the total amount you will have to pay per month and make sure that you pay your bills on time. Never default since it means you will be paying interest on the outstanding dues.
If you have been planning to buy a high-value item, wait for the festive season since all credit cards come with exciting offers. Go for the best credit card for beginners to enjoy maximum savings. Compare the different offers given by different banks and go for the one that meets your requirements.
Shift Your Payment Due Date
You need to know your credit card billing cycle. Suppose your billing date is the 9th of October, then all payments made before this date will appear in your 9th November statement. If you make any purchases after the 9th of October, then this will be reflected in your 9th December statement.
By following this strategy, you can get additional time in the payment of your dues since it is shifted to the following month.
Improve Your Credit Score:
When you use your credit card smartly and pay your dues on time, you improve your credit score. With a credit score above 750, you become a privileged customer for the bank for all its loan products. You are eligible for special benefits.
The benefits you get as a privileged customer are competitive loan rates, longer repayment tenures, higher loan amounts, and faster loan processing. With competitive rates and higher repayment periods, you pay lower EMIs compared to others. This translates into monthly savings for you.
Spend More and Get More
Credit cards are the best options when it comes to being rewarded for spending. Apart from discounts and cashback, you get exclusive benefits like access to airport lounges and premium dining programs.
To enjoy these amazing benefits, all you need to do is choose the card according to your needs and make sure that you pay your bills on time. Understand the benefits clearly before subscribing to the card. Get the right credit card today, and enjoy a lifetime of savings.