The WordPress platform was originally created for people to blog online. But over the years, it has transformed into a platform that can power almost any type of a website, including an ecommerce store.
Today, consumers can purchase almost anything on the web, from electronics and software to clothes and even groceries. WordPress plays a major role in these purchases as according to codeinwp, more than 25 percent of the web operates on WordPress. In addition, you can find many Order Confirmation Email templates online
Every year, trillions of dollars go into purchases on the web, and the online global retail market is only growing. According to the statistics from digitalcommerce360, shoppers worldwide will spend over $3.6 trillion online in 2019, indicating a 17.9 percent growth from the previous year.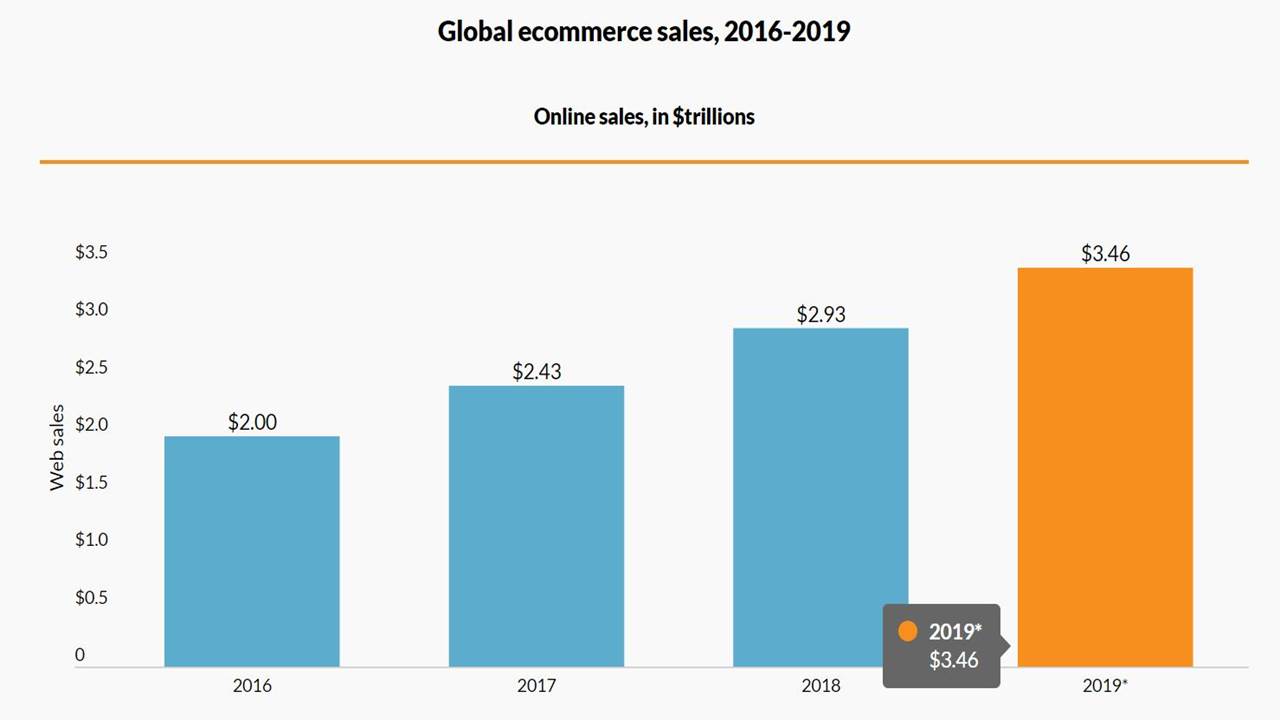 It is not only the giants like eBay, Amazon, and Alibaba that contribute to these figures, a multitude of local online stores continue to sell almost everything under the sun.
If you're thinking about entering into ecommerce, now is the time. There is a plethora of insight available on the internet that will equip you with everything you need to set up an ecommerce store.
While there are several platforms you can utilize to start your ecommerce journey, this blog will focus on the biggest and most popular player in the ecommerce game: WordPress. Even if you do not fully understand the jargon of the ecommerce world or lack extensive coding skills, we will guide you to build a great online store in just a few steps. But before that, let's discuss the pros of using WordPress.
Getting started: why use WordPress?
WordPress has grown into a complete 'content management system' used by nearly a quarter of all the sites on the web. Below are the main reasons behind this immense popularity and growth:
Up-to-date: WordPress is a free and open-source system managed by a group of lead developers and community volunteers. The nature of the platform ensures that it is constantly updated with the latest features and security patches. There are numerous tutorials and documentation available on the web that can help you with almost anything about WordPress.
Themes and Plugins: WordPress hosts a broad array of premade themes that suit an ecommerce store. The available plugins add ecommerce functionality to a site and provide everything an online store needs.
Flexible: The main factor that makes WordPress one of the biggest players in ecommerce is flexibility. It offers you complete control of the functionality and appearance of your site. You can also include a forum, blog, or any pages required by the store.
Now, if you are convinced to create an ecommerce store with WordPress, here are all the steps you need to take.
1.    Start with a domain name and hosting provider:
In order to set up an ecommerce store on WordPress, you will need to register a domain name and get a hosting provider.
Domain name: Domain name is the address that consumers will enter into the address bar of their browsers. This looks something like "DomainName.com" and will be used by users to access your website.
Hosting provider: A hosting provider hosts your website on the web and serves it to anyone who wants to access it.
When choosing a domain name, select a term that reflects the products or services that you provide. For instance, if you own an online leather jacket store, good names for the store can be 'leather skin shop' or 'the jacket store' because they represent the business. Registering a domain will cost you some money, but it is worth it as having your own domain name makes a site look more professional and trustworthy.
With hosting provider, you can either opt for a dedicated host or a shared host. With a shared host, your ecommerce website will be served on the same server with many others website. This will obviously cost you less money, but it leaves with less store, bandwidth, and control of your site. A dedicated host, on the other hand, is more expensive but provides you a higher degree of control, storage, and bandwidth for your website.
After getting done with the domain name and hosting, you should install WordPress, which is completely free of cost.
2.    Get the right themes:
After installing WordPress, you are all set to build your ecommerce store and add themes to it. There are tons of premium themes available that will make your store look and function better. Select the right theme and download it. You can activate the theme by going to the 'Appearance' tab in your WordPress dashboard.
3.    Get ecommerce Plugins:
You will need to install plugins to distinguish your ecommerce website from the standard WP website. Some of the popular and essential plugins include WooCommerce product designer, Visual Composer Page Builder, and WP eCommerce. WooCommerce has become a must-have for ecommerce now as it has evolved into a complete platform with nearly 40 percent of online stores using it.
You can get the plugins by typing their name in the search field in the plugin section. This section can be found in your WordPress dashboard. Click the 'Install now' button on the desired plugin and activate it.
4.    Create product pages:
After installing and activating plugins, it is time to create product pages and add products to your ecommerce store. The steps vary depending on the plugin you use, but for convenience, we take WooCommerce as an example.
In WooCommerce, you can add products by entering your admin panel and going to the 'Product' section on the sidebar. Select 'Add Product,' which will open a tab where you can enter the product name, description, image, price, and other details. This section looks something like this: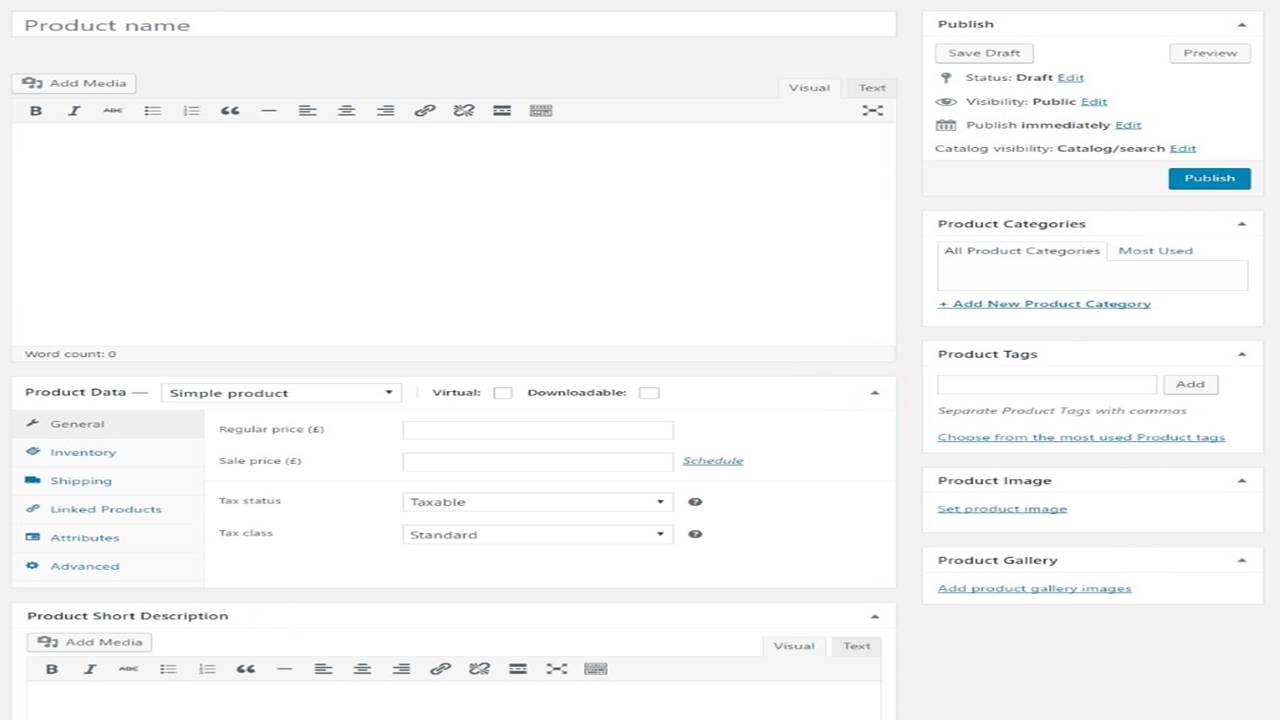 5.     Set up a payment method:
The last step in building an ecommerce store is setting up a payment method so that you can receive payments from your customers. Most of the transactions in the ecommerce world take place over a payment gateway (such as PayPal), which acts as a middleman between the buyer and seller.
Add a credible payment gateway or a variety of gateways so that you can serve customers with a diverse range of payment preferences. In WooCommerce, you can add a gateway of your choice in the Payment Gateways section with a single click. You will also need an SSL certificate from your hosting provider to ensure that all the transactions between you and the customers are safe.
Conclusion:
After reading this post, you would've probably known that setting up your ecommerce store isn't rocket science. Follow the above steps, and you will be up and running within no time. Do you have suggestions for us too? Share with us in the comments section below.
Author Bio
Audrey Throne has an ongoing affair with the words that capture readers' attention. Her passion for writing dates back to her pre-blogging days. She loves to share her thoughts related to business, technology, health, and fashion. To date, she has given life to multiple worth-a-second-read pieces. Audrey is a fitness freak and loves to travel. When she isn't writing, she takes her kayak and sails to discover more ecru and earthy tones.
Find her on Twitter: @audrey_throne.