Introduction
Remote working tools and collaboration software are a relevant but important innovation, which has changed the way we work. The Coronavirus pandemic has created new challenges for business processes.
Companies, which had been struggling to improve coordination and get the same kind of output from their employees have turned to remote working and collaboration tools to help them. In other words, unanswered emails, voicemails, missed video calls are being replaced with structured alerts and task assignment processes.
This helps move the work in an almost perfect assembly line, remove confusions, back-and-forth and contributes to a higher level of work productivity.
While there are plenty of collaboration tools for professionals in the market, how do you decide, which one is right for your team and organization?
In this article, we look at five of the best collaboration tools of 2020. We discuss their features, their pros and cons and help you make informed decisions.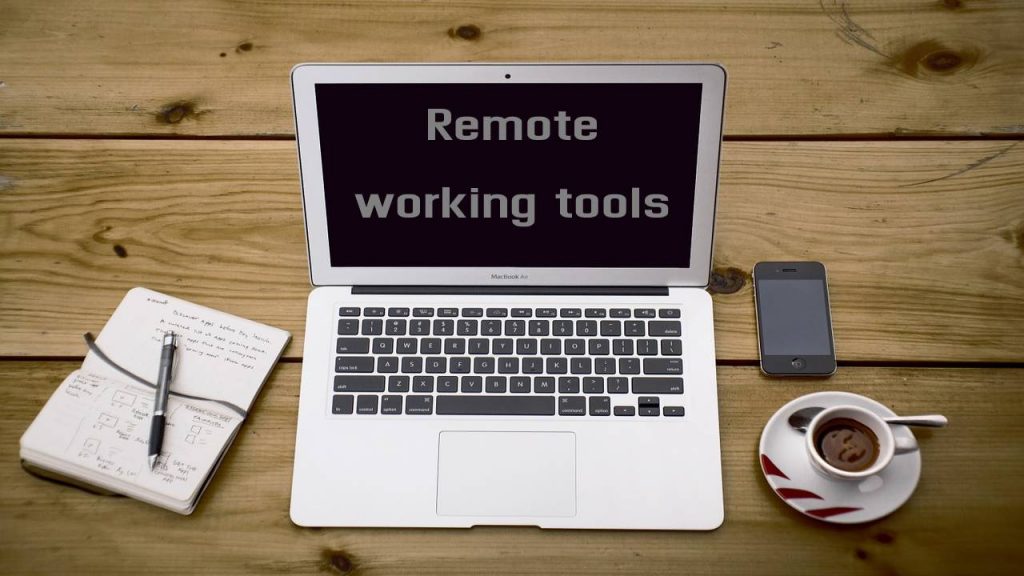 List of 5 Best Collaboration Tools for Professionals in 2020
AirSend-
If you are looking for a remote working or collaboration tool, which is simple, highly effective, feature-rich and affordable, look no further than AirSend. The product has slowly been making huge waves in the corporate world as a top collaboration tool and has emerged as a favourite of businesses who are taking their work online for the first time.
AirSend allows for allocating task assignments, fixes alerts, comes with internal team chat, has inbuilt video and voice call functions. In addition, the excellent tech support and the friendly user interface make it easy for anyone to start using the software from the get go.
Trello-
Trello has been around for quite some time and is a favourite in many agencies. However, it was only in 2019, that the software went in for a major update to keep pace with the new entrants in the industry. Trello is easy, smart and gets the work done. It does not offer anything fancy but is a relatively simple collaboration tool, to begin with.
Trello's boards allow for team coordination and working according to timelines. You can fix responsibilities, see the status of an ongoing project and see what changes the different team members on the project have made. It is great for fixing accountability in an organization.
Asana-
When it has comes to workflow management, few collaboration tools can match up to Asana. One thing is for sure, Asana is not your normal traditional remote working tool. It is much more and different from that. The best part about Asana is that it can be used to scrutinize existing and ongoing projects effectively.
One criticism, which we feel is just when it comes to using Asana is the complicated nature of its interface. It sure does have a lot of features and flexibility but the dashboard layout and different features make it difficult for first timers to adapt to the same.
Zoho Projects-
Although Zoho has been around for quite some time, it has still not been able to make its place, especially among small businesses. Zoho Projects is effective, functional, and allows for a number of integrations, including the ones for social media. It is also very responsive and works seamlessly with your Google Apps (Mail, Drive, Sheet, etc.).
However, Zoho does not come cheap. As the company tries to market itself to medium and big businesses in the USA, fixing issues regarding bugs can be expensive. The tech support is irritating as it always redirects you to a blog or a YouTube video.
Slack-
While Slack does not fit ideally into a collaboration tool list, we all know how integral it is to office communications. One of the best things about Slack is that it can be customized to your preference. It can also integrate well with different apps and tools, including MS Office and almost all your Google Apps. This makes it easy to use on an everyday basis.
However, Slacks lacks the workflow management setup when you compare it with other names on the list. It is also expensive, which does not make it a good option for medium and small businesses. In addition, the Slack team really needs to work on their video and voice quality.
Conclusion
Technological and software innovations have made it possible for us to engage with remote working efficiently. If all of us had to WFH, ten or fifteen years back, we could not have possibly been this efficient. Collaboration tools and software are a great way to ensure that your team is working and your office is up and running even during a pandemic.
About The Author
Shahid Shahmiri is a digital marketer by profession. He helps online businesses to grow with smart marketing tactics to achieve better sales and leads. He is passionately focused and driven to grow businesses online and can manage the marketing and lead generation process with proven tactics and experiments. Shahid is accountable for analyzing marketing, SEO, growth and dealing with all promotional and media channels.