In recent years, especially since the onset of the COVID-19 pandemic, the employment market has shifted towards employee experience and satisfaction. Top, bright, and high-performing talent demand better salaries and a conducive working environment for learning and growth. And companies have definitely taken note. 
HR leaders and top executives are thinking beyond the bare minimum when it comes to keeping their workforce engaged. And there is merit in that because satisfied employees mean a motivated, passionate, and highly productive workforce. It also means higher retention rates. While leaders may have shown the drive towards employee satisfaction, they might not understand all it entails. 
Employee satisfaction is achieved by adding the right set of motivators that will help your people feel fulfilled at work which in turn will push them to strive harder. Let's talk about these motivators and the basics of creating employee satisfaction within an organization. 
Build a Culture of Reward and Recognition 
Today's job market is fighting over the best talent, which means your organization needs to take your practices up a notch. The most basic way to do this is by prioritizing employee reward systems, with 69% of employees saying that they would work harder if they were rewarded better. 
There are always two types of motivators, intrinsic and extrinsic. While personal satisfaction may enable an employee to work hard, somewhere along the line, the need for extrinsic motivation kicks in, and here is where companies can dive in and provide better offerings. Employee effort should be rewarded promptly and often, giving them that recognition boost, both tangible and intangible. 
Other than recognition, companies should also focus on their total reward schemes. Are they offering competitive packages and benefits? Are their employees being compensated fairly at all levels? These questions, along with industry benchmarking, will enable businesses to rethink their reward and recognition strategy. Giving employees attractive benefits along with a good salary will not keep your current workforce satisfied but will also set you apart in the industry as a top employer. 
When you look around you, you will notice that almost all businesses pay their employees the same kind of wages, incentives, and working conditions. If you want to make sure that your best employees stay with you for a long period, you need to do something extra. According to successful business experts, workers gifts can be a small, yet impactful gesture that can help drive satisfaction levels among the employees. When you get something 'extra' that comes across as more humane, you automatically develop a sense of loyalty towards the business organization.
Prioritize Employee Feedback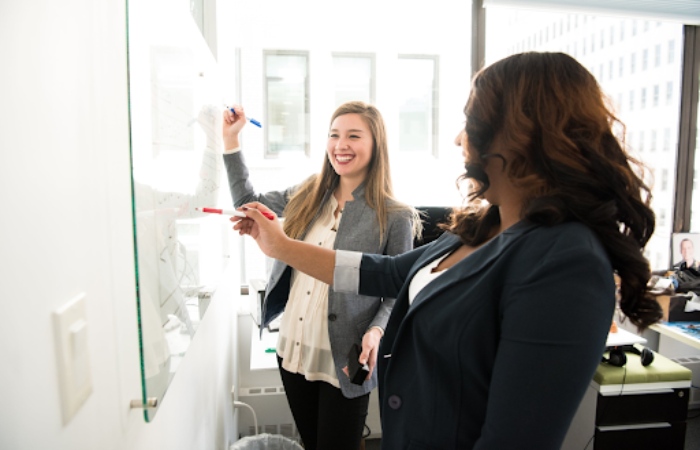 One of the best ways to boost employee satisfaction is by making them feel heard and seen. While they may be working for you, they should not think that they have no voice in the company regarding business and other matters. Therefore, organizations need to embed a culture of active listening within their teams, especially within team leaders. This should start with prioritizing employee feedback. Evaluate your people experience strategy and pin down some top metrics that you need to gauge regarding employee satisfaction. Then create a survey that should be rolled out every month or every quarter to understand the organization's pulse. Once the feedback is received, companies need to respond positively to any constructive criticism that is received. This will help build trust because employees will feel that their pain points are being addressed and taken care of.
This should, however, not be restricted to a survey level but should be practiced on an individual level by line managers as well. They should practice providing proper feedback to their team members in regards to their deliverables and overall performance. And this discussion should not wait until the end of the year when it's time for appraisals but should be done more regularly. Giving and receiving good feedback will embed a culture of continuous improvement which goes both ways for line managers and reporters. 
Focus on Wellbeing and Mental Health
To really increase employee satisfaction, organizations need to be people-centric. Placing immense value on the health, safety, and wellbeing of employees will make them feel taken care of and valued. This sense of belonging is what makes employees feel immensely satisfied. Therefore, you should build a comprehensive employee wellbeing strategy that focuses on what matters most to your people as an organization. Encourage taking annual leaves and time away from the screen. Emphasize the importance of health by running yoga and exercise sessions. You can even run an office-wide challenge that offers an incentive for making healthy choices. 
Other than physical health, mental health should also be a top priority. Especially during these unprecedented times where there is more bad news than good, employees need to protect the mental wellbeing of their people. Some good examples of this are mindfulness training sessions and days of digital detox, where employees can be given a day off to unwind and destress. 
Conclusion
The bottom line is that employee satisfaction has become and should continue to be a top priority for organizations. They need to listen to what employees want and go beyond fluff practices to give them meaningful work experiences. This will result in a culture that puts people and their needs first which is a win-win for all!