There is no denying that online retail has grown over the years. A lot of stores are now switching to e-commerce to keep up with the changing times. In 2018, an estimated 1.8 billion people shopped online. That was equivalent to $2.8 trillion worth of e-commerce sales that year. By 2021, global e-commerce sales are expected to climb to $4.8 trillion.
But before you decide to start your home-based business online, there are realities that you first need to consider. Business opportunities such as online selling don't always have a good ending. For instance, 90% of online businesses close in the first three months. On top of that, 82% of companies fail due to cash problems. The lack of capital and sales are common issues that small and medium-sized businesses experience.
That's why dropshipping has become popular among aspiring entrepreneurs. This option allows start-ups to minimize their risks while giving them the stock to meet the demand of the market. Opportunities like these make it possible to start a business without having thousands of dollars in investment money.
What is dropshipping?
But before anything else, what exactly is dropshipping? What makes it different from your typical online business? What makes it useful? And most important of all, how do you get started?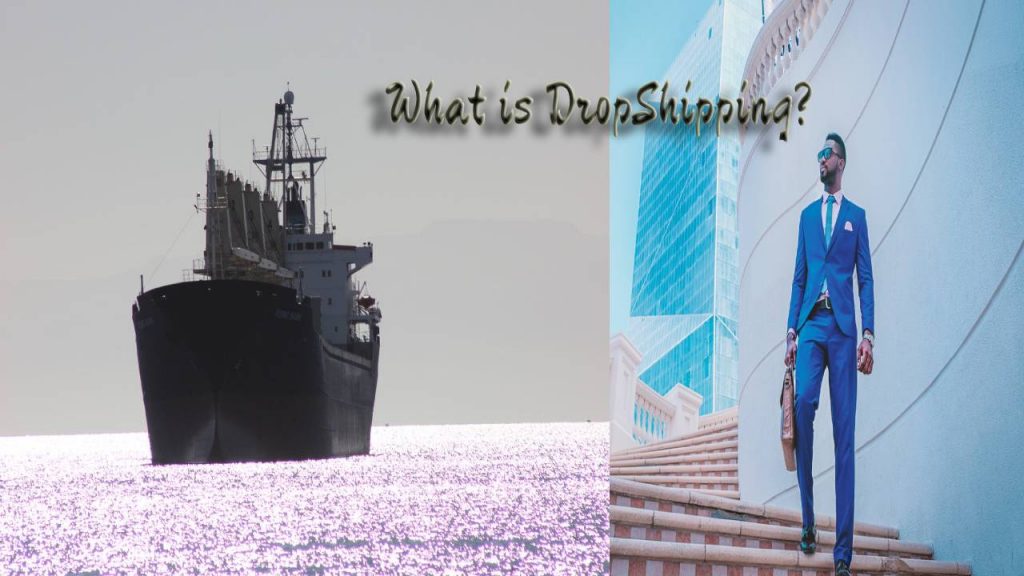 Dropshipping is a supply chain management method where the entrepreneur is not in charge of manufacturing and inventory of the products that they are selling to their customers. Instead, once the company receives an order from their customer, they contact a third-party supplier to produce and ship the item directly to the customer.
With this type of arrangement, entrepreneurs don't have to come up with significant capital for their inventory. They don't need to have a ready product in their storage that they ship to their customers. It prevents costs incurred from renting a storage facility, and it also avoids the upfront cost of manufacturing products, not knowing if it is going to sell.
But of course, you also need to understand that it is not as profitable compared to other business models. Comparing dropshipping to starting your brand, for example, you'll retrieve smaller profit overtime from dropshipping.
Getting Started – Your Niche & Competition
You need to weigh in your chances of survival before start investing in a dropshipping business. And unfortunately, a lot of novice entrepreneurs think that dropshipping business always leads to success.  Like with any other venture, you need to be prepared for what you're getting yourself into. Otherwise, things might turn to a disaster quickly.
To get started, you need to find your niche and study your competitors. Whenever you are selling anything online, you need to focus on at least one particular market. Since you are doing transactions online, it is possible to cater to customers all over the world. It means that you can broaden the number of people you target.
Whether you are targeting a large or a small market, you need to do a lot of research. This step helps lessen the surprises and mistakes along the way. You'll know more about your customer's buying tendencies and how they want companies to engage with them. Do they prefer a company that has a formal voice? Or maybe, they prefer something that has a casual voice?
When's the best time to push your products?
You also need to start profiling your typical customers. Are they teens to young adults in their 20s? Or perhaps, your market involves people with particular interests? When you create a profile of your preferred buyers, you'll be able to set specific pricing based on their previous buying behavior. Buying behavior will tell you how much they are willing to pay for similar products, and sometimes, even what their budget is. Creating a buyer-profile will also come in handy for your other marketing efforts.
If you want to run a successful dropshipping business, you'll need to conduct a competitor analysis. Research like this answers questions like "Is the market saturated?", "What happened to new players that entered this niche in the last few years?", "Who is the market leader, and what are they doing?". To have a fighting chance against any well-established business in any market, you'll have to know their strengths, weaknesses, pain points, and products. Taking advantage of learning from their mistakes will inevitably help you not to make those mistakes.
Secure a supplier
If you're wondering how to get started in dropshipping, a lot of entrepreneurs try to find a reliable partner first. What makes it the first step for some entrepreneurs? Finding a trustworthy partner in your business is not as easy as you think. Since you are going to rely on a factory or a retailer to supply your customers, you need to take the necessary precautions. While this article is pretty in-depth and you can easily start a dropshipping business based on this article alone, it is always a good idea to work with a mentor to make sure that you have the highest chance of success.
Now, most successful people don't help just out of the kindness of their hearts, and so they create courses to help people out. But before you buy one of those courses, make sure you check out OnlineAcademyScam.com and read the reviews of those courses before spending your hard-earned money. You want to make sure that it will work for you before you buy it because getting a refund is just a headache.
What's the role of your partner supplier? They will be the ones in charge of shipping, inventory, and even the manufacturing of the products that people buy from your website. Given this responsibility, you want to make sure that they are going to meet your customers' expectations.
An ideal move is to test their products and compare them with other factories and retailers. Next, you also need to take a closer look at your earning potential. Typically, you can get a markup of around 20% or less per item purchased from your website.
Some dropshipping businesses don't just rely on one supplier. Some have a backup for the same item, while some have multiple suppliers since they also provide a good number of items on their website.
Build Your Ecommerce Website
The next step is setting up your e-commerce website. The components of an excellent e-commerce website are the following. User-experience and aesthetics should be at the very core of any e-commerce website.
Your landing page should be catchy and professional, looking to incentivize users to click and buy products displayed on your website. Next, you also need to plan the website's layout. Relevant pages should be easily accessible. Plus, you need to make sure that your website loads fast on both mobile and desktop versions of your site. Moreover, you can compare website builders here.
According to a study, 79% of smartphone users have purchased something online in the last six months. That is why you want to have a mobile-first approach in designing your website.
Next, you also want to make sure that the customers can purchase products in your store without worrying that their information is going to be stolen by hackers. There are a lot of e-commerce platforms that you can use to prevent this from happening. Shopify, Wix, and Woocommerce are some of the most popular platforms today that offer secure e-commerce solutions for businesses of all sizes.
Customer Acquisition
Having a functional website, a great product, and a reliable partner is only half of the equation if you want to start a successful dropshipping business. It is essential to know how to get to your customers. It is crucial to have an idea of how to conduct online marketing campaigns to be able to target, attract, and engage with the right market.
Among popular digital marketing strategies include social media marketing, SEO, email marketing, and content marketing. Each approach has its advantages. For instance, social media marketing allows you to get closer to your niche as platforms such as Facebook and Instagram make it easier for brands to talk to their customers. Not only do you get to push your products on your followers' feed, but you can also build your brand, which pays dividends in the long run.
SEO is another popular digital marketing strategy that has helped countless websites. Naturally, customers go for the first websites that they appear on their search. With the right approach in SEO, you can take advantage of the current search algorithms to rank better on relevant keywords and keyword phrases.
Another great digital marketing strategy is email marketing. The good thing about email marketing nowadays is that people have installed email apps on their phones. Unfortunately, you also need to be careful since you could easily land your emails on the spam folder making your campaign useless.
And let's not forget about content marketing. Content marketing plays an essential part of any digital marketing campaign. It can build your brand and establish trust among your customers. With high-quality content, you can establish authority in your niche. On top of that, content can also improve your rankings.
Conclusion
Starting a dropshipping business is an excellent alternative to your favored online business. It allows you to not worry about manufacturing and storing products. Instead, your business will work with a supplier that will manufacture and ship the products to your customers. The downside is that you only have a small profit from this type of business model.
To recap how to get started with dropshipping, you first need to find your niche. You need to do a lot of research to know your market's behavior. You should also be fully aware of your competition, their products, strategy, strengths, and weaknesses.
Once you know your market and competitors, you need to find the right supplier for the products that you are planning to sell. A good rule of thumb is to have work with different partners to make sure that your business keeps running no matter what. You also need to practice due diligence to see if your partner is reliable and can be trusted.
Now, the next logical step is to have your website and to promote it. You want your website to have good design and functionality to increase your traffic and maximize conversions. And lastly, it is vital to promote your brand using the right digital marketing approach.