Search Engine Optimization truly is about everything. If you want to rank high on SERPs, gain popularity, and drive traffic to your website, nothing can be overlooked, not even the images. Search engines can't see the visuals, so you need other ways to make your images visible and readable if you want them to contribute to the rankings of your content (and you should, especially that poor and neglected SEO can do a lot of damage). Luckily, several pretty straight-forward steps can help you put your images' potential to some use. Start with some good and simple rank tracker to check your current position, to see what you have to improve and to monitor the whole situation later. Then, think about your image SEO.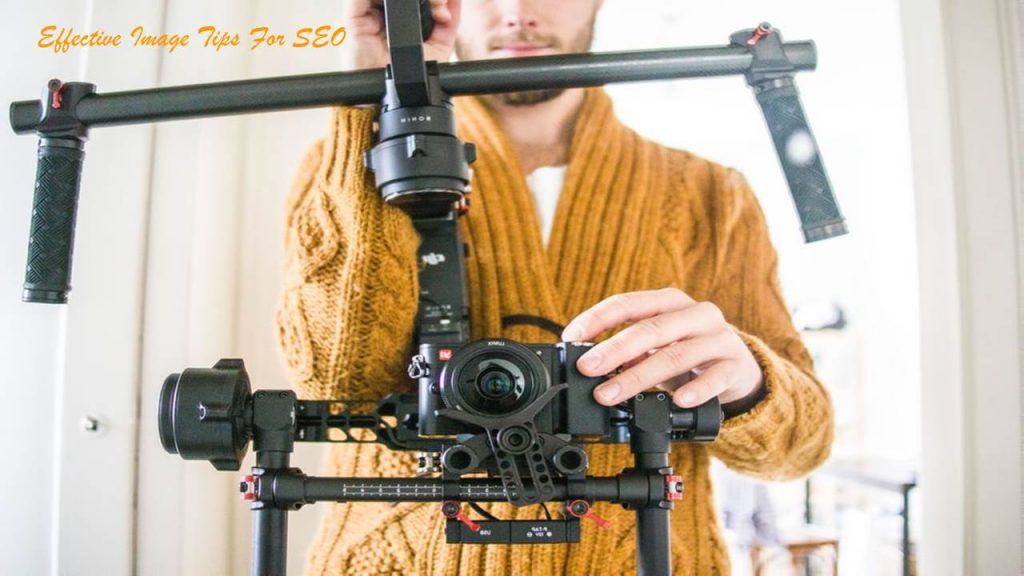 Your website's speed is an extremely important factor for algorithms that decide your ranking position. If it takes forever to load, you will not only weaken your ability to rank high and gain traffic, but you will also irritate users who will give up and never come back to you again. Just imagine – will you stay on a page for which you have to wait for ages to load? Every image makes it more difficult for your page to load, so you don't want to overload it with a bunch of unnecessarily heavy files. Especially that more and more people browse the web on their phones which tend to be slower and have a worse internet connection than computers. So start improving your SEO by compressing your images with the help of, for example, TinyPNG, or a tool designed specifically for your site (e.g., WordPress has Smush).
Since search engines can't see the images, they have to be able to identify them in a different way. That's what file names are for – take these several seconds to change them every time before you upload a new image to your website. Make sure it's something relevant to your page, content, and the image itself and include a keyword that's trending for your niche.
Choose the right file Type
You have probably heard about JPEG, PNG and GIF – these are the most popular images file types on the internet – but can you really say how they are different from each other? Well, they differ in sizes, and they can differ significantly. And since you should watch out for the file sizes of the images you upload to your website, the file type is something to think about. In many cases, you should go for JPEG – it's almost always the smallest file but at the same time, it doesn't make the photo lose any quality. However, it turns out that it works this way only for photographs. If you have anything with a drawing or a text, you should consider choosing PNG, while GIF is the best for moving images. Most image editors will give you a choice to save your file as either a JPEG, PNG, or GIF.
These are only a few actions to consider when it comes to image SEO, but it's a good start. Don't try doing everything on your own – it's simply not possible and totally not necessary since there are various tools available online, both for SEO professionals and beginners. Image SEO is relatively easy and it can prove beneficial, so it's worth giving it some time.
Don't forget alt text and captions
Another thing that's not really visible to most users but it does matter to search engine crawlers, is alt text. Every image that you upload to your website can have its own alt text that will be visible in its place in the case when an image doesn't load. It also helps search engines understand what your website is about and what you can see in the image. Include a keyword and something descriptive about it there – it will be as valuable as good content. When it comes to captions, make sure that you place an image next to a relevant text that will help Google determine its adequacy and topic.
Stock images can be great and there's nothing wrong with using something sometimes, but try not to rely on Stock only. Even the best photos (or especially them) can be found on tons, hundreds or thousands of other pages so they won't help you rank higher. Uploading an image of yours will help you be seen better by both Google and users. Of course, a photo or a graphic should also match your niche and your content, and be of good quality – this will make you look professional, and it will be more precise and more useful to users. Be sure that you use images that you have the right to use – your own, bought, or available for free. Not every photo found on the internet can be simply shared.