Ebooks are becoming very popular nowadays. They are easy to carry around as you can have them on your laptops, computers, mobiles or any other electronic device. Another amazing thing about ebooks is that you can easily share them with your friends and family. You can bookmark or save a certain part of the book or a quote. All of these factors have contributed to the rising demand for ebooks.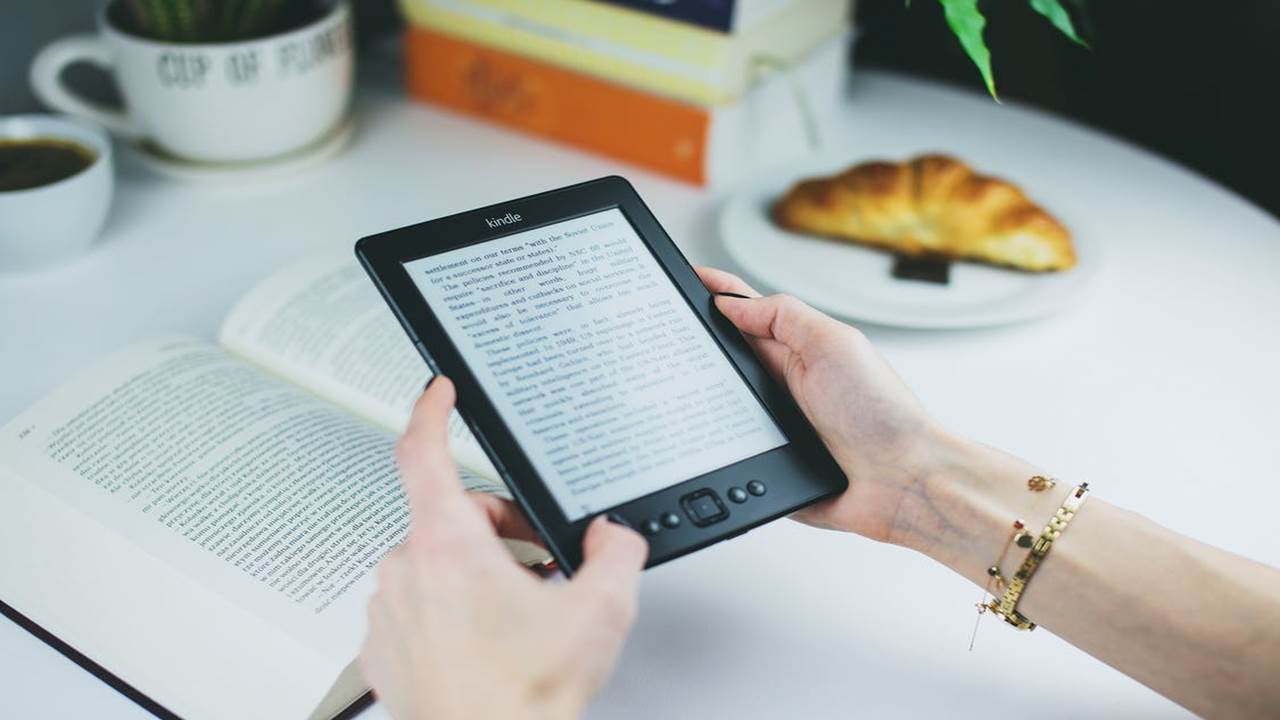 If you plan to write an ebook, then you need to make sure that you are catering to all their demands. It includes so much more than just great content. No matter what industry you belong to and what topic you have chosen for your ebook, you will have to use marketing techniques to make sure that your ebook reaches your target audience and they in return are compelled to download it on their electronic devices. With a plethora of ebooks available in the market, sometimes it can be difficult in making readers attracted to your ebook.
Here are some ways you can make sure that your ebook stands out from the crowd and makes an impact.
COVER DESIGN
We know that everyone is well aware of the saying 'Never judge a book by its cover', but we all end up doing it in the end. The same thing happens to your ebooks as they occupy space on some digital shelves like Amazon or something else. There are thousands of ebooks on any service that vie for people's attention just like yours. Even if they don't belong to the same industry as you, they are still your competitors as they can persuade people to go for them instead of your ebook.
A killer cover design, hence, becomes one of the most crucial parts of your ebook. It is what catches your readers' eyes and compels them to purchase your ebook instead of any other. It is what makes them want to read further.
An aesthetically pleasing design says a lot about the book itself. You can use your cover design to convey all sorts of information about the ebook to your potential customers. So, make your cover design one of the priorities. Do not use stock images. Also, make sure that you leave enough white space in the cover to make it look professional. If you stuff text or something else all over the cover design, it will look like you are trying too hard.
Your cover design should be bold enough to make a statement that literally stands out. You can use a 2-second test for it. A 2-second test means that if your reader can't tell what your ebook is all about, then you need a cover redesign.
Nowadays with various softwareand applications in the market, it has become easy in doing all these things yourself. If you want to hire a professional you can, or you can easily do it yourself by using an ebook cover creator.
RELEVANT CONTENT
The first thing that you need is to write something that is relevant to your target audience. Whether you own a business, work for a company, or just want to write an ebook as an individual, you will have to make sure that the topic you choose is attractive and that it is relevant to the people who are going to read it. Do diligent research and find out what are the problems being faced by the people. Find out how you can help them. Generating leads and ramping up sales can be your objective, but you can never achieve it if your priority isn't helping the people solve some problem.
CORRECT CONTENT
Make sure that your ebook is free from all types of errors. These include grammatical errors, structural errors, factual errors or anything else. Make sure that you have proofread and edited your ebook thoroughly before sending it out there. If you can't do it yourself, hire an editor to do it for you.
You can also send the ebook to other writers that you know and ask them to send you their honest and brutal feedback. Just make sure that it is constructive feedback. It will help you out a lot as a writer can study your ebook with more focus and judge it against what the people nowadays are reading and liking. There are online communities too, that you can reach out to, for this purpose. If you want to continue writing ebooks for your fans and audience, you need the support of a community like this.
GET AN ISBN NUMBER
An ISBN number is an International Standard Book Number. It is unique to each and every book and ebook that is published. You will need to pay a small fee to get an ISBN number, but it will be worth it. You can use the ISBN number to track your sales as well as reach a higher audience. It will also tell people that your publication is authentic and increase their trust not just in your ebook, but also in you and your brand.
BROWSE THE COMPETITION
Another thing that is essential for making sure that your ebook sales are maximum is to case out your competition before publishing your ebook. Look at the ebooks that belong to the same industry or that are published by your direct competitors and study what they have done and how they have done it. Check out their cover designs; how have they displayed the text, what fonts have they used, what color schemes are used, and everything else. You can browse through the ebooks available on Amazon or iBooks. Don't just look at your competitors, look at all the books that have cover designs that interest you and makes you want to read more. Make a list of things that have been done right and things that have been done wrong.
THINK BEYOND THE INK
Thanks to iPads and other tablets and hand-held devices, you are not constricted to just text and visuals. There's so much more that you can provide your readers with your ebook. Make full use of info graphics, graphs, illustrations, and even audio and videos. Depending on your target audience, you can integrate multiple types of media in your ebook.
Conclusion
In the end, it's what your readers like that will make your ebook a success, but by using these tricks mentioned above, you can compel them to pick up your ebook and show them the great content that you have shared.