The Human Resource department has to take care of a number of things: recruiting, onboarding, appraisals… Making sure that the employees are happy and engaged in the workplace is another very important task of HR. 
Employee satisfaction is directly linked to the output the employee gives to the job and the company. Unhappy employees will always be on the lookout for better job opportunities, which is why HR leaders should always be working to find ways to keep their employees in the organization.
In this article, we're going through 6 effective methods to boost job satisfaction in your workplace.
1. Offer Growth Opportunities
Support your employees by offering more career opportunities through new roles and diverse projects. If there's a clear path for your team members to grow their careers, they're more likely to stay and perform better.
You should also consider investing in employee development by offering training, coaching, or mentoring. This is a great way to not only enhance employee engagement and satisfaction but also take advantage of the additional skills and expertise they're subsequently able to offer.
2. Build Strong Relationships Between Leaders and Employees
Ensure that the communication between the management and employees is clear, open, and transparent. Individuals should feel free to approach their managers for anything and at any time. This is a great way to create trust and help in fostering a healthy workplace. Set up regular one-on-one meetings catch-ups where employees will be able to voice any concerns and provide feedback, and then make sure to act on that feedback. 
A comprehensive approach to listening to your employees will help your company pinpoint and quickly address any issues, but it also makes people feel appreciated and valued.
3. Make Time for Fun
The holidays are upon us, and after another frantic year, we could all use some fun. You're probably used to organizing office Christmas parties but what if the majority of your employees is working remotely? In that case, you should consider organizing a virtual Christmas party. 
Virtual Christmas parties are celebrations conducted over video conferencing platforms such as Zoom or Microsoft Teams. Some of the best Christmas party ideas include holiday mixology parties, online charity drives, online secret Santa, and so on. The goal of these events is not only to create a holiday spirit and celebrate at the end of the year but also to build a positive employee experience and foster a sense of connection among all your employees.
4. Ensure Open Communication and Collaboration 
Using internal communication tools such as Slack, company newsletters and emails, intranet software, or manager meetings is a great way to make sure your employees are kept in the loop. 
Research has shown that clear internal communication motivates over 80% of employees to become more efficient and more engaged. This is because clear communication between the management and employees results in less dissatisfaction and faster decisions.
5. Offer Rewards
One method that could help increase motivation is by creating a rewards system. Be sure to reward your employees for big wins like hitting crucial milestones or achieving key goals. This is an excellent way to show your employees that their efforts are being recognized and appreciated. 
If you're wondering what the rewards should be, consider the fact that 65% of employees actually prefer non-cash incentives. So, while raises and bonuses are always a great idea, you should also offer group outings, travel incentives, workplace events, employee benefits, and gift cards as rewards that create productivity in the workplace.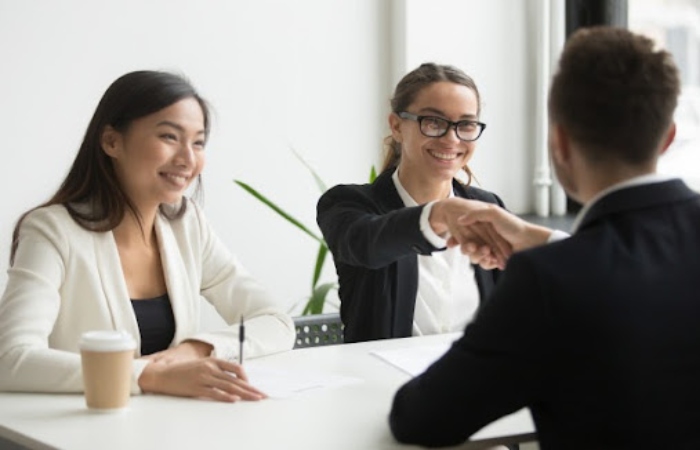 6. Provide Pleasant Work Environment 
Small things can make a huge difference. Members of the staff are much more likely to be frustrated and dissatisfied if they're forced to work in sub-standard offices or use dated equipment, slow servers, or insufficient software. Therefore, one of the basic steps towards increased employee satisfaction is providing the right tools.
Adding a personalized touch to the workspace, vibrantly-colored walls, pictures, plants, or comfy chairs, can also create a relaxed atmosphere that engages employees and improves their perception of the workspace as a whole.  Finally, allow your team members to take responsibility for their own desks and put individualized touches in order to instill a sense of belonging and enhance satisfaction.
Final Thoughts
When it comes to employee satisfaction, there's no easy path to success but it can be achieved with the right strategies and tools. Employee satisfaction is one of the most important responsibilities of the HR department. In order for the employees to feel motivated to give their best, they must be happy at the most basic level. As a result, employee satisfaction is at the core of each company's success.