As the name suggests, Payday loans can be understood as emergency cash loans that needed to be repaid as soon as the borrower receives his/her next paycheck. Having gained immense popularity amongst the blue-collar crowd that lives paycheck to paycheck, Payday loans offer the perfect way to manage sudden and unexpected cash crunch that may happen a few days before you're paid.
The reasons to apply for a payday loan could be uncountable. It could be used to pay the advance payment on a rented place, meet emergency needs, buy a smartphone/laptop for the immediate requirement, and so on. And so, the question naturally arises as to what's the right and quickest way to get a payday loan sanctioned!!
7 Tips To Get Your Payday Loan
Let's skim through seven crucial tips that just might bag you that payday loan you so desperately need.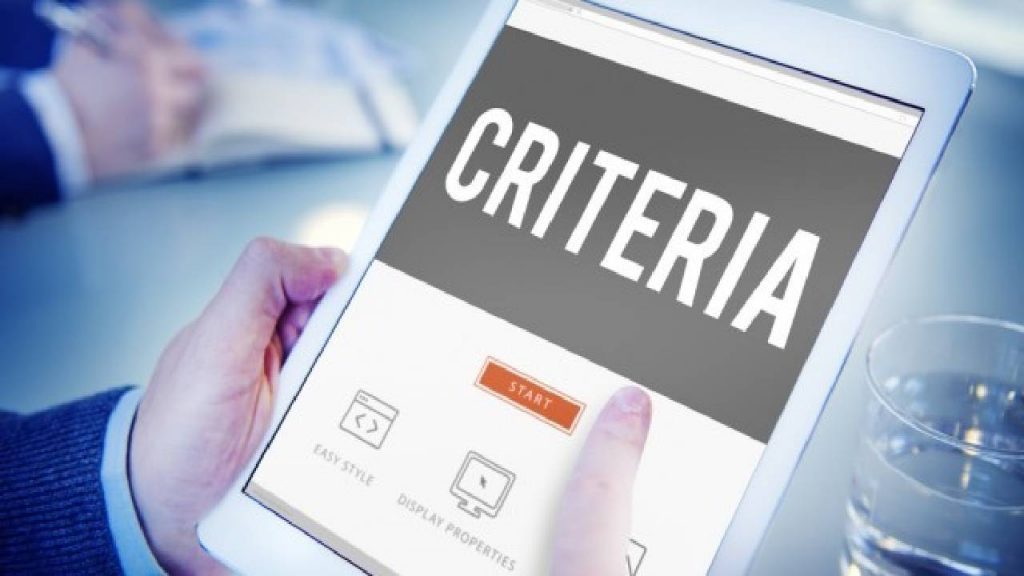 1. Make Sure to Meet the Lending Criteria
As simple as it sounds, meeting the lending criteria for various lenders ends up being a tough task in the long run. Since every organization has different product offerings and credit requirements, it is imperative that you meet the basic application criteria for the best chance of approval.
One of the prerequisites for a clean approval is to pay off your existing loans first. This will potentially prevent you from reaching a cycle of debt, since taking one loan to pay another loan is never a good idea. Make sure to check your personal finances and ensure that your income minus monthly expenditure leaves you with enough breathing space.
Complete the entire application process in a disciplined manner and avoid taking unnecessary shortcuts.  Steer clear of an increasing level of debt or long-term money issues, and the lenders would be more than willing to help you out.
2. Keep your Credit Rating in Check
A low credit score implies low creditworthiness, which in turn means that lenders are taking much more of a risk by approving your loan application. Borrowers hosting a low credit score usually have had a poor history marred with missed payments and therefore make for risky repayers down the line.
Since your application file will consist of your credit application and borrowing history, its weightage is undebatable. It goes without saying that you should ensure that the recorded information is accurate since any minor/major mistake on your file could severely impact your application.
One of the more meaningful tricks is to ensure that you are registered to vote and on the electoral roll. This is one of the quickest ways to improve your credit report if you are not already registered and allows lenders to confirm your identity and address.
3. Don't Go Overboard with the Loan Amount.
While it surely is tempting to apply for more than what you need citing the grimy situation you might be in, you should bear in mind that you are more likely to be accepted for a small loan.
Even though you might want to be able to afford a few luxuries during the tough times, hold your emotions in check as any extra borrowing could tip the scales from acceptance to rejection. It is a good practice to reduce spending anywhere that you can, before deciding how much money you need.
Furthermore, by applying for a small loan, you forge a smoother path and a stronger financial position for the months to come. This is because you increase your chances of approval, and you end up paying less interest.
4. Have a Solid Justification for Borrowing Money
It is common industry practice by quick short term loan companies to ask for details about the purpose of your loan.  Even though this might sound like personal infringement, you are highly likely to be faced with this question one way or the other.
Borrowers often end up thinking that they will land the loan if their application process has been scot-free, but in reality, if a person is applying for finance for a holiday or home improvement, he or she is less likely to succeed.
This deduction stems from the fact that credit should only be used in emergencies or to cover temporary monetary lapses. One way or the other, you should also be confident that you can repay the debt in time.
5. Choose the Best Payday Loan Alternative
Applying for a loan and not getting approved ends up hurting your credit rating, which can then affect your future loan applications. Make sure to have a diverse portfolio of alternatives by searching relevant search box queries such as payday loans bad credit direct lender in order to get the lender most suitable for your requirements.
Shopping around might sound time-consuming and tedious, but it is any borrower's best bet while diving in. Moreover, make sure to check on the minimum requirements and ensure you meet the criteria. You can carry this out through a broker or a loan comparison site.
6. Opt for a Guarantor Loan
While a poor credit rating or an unreliable cash flow might decrease your chances of getting a loan, you can always turn to a guarantor loan for help. The guarantor can be a trusted friend or family member, and the reduced risk increases your chance of approval.
This is mainly because the lending body can seek payment from your guarantor if you fail to show up during payments. However, the criteria to become a guarantor is usually high and might be a hindrance in this process.
7. Put Forth Strong and Credible Documentation
Even though most of the process might happen online, it is a great practice to keep documents like wage slip, bills, and personal identification handy at all times. Also, providing read-only access to your bank account will help them track your ongoing financial situation.
While this might sound like an intrusion, it does offer a more detailed affordability assessment. Among many benefits, they may step in at times and help you with payment deadlines when your paycheck is delayed.
Conclusion
It makes sense to also note that payday loans are relatively easier to get, and there always exists a strong chance that you might splurge it on unnecessary commodities. Try and refrain from falling into the debt trap and make your financial decisions wisely.
In conclusion, borrowers should remain cognizant of the fact that Payday loans are basically last-resort options. Just as prevention is better than cure, it is advisable to manage your finances accordingly so as to avoid such monetary lapses. But then again, Payday loans are always there to pull you out of a sticky and unprecedented situation, so feel free to follow the aforementioned tricks to put your wallet back on track.