Whether you're running a well-established company or just starting out with a new business venture, a strong website can be one of your most powerful tools for growth and development. These days, people are looking for options they can access anytime, anywhere. This desire for convenience can prompt potential clients to look elsewhere for products and services, even if you can offer a better value or experience than other competitors. Don't lose new and existing clients because of an outdated site that isn't user-friendly. Instead, consider these simple updates to improve your company website and advance your business.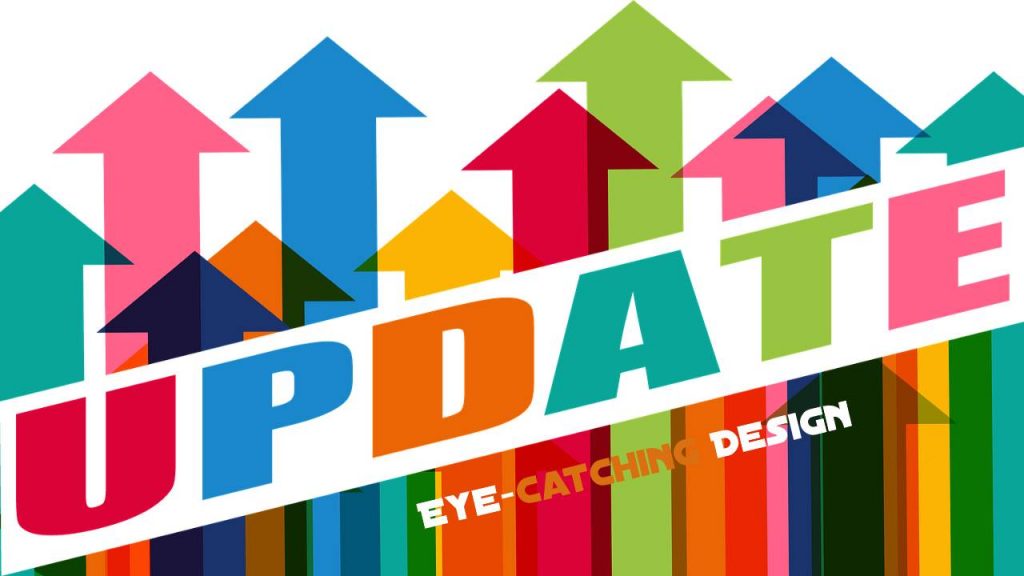 Start With an Eye-Catching Design
When it comes to business transactions, first impressions matter. The layout, fonts, graphics and images you use for your website send a message about the state of your company. Dated designs often point to a lack of success or out-of-touch personnel. A poor visual layout can make your website unappealing, difficult to navigate or just plain boring. Research design options to give your site a modern, sleek look to capture your clients' attention. Since your website is often your first opportunity to connect with customers, choose a design that will captivate and wow them.
Keep It User-Friendly
While it's important to create a website that's engaging and enjoyable to look at, it's also imperative that you make it functional for everyone who accesses it. It can be good to organize information and options into categories but beware of creating too many separate pages. This can make difficulties for customers to locate specific items on your site. Too many options can also be overwhelming, leading some to search elsewhere for a more straightforward experience. Include the essentials and encourage clients to make direct contact for more specific, personalized needs. Adding a search box is another great way to make your site more user-friendly.
Offer Multiple Contact Options
As a owner of your business, you need to make yourself and your employees available and easy-to-reach. Successful companies offer a variety of contact options for customers. In addition to a general phone number, be sure to list email and text options. Online forms and messages are also excellent communication tools to add to your website. To ensure potential clients never slip through the cracks, consider a live chat service that guarantees a personalized response any time of day. Finally, include a link to your company's contact information on every page of your website.
Educate Your Clients
To build a credulous relationship with your customers, add helpful resources to your website. Address common questions, inform about various options and educate clients to help them make a more confident and informed decision when working with your company. When your company prioritizes educating customers, it shows initiative and integrity while putting people at ease.
Make it Easy to Find
If you've been hanging on to an obscure web address, it may be time to switch to something that's easy to remember and recognize. To direct even more customers to your site, consider search engine optimization to help your company stand out online. Blog is a great way to add a variety of articles to your site while providing helpful information and insight. Not only can it help make your website more entertaining, but it can also be a strategic marketing device. Including intentional keywords can help increase traffic to your site by guiding customers who are searching for specific goods and services.
Increase Your Overall Online Presence
Your website will likely remain your primary online source for information and customer connection, especially when utilizing programs like voicenation to give your clients 24-hour access to live help. Still, boosting your presence on the web can help you reach an even wider variety of customers. Make or create social media accounts for your business and use them to connect more people to your website. It's a great way or technique to get your name out there and can also help increase sales when you offer special discounts for members of a particular platform. Don't forget to include links and logos on your main site as well.
Is your website in need of a long overdue update? Make the necessary changes today to keep up with the latest in design, technology and customer service. By investing in your company website, you can help your business thrive.