Creating an eBook for your brand serves as an effective way of generating leads and garnering engagement towards potential customers. The purpose of an eBook is simple, to act as a lead magnet software for your brand. The more attractive your eBook looks, the more engagement it is likely to generate.
An eBook enables a brand to connect to a targeted audience. Based on their stages of buyers' journey, these customers interact with the brand. An eBook may contain valuable industry tips, case studies, or product details. In addition to troubleshooting and service overviews, these eBooks place a valuable brand impression.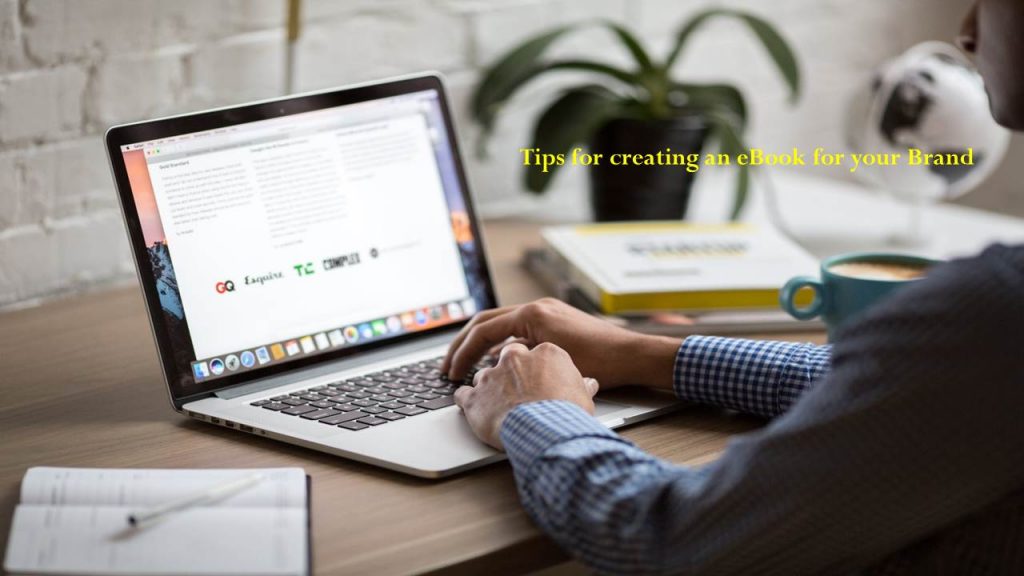 However, creating an eBook is not an easy job, as it remains expensive as well as time-consuming.
Therefore, we will list some expert tips for you to create an informational eBook.  
You should focus your eBook towards a specific audience that benefits from that product or service. Put your mind towards some queries like which personas you want to target. Are managers, designers, or any other entity your prime focus? To make a successful connection, determine which area to focus and strengthen.
Put yourself in the reader's shoes to know what is informative for them. Find out which piece is essential for them too. All the information you gather helps you in making valuable content. Remember to design it according to the needs of a reader.
Once you determine the targeted audience, the next step is to identify the goals to reach these readers. The eBook is an asset that reinforces a brand while driving relevant traffic towards it. It establishes you as a market expert and ultimately generates sales.
An eBook should offer factual information to a reader to increase the overall brand impression. Ask yourself what your customer wants and whether your content aligns those goals. A necessary part of an industry leader is to find a unique subject angle to cover. Make sure your content remains relevant, valuable, unique, and detailed to catch the eye.
Mostly eBooks are large that spans to 2000-2500 words in general. Depending upon the topic, this length varies. If you can convey your information in 1500 words, it is more than enough. The key here is to avoid fluff and inconsistency. The flow of content needs consistency to make sense of what you want to convey. The reader can tell when you are just using up words to drag the content. Make a road map of the eBook production and cross out each milestone covered.
Keep your writing style consistent and engaging, as it is an investment in time. Write to educate and engage.
Whatever you try to present, if it looks good, it will be engaged. Try to make the title of your eBook as attractive as possible. Give your best visual presentation to have maximum engagement possible. Highlight critical areas with graphics and use info-graphics. A visual representation gathers more attention than regular word-based content. Try to add as many graphics as possible that show relevancy as well as an explanation.
Keep in mind that the eBook design needs enhancement, not a distraction. So keep the look clean and consistent to engage the right audience. There are dozens of marketing tips available to make your marketing success visually. Consider using a color scheme and theme that resonates with your brand style.
Landing pages are the areas where a user comes to download your eBook. The major success factor is a user to download an eBook. It is possible if you optimize your landing pages according to user intent and queries. Landing pages are the brand's lead generation and contact collection mine. If the whole page has designs and imagery that emphasizes the eBook value. It is likely a user downloads the content for information.
Conclusion
All the tips mentioned above for writing an eBook prove right if followed precisely. The eBooks have replaced traditional paper generated information and has established itself as the brand's information gold. A written eBook that has all the brand-related information becomes the source of lead and sale for that brand and makes it successful.