Making any move can be stressful enough as it is. The added expense of a move is only likely to add to the stress. No problem how you slice it, moving is going to be expensive. That being said, having your moving expenses be unknown can add to the anxiety you feel during a move. Having an accurate estimate of what you can expect to pay can reduce moving stress and allow you to proceed with the move with an estimated budget. Likewise, it might even help you find areas where you can save money. In this piece of content, we will be discussing some of the key tips on how to calculate moving expenses accurately.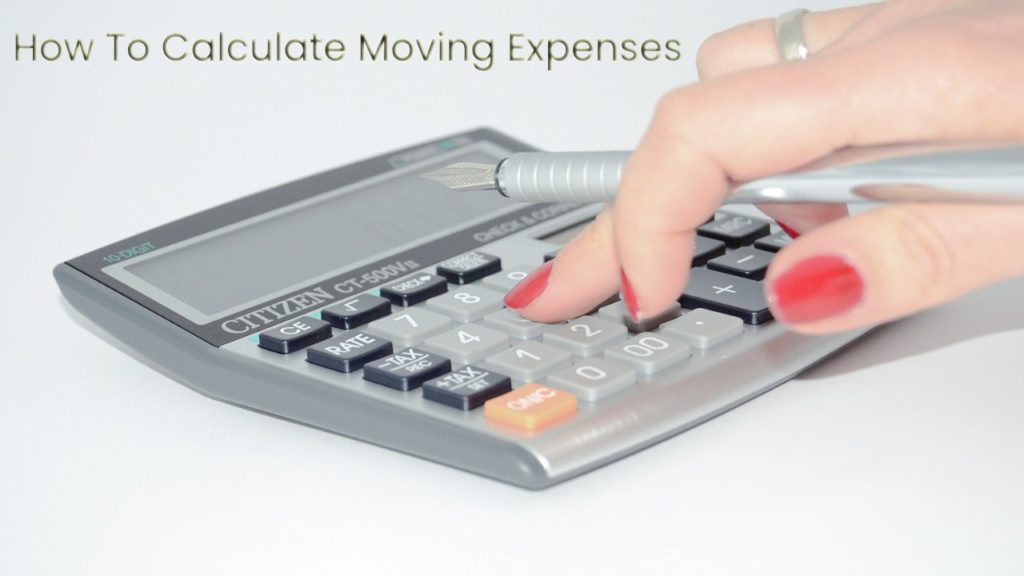 1. Figure Out When You Will Be Moving
Believe it or not, but the day and time of year when you choose to make your move can play a big role in your estimated moving costs. That being said, a lot of would-be movers don't have the luxury of choosing a specific day or time of year to move. After all, you might be relocating for work or some other time-sensitive reason. However, by knowing the time of year you will be moving, you will be able to figure out if you are moving during peak moving season or not. This alone can help you figure out if you can expect to pay the high-end or lower-end of what to expect when hiring a professional moving company.
2. Take Inventory Of What You Have
You won't be able to calculate what you can expect to pay for your move if you don't know what you will be bringing along with you. By figuring out what you will be moving, you should be able to figure out how much volume and weight the professional moving company will be transporting. Likewise, if you are moving a lot of heavy and bulky things like furniture or specialized things like a piano, you can expect further moving costs to be added because of it. It might sound simple, but the more things you have to move, the more you can expect to pay. This is true regardless of whether you tackle the move on your own or you hire a professional company to assist.
3. Do You Have Moving Supplies?
The supplies that are required to make a move might seem inconsequential, but they can add up. Luckily, there are plenty of ways to accumulate much-needed moving supplies that you can use to reduce your total moving costs further. One of the best ways is to re-purpose things you are moving to assist in the packing process. For instance, if you are moving a lot of clothing, you can use the clothing as a buffer for extra protection for fragile items. Likewise, you can visit a lot of retailers in your area to see whether or not they have excess boxes from purchased inventory that you can use. You will need a lot of boxes to make a big move, and it can save you a good amount by getting them for free.
4. Are You Hiring A Professional Moving Company?
A lot of would-be movers think they can get by on their own and save money by avoiding hiring a professional moving company. Depending on the size of your move, it is very likely you will end up spending more money on your move by going at it alone. Not only will you be forced to spend a lot of time on the moving process, but a big move will require you to rent out dollies, moving trucks or trailers, and more. Whereas, when you hire a professional moving company, they have the equipment, tools, and systems in place to facilitate a much quicker and more efficient move.
5. Will You Require Storage?
Not every move is as simple or easy as moving things from one location to another, we need office cleaning services like Houston cleaning service gives the best service for cleaning bathrooms and open areas, possibly by taking care of your regular, deep, or move in/move out cleaning. After all, you might not have your moving dates matching precisely. You might also be downsizing to a place that can't store everything in your current living arrangement. Likewise, you might be making a long-distance move that can be very difficult to plan logistically. Because of this, you might need to rent out storage access. If so, you will need to calculate the total amount of storage space needed and account for it when you are calculating your moving expenses.
6. Do You Need Insurance?
If you are planning on moving a lot of things that are valuable and fragile, you will most certainly want to have everything protected in the form of insurance. Because of this, you want to calculate how much it is going to cost to insure your move. Different companies will provide various liability coverage packages that you can choose from.
By preparing accordingly before making your move, you should be able to limit the total expenses you incur during your move. Hiring a professional moving company is one of the best ways to take a lot of the guesswork out of the expenses, and it can help you facilitate a much smoother overall moving process. By following the tips above, you should have an accurate estimation of the total cost of your move.