Introduction
Are you an young entrepreneur or a young start-up or the CEO of a big business looking to optimize decision making in 2021?
Do you know of some strategies, which can help you take your business to the next level in terms of efficiency and growth?
Have you looked at the various processes of Data Management and are looking for reasons to start pursuing the same?
For individuals who head businesses, decision-making is important. This is because every decision can dictate the future of an organization. Decision making in different areas like strategies and processes can involve a lot of time, effort, coordination, and money. Factors like Big Data, Data Management, and Governance are becoming the new norm.
Businesses and decision-makers are always looking for ways and means to ensure that their decisions positively impact their business. In this regard, effective data management is emerging as a key area to help them optimize decision making.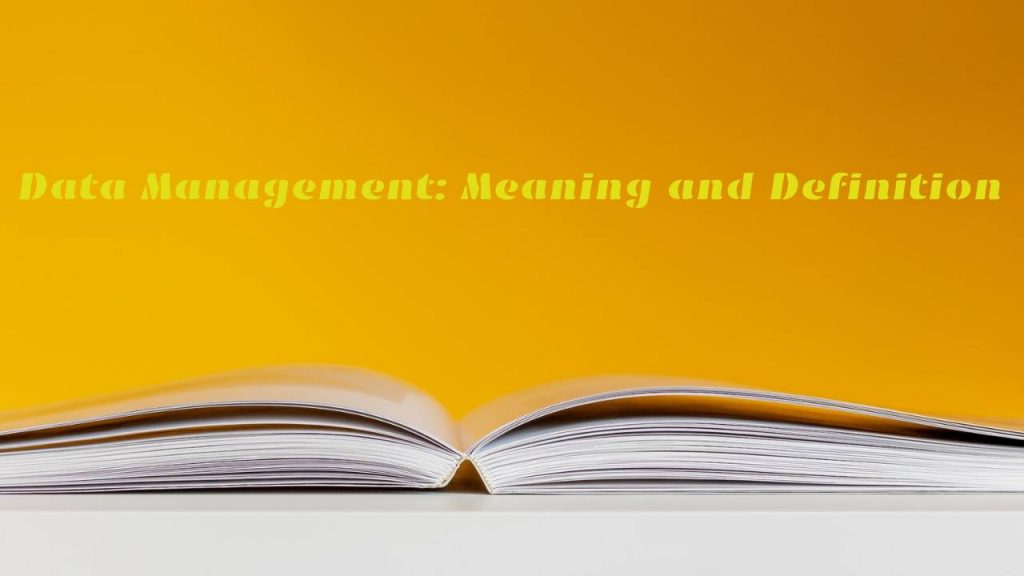 Data Management: Meaning and Definition
Using data to inform decision-making is not something, which is new. Businesses have been collecting, storing, and processing information for a very long time, albeit in a rudimentary fashion.
Modern Data Management requires a much more systematic and tech-driven approach to the same. By using computers, software, and technology, master data management can help a business-
Boost productivity levels within the organization
Streamline internal processes and improve efficiency
Reduce duplication of work and limit redundancy
Increase actions and investments in areas for greater ROIs
Build a more customer-centric business
As you can see, there are multiple uses and applications of data among the various verticals of an organization. Most business leaders and experts feel that using data in the right fashion can help them gain a competitive advantage over similar businesses in the niche.
List of 5 Reasons Businesses need to take Data Management seriously in 2021
The Post-Coronavirus World-
If businesses could afford a couple of mistakes before, the pandemic has put an end to that. The strains and limitations of resources and investments mean that all decisions need to hit the bullseye in the post-pandemic world. Using data then becomes a critical component of making informed decisions and not making mistakes in the field.
The World's Digital and Tech Adoption-
Business users are increasingly moving to online platforms and adopting technologies. This has been accelerated by the pandemic in a major way. This is another major reason for businesses to make the transition to a data-driven organization. By collecting, using, and processing customer data, businesses can ensure that their offerings are tailor-made.
Long-Term Strategic Planning-
One of the main reasons businesses adopt data management is that it helps in long-term planning. We all know how entrepreneurs, CEOs, CXOs, and COOs, are always looking for growth, strategic formulations, and revenue projections. Having recourse to data can help in making credible and effective trends, predictions, and projections for the future.
Creating a Consumer-Centric Business-
The goal of any business has to be consumer-centric. What your consumers like, dislike, where are they located and other information can help power a businesses' growth story. Capturing data, going over consumer behavior, and seeing what they like and dislike can help customize a brand's experience in this regard. This can boost sales, branding, and build credibility.
Technologically Future-Proof Organization-
Every business needs to align itself with the processes and tech of the future. Being driven by data and technology can help businesses ensure that they are future-proof. This can also help them when it comes to raising capital from investors and lending institutions. Organizations prefer businesses, which are using technology, software, and data management on an advanced scale. Because of this, some of the businesses prefer going with a reliable tool, like Couranto subscription management, that meets all of their advanced subscription information needs.
The Final Word
Once you start using data to inform your company's decision-making, you will see that your internal and external processes have started to improve. The focus and concentration of the business undergo a sea change and your employees' inputs start having a direct impact on a business. Data management is the fuel, which can drive companies well into the future.