It is an undisputed fact that Amazon has evolved as the largest eCommerce platform in the world today. While they owe their success to hard work and a winning formula, an essential contribution to Amazon's phenomenal growth is how they make it easy for third-party sellers to do business using their platform.
Opening an account to start selling your products through Amazon FBA is quick and straightforward; even the logistics is taken care of by the company. However, bookkeeping for Amazon sellers is the most important thing on the to-do list, among others.
How Is Bookkeeping A Priority?
Initially, in your enthusiasm to start the business and strive for it to grow, you are likely to forget about the importance of maintaining a clean set of accounts. However, as you scale your business, you must take the financials a lot more seriously.
How would it be possible for you to know if your business is successful (you may be making good sales) unless you keep track of the numbers and know the exact amount of profit you make?
It would help if you gave equal focus on bookkeeping right from the day of commencement of your business. You can try to handle the records yourself (you'll need to keep records of all transactions) in the beginning, however sooner or later, you'll feel the need to hire the services of bookkeeping for Amazon sellers.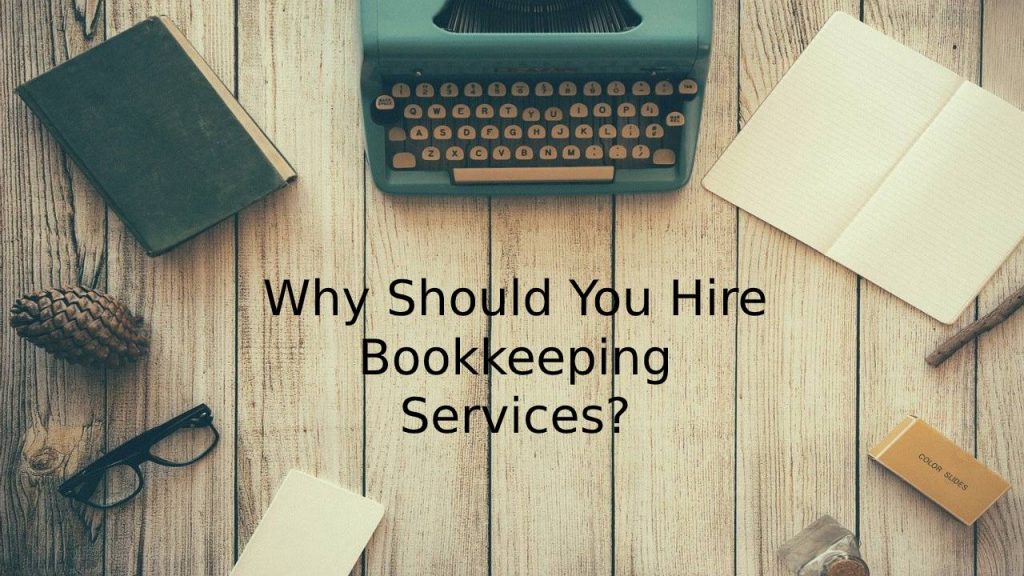 Why Should You Hire Bookkeeping Services?
You can count the reasons why, as a business owner, you need to hire bookkeeping services; here are some important ones:
You can avoid costly mistakes occurring in your financials.
Bookkeepers are trained to crunch numbers; you may not be adept at it and are likely to spend more precious time on it
You can free up some time to focus on your core competencies.
A qualified and experienced accountant will help you save on taxes.
Traditional Bookkeepers vs. Specialist eCommerce Accountants
The double-entry bookkeeping system has been around for over 500 years (it came into being in 1494); however, it has evolved over all these years, incorporating many changes.
Today, any new, technology-based business is shifting to cloud-based systems that can easily be integrated with your business.
It takes a lot of learning by accountants to know how Amazon sellers and eCommerce businesses function. Most of them can equip themselves and keep up with the times.
As an Amazon-based business, here's what's important about bookkeeping for Amazon sellers like you:
It is in your best interests to do away with any more manual accounting, as you'll end up paying more on an hourly basis.
eCommerce accountants are trained to look for the right apps and can automate operations to reduce the workload. They help you keep accurate accounts with minimum effort and expense.
Selling via Amazon FBA involves transactions across states involving multi-tax liabilities. A knowledgeable bookkeeper will use apps like TaxJar that will help automate the process.
eCommerce accountants rarely charge by the hour; instead, they have monthly subscription services that are inexpensive and convenient.
Should You Hire A Bookkeeper Full-Time Or Outsource To A Third Party?
When you hire a bookkeeper in-house, you have the benefit of having them work right under your nose. They'll work closely with you and get to know the nuances of your business, and may even help you with the invoicing and payroll processing.
The disadvantages with in-house bookkeepers are that your costs will work out higher (benefits, payroll taxes, sick leave, benefits, hikes, perks, etc.). An experienced bookkeeper can cost anywhere from $10 to $40 per hour, besides other incidentals.
Hiring a third-party solution provider is an excellent alternative as you save on the management time and need to pay on a convenient monthly subscription basis. Moreover, most professional bookkeeping services use modern cloud software and have established processes with minimum chances for errors.
How Do You Find the Right Third-Party Service?
Whatever your decision, whether to go for an in-house bookkeeper or hire the services of a third-party provider, you need to ask a lot of questions before deciding. Also, keep in mind that the output you get will depend on the inputs you give.
It is important to ask questions and know more about the firm or individual you hire, understand how they work, and what processes they use. It is critical to verify the experience they claim and settle for the firm or individual with rich experience.
Summing it Up
As an Amazon seller, you must have plans to expand your business in a short time. To be able to do this, you need to have a fool-proof bookkeeping system in place. It is probably more beneficial to hire a bookkeeping firm that can provide uninterrupted service that is professional to the core.