If you're working in the field of accounting and finance & are looking to grow your staff team, accounting recruiters are your solution.
Accounting recruiters can assist you with enhancing your staff's skill base. In addition, they'll give you a greater knowledge and understanding of account & finance market-related conditions as you make your future business plans. You can immensely benefit and expand from their support, so it's worth learning more about this niche.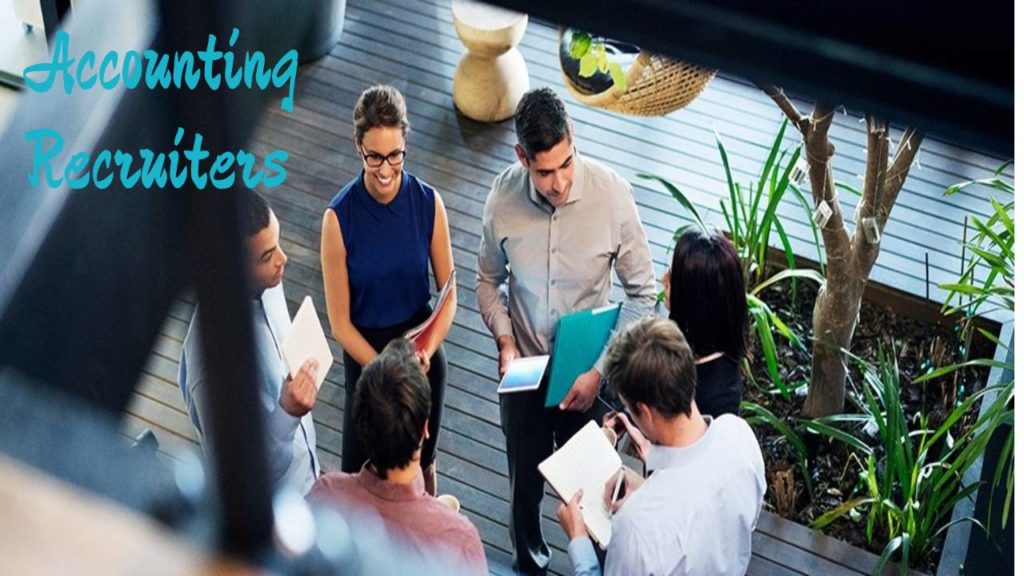 What Do Accounting Recruiters Do?
The role of an accounting recruiter is largely to make the recruitment process easier for your company. The result? Your management won't have to journey through the applicant search alone, because you have a helping hand along the way.
Their Roles
An accounting recruiter is able to find and match up businesses with the best possible candidates offering the experience, qualification & skills they require. Their responsibility is your client and business development.
These service providers will do the tedious sourcing, sifting and screening of prospective employees as well as be present for the final successful placement. Accounting recruiters will also ensure they abide by the specific recruitment laws and regulations throughout the process.
Accounting recruiters can engage with various companies, industries and positions & are able to offer you diverse applicants. With their knowledge of accounting and finance as well as business insight, accounting recruiters can effectively communicate with potential contenders. They'll find the individuals suited to your vacancies.
Their Skills
An accounting recruiter should be generally up to speed about latest business trends in the accounting and finance world. Along with business and economic knowledge, this stands them in good stead to help source the employee your company needs. It also better pinpoints their search for the relevant applicants.
The field of accounting and finance is rather specific. Having an accounting recruiter who understands your business needs and the skill sets you require is the first step. Pros combine this knowledge with their expert & professional opinion to identify relevant candidates.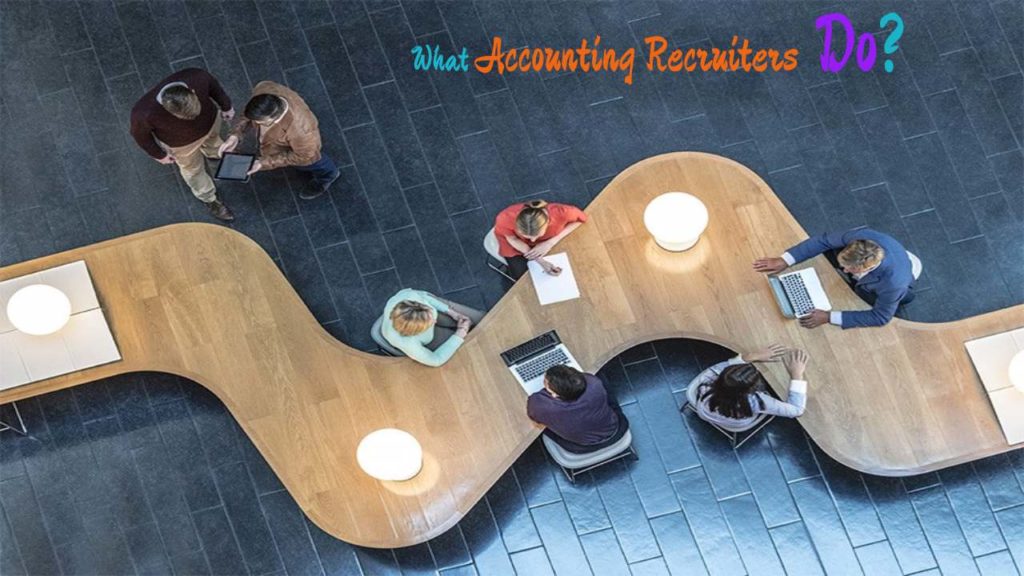 How an Accounting Recruiter Will Benefit Your Business
Accounting recruiters are the extra pair of hands that ease some of the stress in hiring the perfect new candidate. The employment of accountants and auditors has been predicted to grow by up to 11% by 2024. This rate is faster than the average for most other occupations.
The US Bureau of Labor Statistics forecasts that by 2026 there will be an estimated 1,537,600 employed accountants and auditors. Due to the general global increasing demand for accounting professionals, contracting the services of an accounting recruiter is advantageous to your company in numerous ways:
1.      Saved Time and More Productivity
One of the best advantages of hiring an accounting recruiter is the time you'll save. They can do the mountains of paperwork behind the scenes, saving you hours—or days—of trouble. This way, you can focus on the operation of the business and leave them to do what they do best.
By connecting you with the most suited candidates—that specifically meet your criteria—the entire process is sped up. You'll simply enter at the crucial interview stage to play your part.
2.      Avoidance of Online Job Listings
Working with an accounting recruiter means you don't have to list any vacancies on online job portals. You can carve out a better niche from which to select your prospective applicants, instead of looking through resumes from job hunters who don't fit the criteria.
By giving your vacancy details to an accounting recruiter you can rest assured they'll target the right kind of qualified candidates to apply for the post.
3.      Confidential Dealings with Candidates
In addition to this, accounting recruiters guarantee confidentiality throughout your candidate search. All applicants will deal directly with the accounting recruiter first before being passed on to your company's HR or personnel manager.
Accounting recruiters will only forward potential applicants' resumes with their knowledge and go about matters in the appropriate manner to honour the candidates' current employers. They'll also handle the mandatory background checks before involving you in the process.
4.      Provision of Inside Information
An accounting recruiter has the inside information on how your business is structured as well as your company culture. They'll know all the necessary details to share with prospective employees and prepare the candidates regarding the interview process. They'll be on the lookout for the optimal match in terms of salary requirements, values and overall expertise. This way, you're more likely to hire from the top shortlisted few.
Accounting recruiters ensure you won't waste your time by interviewing ill-suited applicants beforehand and removing them from the list.
5.      Negotiation Assistance
Candidates and companies can benefit from skilled accounting recruiters who are trained to negotiate in job interview settings. This is of immense benefit, particularly relating to salaries, because an accounting recruiter will help navigate this often sensitive topic.
Accounting recruiters work exceptionally hard at finding the best candidates for their clients. They're well connected via databases, countless telephone calls and in-person networking efforts.
Give your business the boost it needs by trusting an accounting recruiter to help you find your ideal employee. You'll be thankful when you benefit from the short and long-term rewards of their assistance.