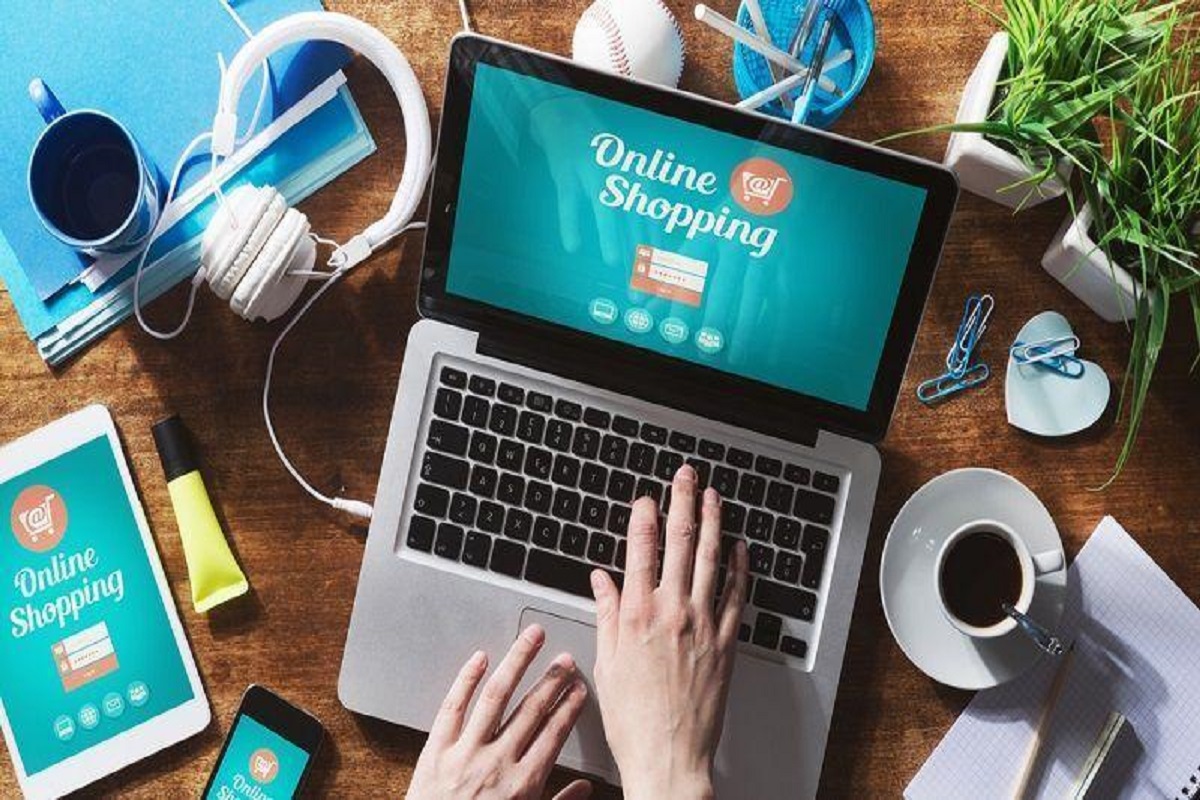 One of my friends recently settled in the United States has asked me for online shopping sites in the United States. I said some reliable websites for online shopping.
Actually, I was worried about many crooked shopping sites, and as a blogger and a continuous consumer of technology, I told him some of the best and most reliable online shopping sites.
So, after this reference, I decided to write an article about websites to buy online in the USA.
Are you looking for websites to buy online in the USA? Let's take a look at the leading online shopping sites in the US where you can browse through the various product categories.
Take into account that these ideas are based on the purchases we have made before, and one of the recommendations we always make is that you read the policies of each online store you visit, so you can save time and dislikes.
Let us begin…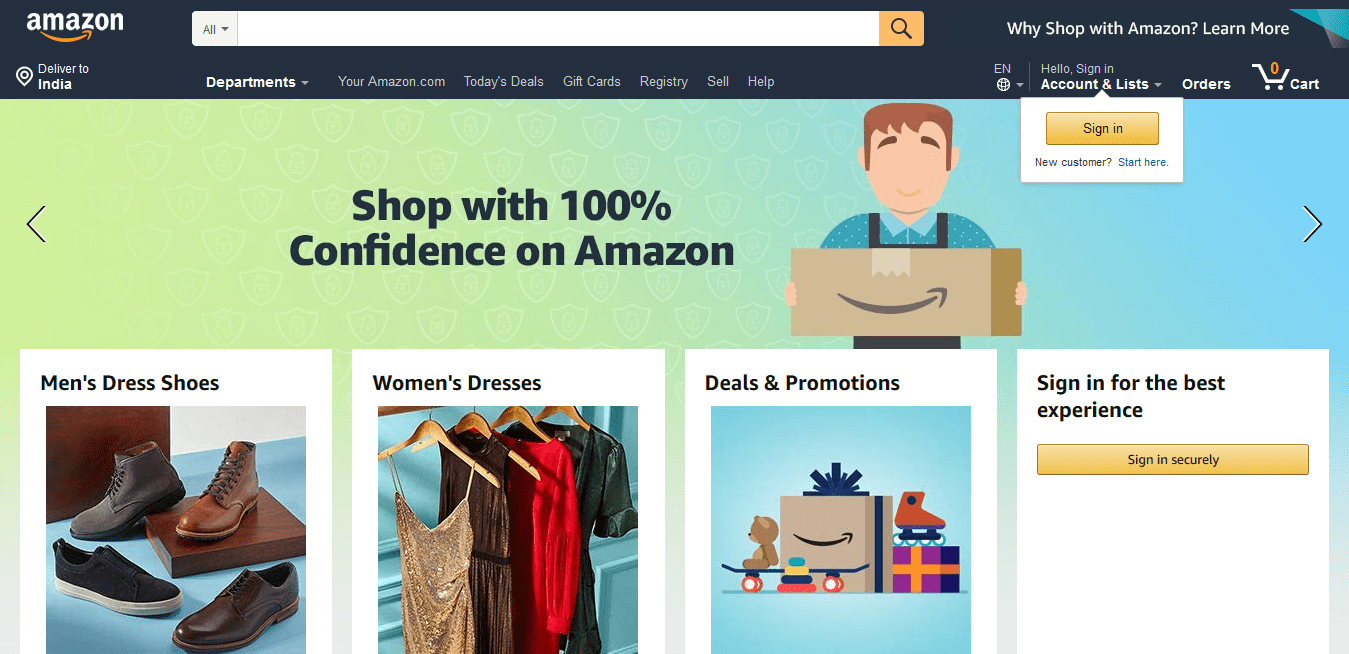 Nowadays, none of the articles/books/notes on markets can do without mentioning Amazon. Today its the most extensive online market in the US.
It sells all kinds of products, including food, toys, books, electronic products, art pieces and even much more. However, it has gone further and currently offers infrastructure services in the cloud (AWS), software, analytical services (Alexa), digital content and multimedia products.
Amazon started as an online bookstore and has grown into a multi-million dollar corporation with 11 global markets operating in North America, Europe, and Asia. It has an extensive database of customers from 180 countries.
How does it work?
Amazon is among the best online markets for sellers worldwide. External suppliers add products, which are then included in the site's inventory.
Once a consumer decides to make a purchase, a seller is responsible for completing the order.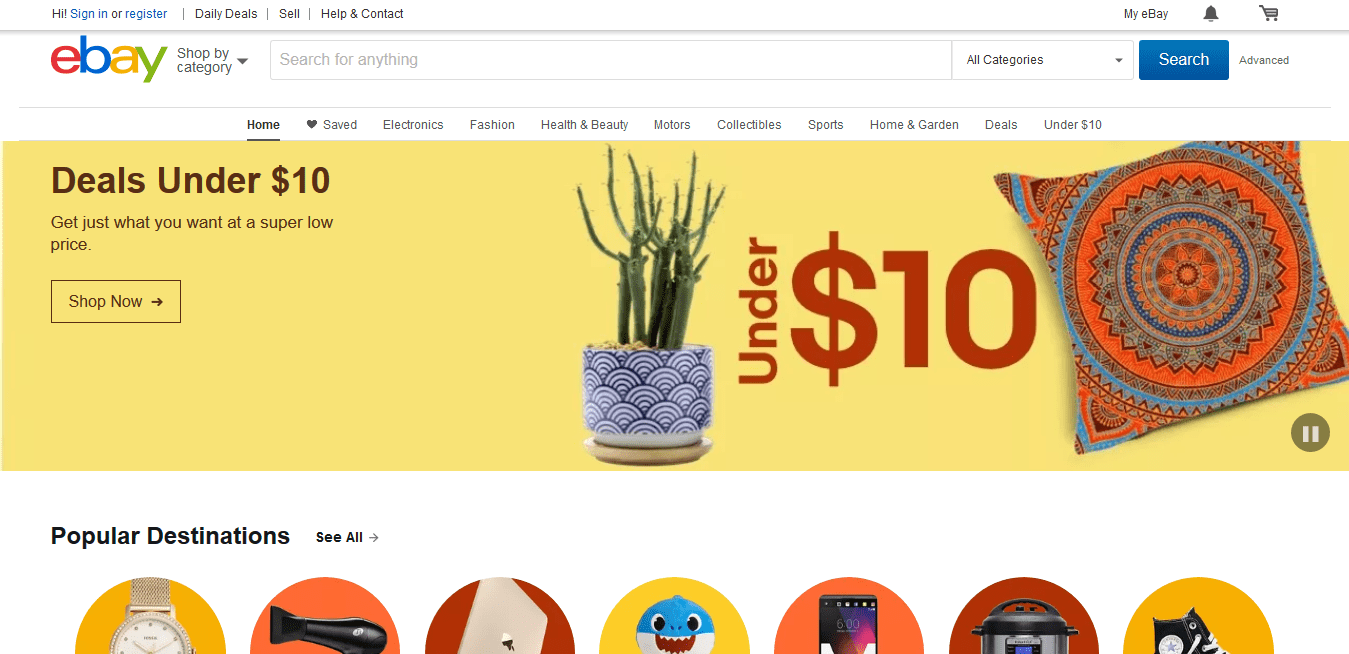 The second of the website that I would like to share with you is eBay. This is in association with the case of Amazon, the second of the options practically used every day by all kinds of people to buy their purchases and even sell what they do not need.
Highlights among other aspects, the estimation of the customer when choosing which product you want to buy.
eBay.com is an American online shopping multinational in which people buy and sell a wide variety of goods and services around the world.
With more than 124 million active users worldwide, eBay is one of the largest online markets, where virtually anyone can buy and sell anything.
eBay was founded in 1995 and even more than 500 million items are listed in its catalog. If you plan to buy and sell online, this is your best option.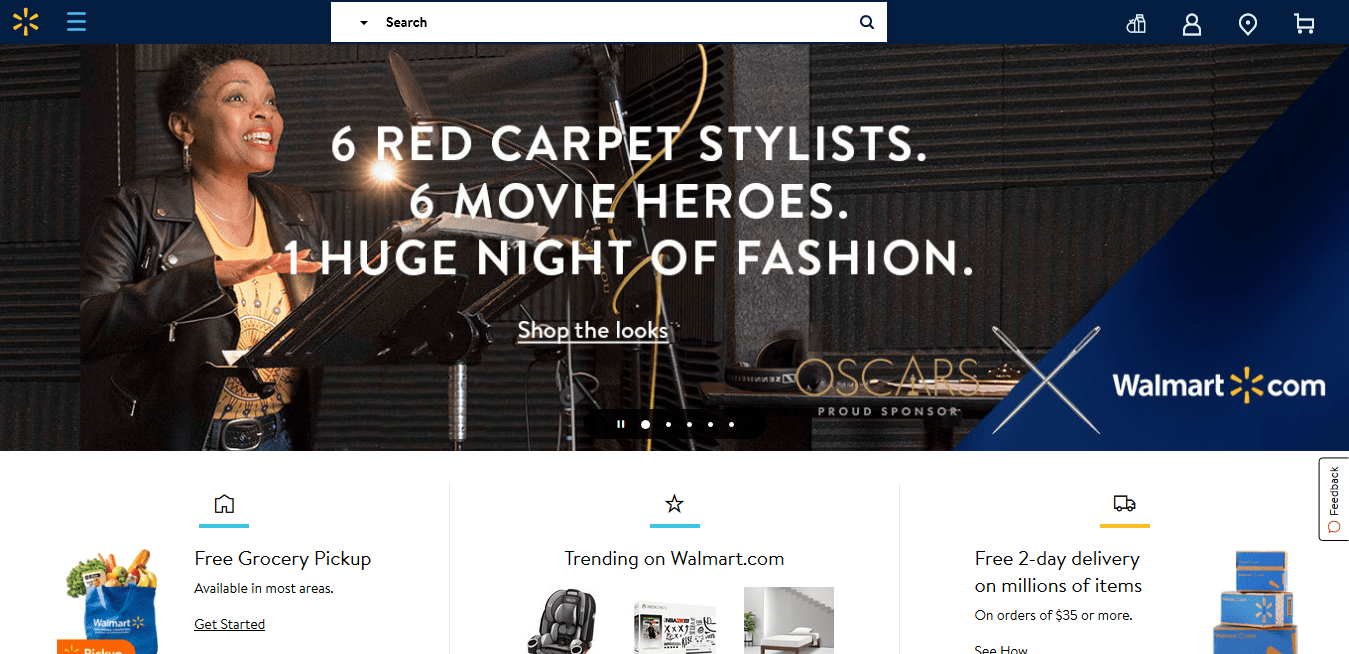 Walmart is a platform that allows third-party sellers to list their items on Walmart.com, just as they would on Amazon or eBay. Sell online from the Walmart United States.
It's an easy way to put your products in front of a massive audience. Market items appear in the search results on Walmart.com along with other things.
How does it work?
Like any e-commerce, you only need to create an account and link your personal data so you can start choosing and buying your products from the different categories offered by Walmart.
It also includes free shipping from the United States (USA) to Peru and other places.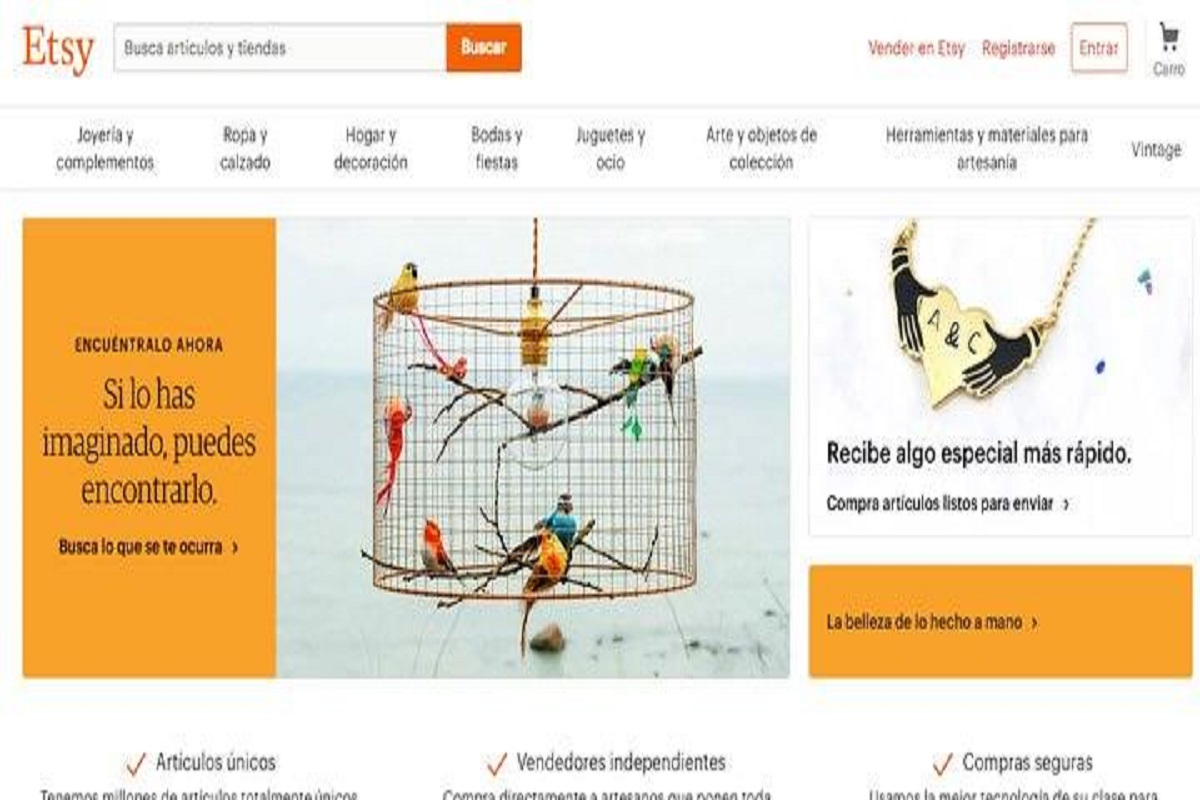 Etsy is one of the most popular e-commerce websites launched for the first time in 2005. It focuses on handmade, novel and vintage items, from jewelry and clothing to toys and pieces of art.
Currently, its database consists of 45 million items for sale, more than 1.7 million active sellers and 28.6 million active buyers.
How does it work?
Creating an account is free, and there is no linked monthly payment. Like Amazon or eBay, Etsy charges a listing fee ($ 0.20) for each item on the list and a 3.5% sales fee.
Services for your vendors include advertising platform, discount shipping labels and payment processing. In addition, you can apply a coupon code for the great discount on your deal; you can get plenty of working coupon codes on internet. It is a website from where you can get coupon codes for amazon, eBay, Flipkart, and more
Newegg.com is an online hardware and software retailer. Its based in City of Industry, California. It is also highly reliable and accessible in the United States.
Newegg focuses on providing gadgets with advanced technology for buyers. With a new website, the market reaches the masses without effort and gives you the opportunity to do the same.
Also Read:  RARBG Proxy and Mirror Sites 2019
Here you can buy whatever you want from the United States with high confidence. The best thing is that you can receive it at home, pay it in cash or installments, depending on your wishes.
The additional that this website has is that the price includes private courier and customs management.
Zappos.com is an online clothing and footwear store based in Las Vegas, Nevada.
Since its foundation in 1999, Zappos has grown to become the largest online footwear store in the world.
The site was founded in 1999, but in 2006 it is acquired by Amazon. Since its foundation, it has grown to become the largest online footwear store in the world.
If what you want are American foods, then you came to the right online store. These are two websites of Spanish origin that sell all kinds of beverages, chocolates, soft drinks, snacks, sweets, and more than 700 American and United States pastry brands.
Mr. Porter is the global online retail destination for men's style. It was released in February of 2011.
Currently, SM. Porter operates from four offices on three continents.
The headquarters are in London, and the company has an office in Manhattan and distribution centers in London, New York, and Hong Kong.
ModCloth is an American online retailer specially made to sell indie clothing, accessories, and decoration. The company is headquartered in the South of Market District, San Francisco.
This online retailer became a website in 2002.
It has a fascinating theme, and it is easy to buy products of your choice by simply searching the search bar or navigating to your favorite categories.
Gamestop is the only favorite destination for game lovers. Here you will find different types of games and DVDs of games and not only that but also the accessories to play.
The country's second largest department store chain also receives a reasonable number of online orders and visits.
The products cover a large number of categories and basically, can cater to all the retail needs of the customers.
Kohl also has some innovative options such as placing orders online to pick them up at the store.
The retail chain of mid-range stores is the largest in the country. Macy's is also famous for its online shopping in the same way as its physical store counterpart.
The products include clothing such as clothing, accessories, shoes, and jewelry.
Home Depot provides products in various home improvement departments.
The online wing attracts nearly 120 million visitors in a year. The product range includes supplies such as construction materials, garden products, home decoration options, and DIY project materials.
The merchandise retail company is the second largest discount retailer in the United States.
The company's online wing was founded in 2000 under the Target Direct division.
The site has more than 288 million annual visitors according to a survey, and that is why it occupies a place in our list of the best pages to buy online in the USA.
These are the best and safest pages to buy from the United States (USA). If you wish to have more information, please leave us your comment or write to us.
Recommendations before making purchases through Online
1. Before buying online, remember that your card must be activated to cause this shopping online.
2. Make sure that the pages you visit contain the code https: // in this way you can ensure that the site you are visiting is safe.
3. It is essential that the PC where you make this type of purchases contains an updated antivirus, as well as you can also protect your computer from possible viruses.